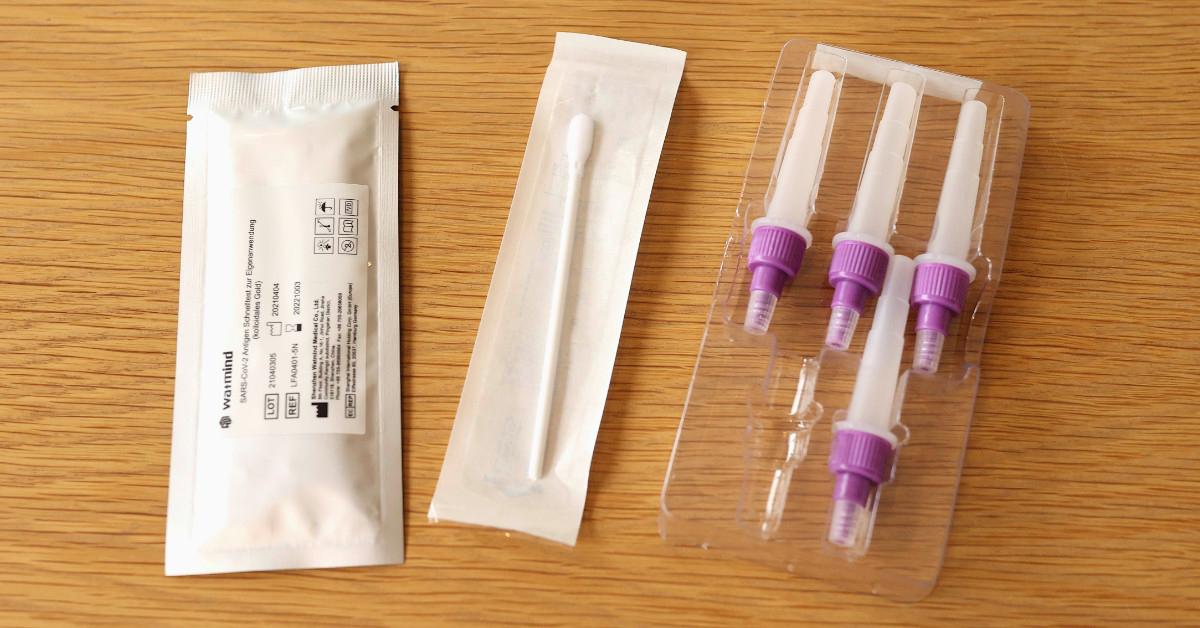 At-Home COVID Tests Are Available in Stores, With Free Ones Coming From the Government
By Dan Clarendon

Dec. 29 2021, Published 5:25 a.m. ET
As the omicron variant of COVID-19 stokes a surge in cases, the federal government will soon send at-home COVID-19 tests to anyone who requests them. But in the meantime, various websites around the web are suggesting some of the best at-home COVID test options—with the provision, as CNET adds, that the "best one for you ultimately depends on cost, whether your insurance, FSA, or HSA covers the expense, and whether you prefer to take a saliva sample or nasal swab."
Article continues below advertisement
At-home antigen tests—while not always accurate—could help ease the demand on testing sites. And they could help people infected with COVID-19 from unknowingly spreading the virus. "Having that information and being able to make better decisions is very powerful," Mara Aspinall, an expert in biomedical diagnostics at Arizona State University, tells The New York Times. "And the ability to do this on a while-you-wait basis is something that we couldn't do a year ago."
Online reviewers have chosen their picks for the best at-home COVID test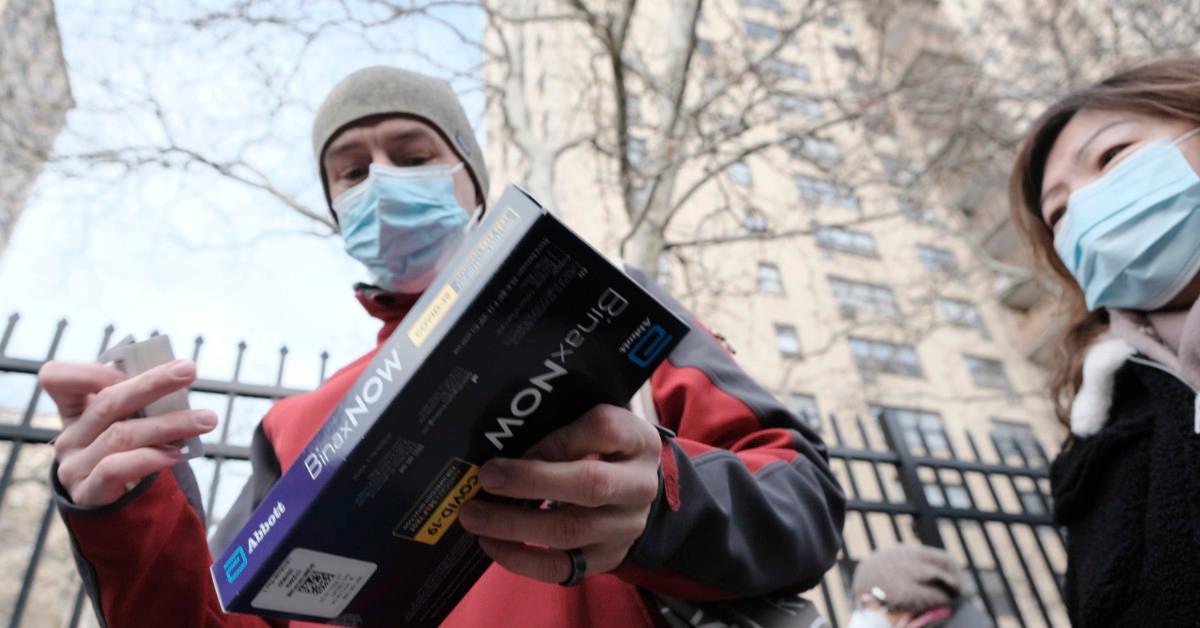 Verywell Health—which claims to have independent recommendations and articles reviewed by healthcare professionals—says that the BinaxNOW COVID-19 Antigen Self-Test is the best at-home COVID-19 test overall. The best app-powered test is the On/Go COVID-19 Antigen Self-Test, and the best rapid test is the QuickVue At-Home OTC COVID-19 Test, according to the site.
Article continues below advertisement
Those three tests are also highlighted in Wirecutter's list of at-home COVID-19 antigen test kits. And CNET's list of the best at-home COVID-19 tests includes tests from DxTerity, LetsGetChecked, Everlywell, Pixel by Labcorp, Vault, Vitagene, Phosphorous, Picture by Fulgent Genetics, and Ellume.
The New York Times warns that some at-home tests have overall sensitivity of 85 percent, meaning they're missing 15 percent of people who have the coronavirus, so it's a good idea to get tested regularly and often. "Repeating the test within a few days, with at least 24 hours between tests, will increase the confidence that you are not infected," the Centers for Disease Control and Prevention explains on its website.
Article continues below advertisement
The federal government will send out at-home COVID-19 test kits starting in Jan. 2022
On Dec. 21., the Biden administration laid out its plans to send free at-home COVID-19 test kits to Americans. "I'm announcing today the federal government will purchase one half-billion—that's not million [but] billion with a b—additional at-home rapid tests with delivery starting in January," Joe Biden said in a White House speech that day. "We'll be getting these tests to Americans for free, and we'll have websites where you can get them delivered to your home."
There's no word yet how many at-home tests Americans will be able to receive from the government. In an interview with ABC News that aired the following day, Biden said that he wishes he "had thought about ordering a half a billion [tests] two months ago" but doesn't view the shortages of at-home tests or the long lines at testing sites to be a failure.