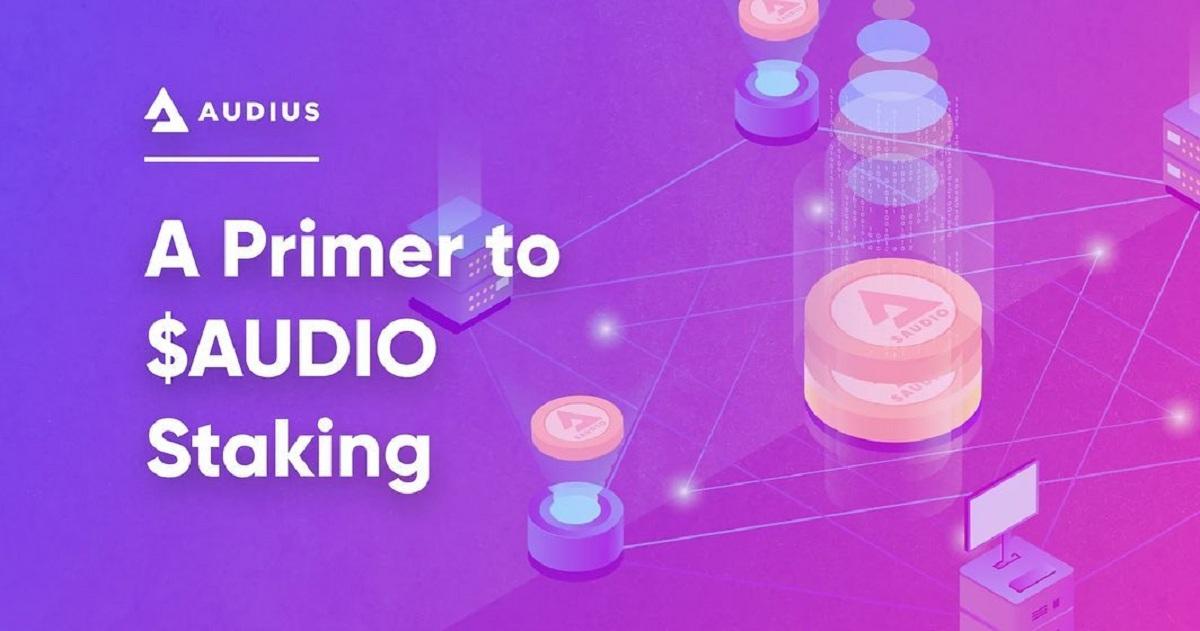 Audius Crypto Is a Good Long-Term Investment, Chance to Buy the Dip
Many investors are looking at Audius (AUDIO) as the next cryptocurrency to explode. The crypto's price shot up more than 20 percent in morning trading to $2.95 on Sept. 17. That followed a 32 percent gain on Sept. 16. The altcoin has gained more than 1,600 percent in 2021. With that in mind, investors want to know the price prediction for Audius as they try to assess how high the crypto could go.
Article continues below advertisement
Cryptocurrencies are making investors rich. For example, those who invested just $10 in Bitcoin in its early years are now millionaires considering the flagship crypto's blockbuster 60,000,000 percent lifetime returns on investment. Investors have also made good money with Ethereum and more recently altcoins like Solana, Algorand, and Avalanche. However, you still need to carefully scrutinize what you're investing in to steer clear of crypto scams.
What is Audius crypto?
In the process of assessing the Audius price prediction, let's first get familiarized with the crypto. Audius is a San Francisco-based startup that launched in 2018. It has developed a namesake blockchain platform for music streaming. It's like Spotify except that its ownership is decentralized so that the control lies with the community. Audius is built on Solana and Ethereum blockchains. It has its own native token called AUDIO.
Article continues below advertisement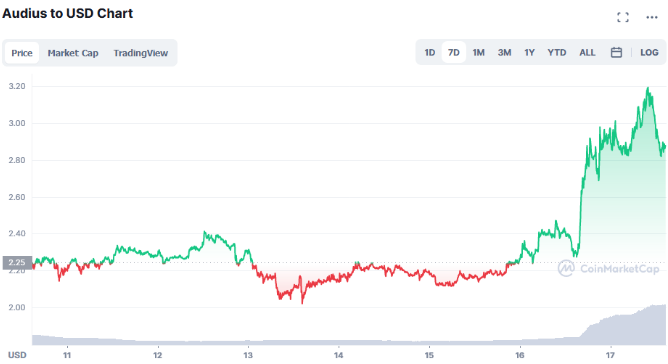 Why is Audius crypto going up?
Audius promises to give artists more freedom and expanded opportunity to monetize their songs. The idea has struck a chord with many in the music industry and those with the money are lining up to help Audius succeed.
Article continues below advertisement
On Sept. 16, Audius raised $5 million from some of the biggest names in the music industry. Notable music figures who participated in the Audius investment include Katy Perry, Jason Derulo, Nas, and former Sony Music CEO Martin Bandier. Many investors rush to buy the AUDIO token after learning about Audius' endorsement by music industry superstars.
Is Audius crypto a good long-term investment?
Music streaming is a big business and it's lucrative. Seeing how quickly Spotify has been growing, there's a reason to believe Audius will be successful as well. Spotify recently reported 165 million paying subscribers.
In a sign of great things to come, Audius inked a first-of-its-kind deal with TikTok in August. The arrangement makes it easy for artists to upload their songs to TikTok for use in the videos shared on the social app.
Article continues below advertisement
Audius has already attracted more than 6 million monthly users and the number continues to grow quickly. Initially, songs on the platform are free to stream, but the startup plans to enable paid subscriptions in the future as well as introduce other blockchain products.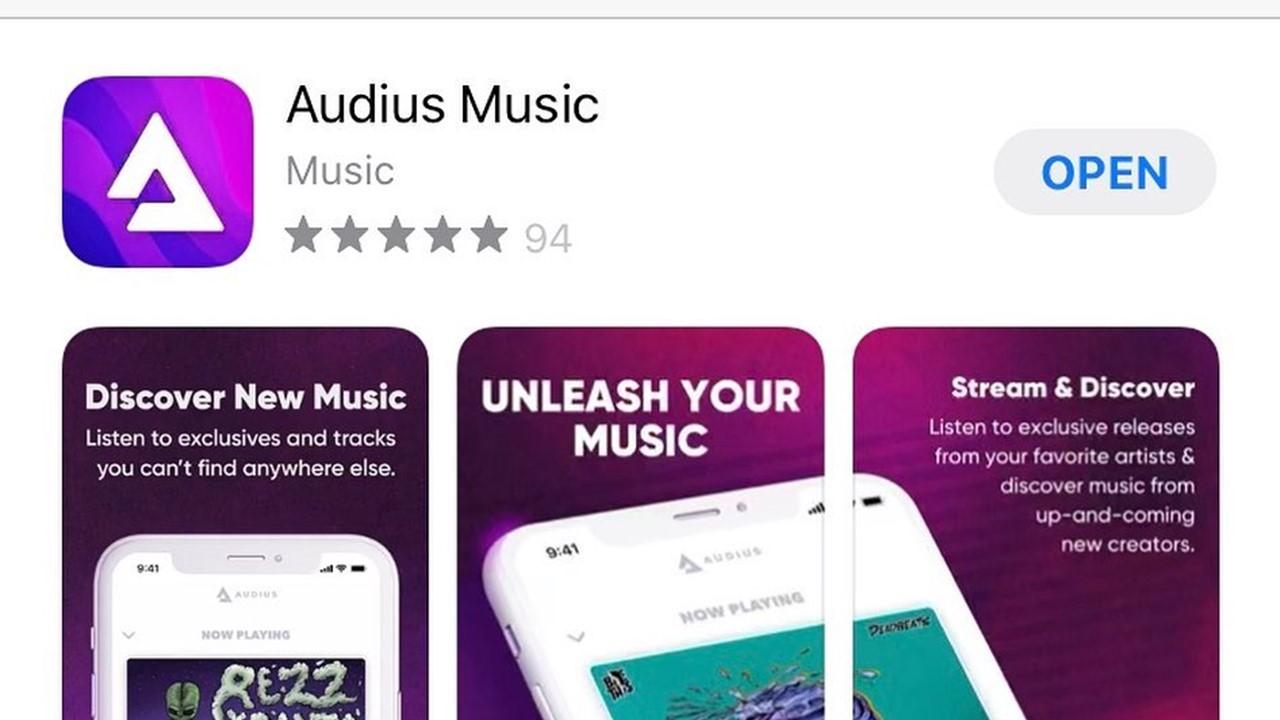 Article continues below advertisement
Audius price prediction
Audius has an exciting solution. The list of backers inspires confidence in the startup's potential. The deal with TikTok has given Audius a major credibility boost. Audius is one of the more serious blockchain projects out there. It wouldn't be surprising if AUDIO's price triples or quadruples before the end of 2021 and continues to climb in the coming years.
Some tailwinds for Audius include listing on major crypto exchanges. For example, a Coinbase listing could particularly bolster AUDIO's price. Coinbase not only has a huge reach in the U.S., but is also trusted by institutional investors. Many cryptos soar on securing Coinbase listing in what has come to be known as "the Coinbase effect."
Where to buy Audius crypto
Although Audius price has soared lately, at the current price it trades more than 40 percent below its all-time high reached in March 2021. Therefore, you might want to take advantage of the pullback to buy the dip. Audius hasn't made it to Coinbase yet, but you can buy the crypto with U.S. dollar on FTX, Bitstamp, and BitBTC. You can also buy AUDIO token with other cryptocurrencies on Gate, Uniswap, and Binance.