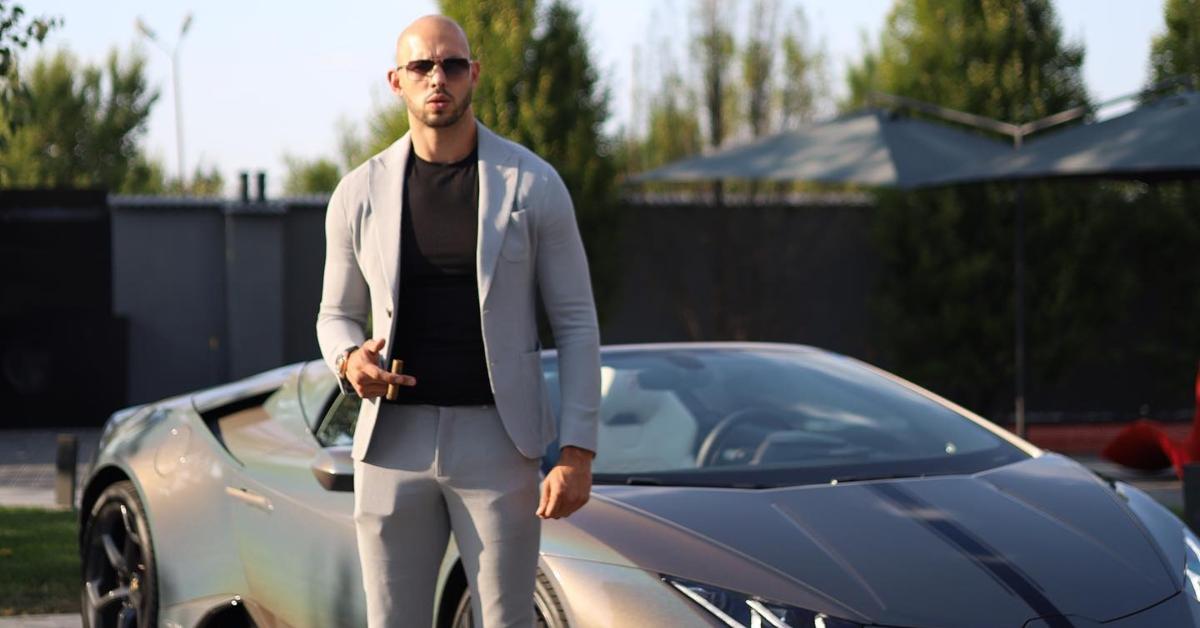 Kickboxer Andrew Tate's Net Worth Is in the Millions
Twitter is blowing up with clips from an interview between Twitch personality Adin Ross and British-American kickboxer Andrew Tate. According to Celebrity Net Worth, Tate has amassed a net worth of about $20 million through his career as a professional kickboxer and internet celebrity.
Article continues below advertisement
Andrew Tate
Professional kickboxer and online personality
Andrew Tate grew his wealth as a professional kickboxer who won several titles between 2009 and 2014. Today, Tate is a online personality known for his controversial comments about women and other topics.
Age: 35
Birthplace: Chicago, Ill.
Residence: Bucharest, Romania
In the interview, Tate talks to Ross about his views on everything from his hatred of cats, immortality, smoking cigars, TikTok, video games, women, and fellow kickboxer Jason Paul.
Article continues below advertisement
The show was the number one thing watched on Twitch at the time, Ross told Tate. On July 12, the interview with Tate clocked 2.7 million views on Twitch.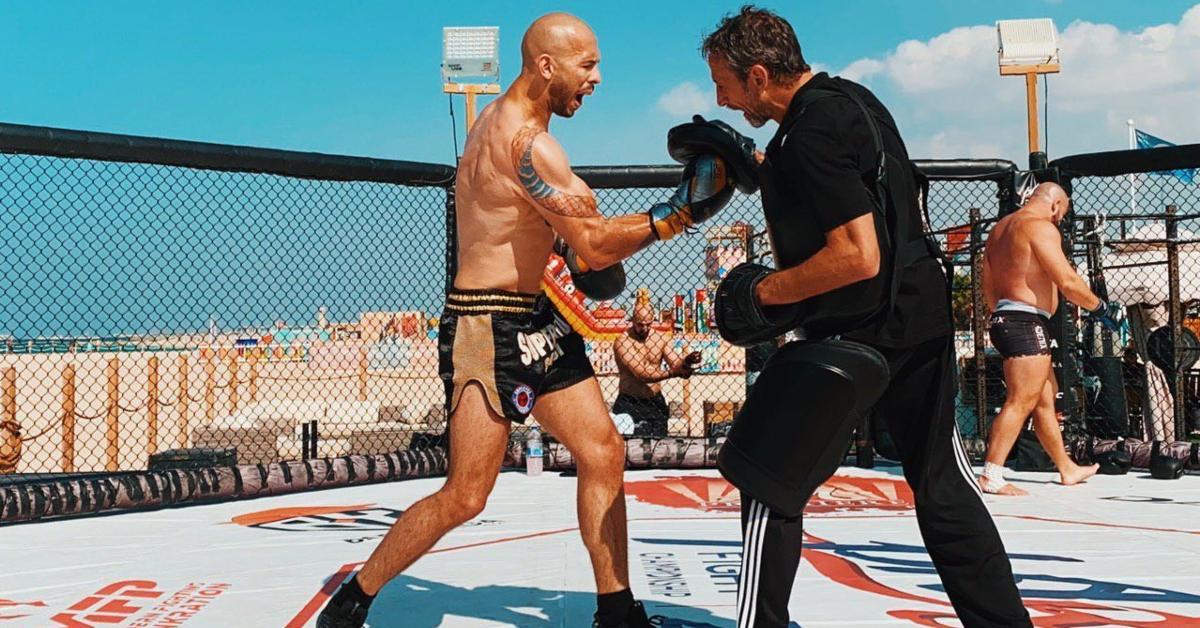 Article continues below advertisement
Twitter suspended Tate's accounts.
Tate has become a popular figure on the internet and social media, although he admitted to Ross that he doesn't have accounts on sites like TikTok, YouTube, and Twitch.
"Bro I'm busy running the world. I got s--t to do, so I'm not really that big on the internet," Tate told Ross. "I'm an anti-government person. I don't like making accounts online. I don't like signing up for stuff. John Law and the government are my enemies."
Article continues below advertisement
Tate did have three Twitter accounts — @OfWudan, @Cobratate, and @MasterfulPo — that have all been suspended for violating Twitter rules, reports the Independent.
Tate was born in Chicago.
Tate was born Emory Andrew Tate III in Chicago on December 14, 1986. He has been boxing and practicing martial arts since 2005 when he was 19. In 2009, Tate won his first belt and title when he was crowned International Sports Karate Association (ISKA) Full Contact Cruiserweight champion in England.
Article continues below advertisement
When Tate won his first kickboxing title, he worked full-time as a television advertising salesman. He told the Luton News Herald & Post that he wasn't ready to quit his day job to pursue a career in boxing.
"Everyone is saying I've got the potential to be world-class if I'm not there already," Tate told the English publication in 2009. "I could live off it, but I wouldn't have a beautiful living. It's still my secondary thing."
Article continues below advertisement
But boxing eventually became Tate's number one gig as he continued to win titles every year between 2011 and 2014. Those titles include:
2011 ISKA World Full-Contact Light Heavyweight Champion -81.5 kg

2012 Enfusion: Trial of the Gladiators Tournament Runner-Up

2013 ISKA World Full-Contact Light CruiserweightChampion -84.6 kg (1 Title Def.)

2014 Enfusion Live World Champion -90 kg
Tate has made controversial comments regarding women.
Tate has stirred up controversy over the years for his treatment and derogatory comments about women. He was kicked off the U.K. version of the television show Big Brother in 2016 after a video of him allegedly beating a woman surfaced.
Article continues below advertisement
Tate also commented on one of his now-suspended Twitter accounts that women who are raped "bear some responsibility," the Independent reports.
In April, police in Romania raided Tate's home in connection with a human trafficking and rape investigation they were conducting, The Daily Beast reports. Police had received a tip that an American woman was allegedly held captive at Tate's house. According to The Daily Beast, Tate addressed the raid in an Instagram post where he's pictured in a staged interrogation room with the caption: "Officer…I think we can all agree that bitches love to lie."