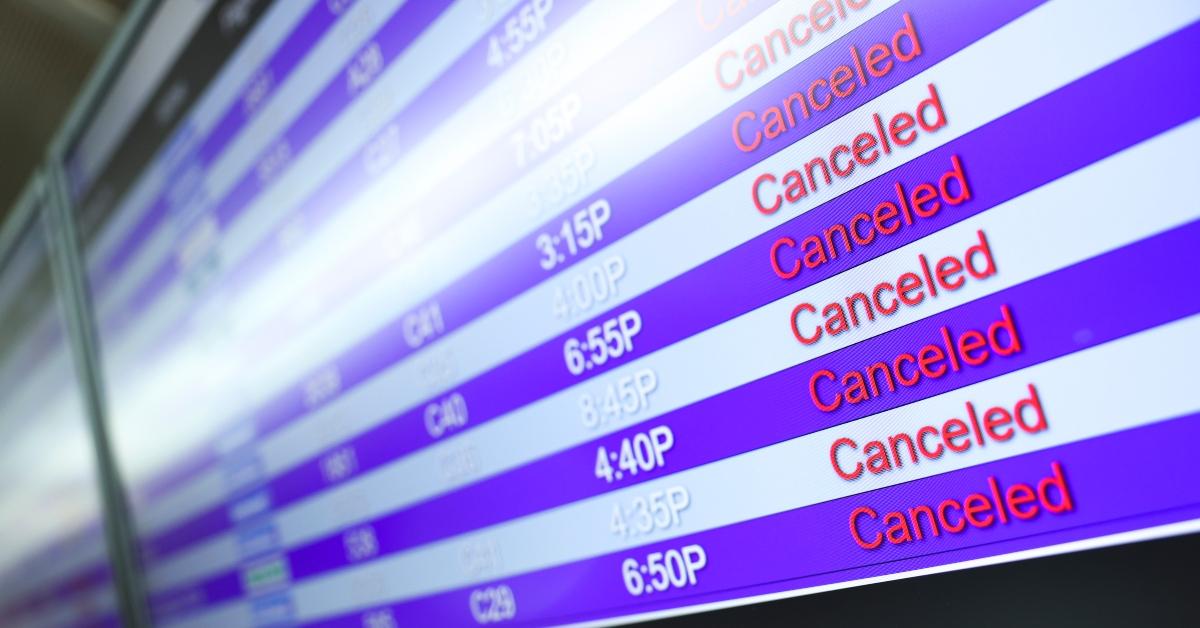 Travelers Are Stranded Due to Jamaican Air Traffic Controllers' Strike
Article continues below advertisement
All of the flights at Jamaica's Norman Manley International Airport in Kingston and the Sangster International Airport in St. James were canceled due to "challenges related to the provision of Air Traffic Services within Jamaica's Flight Information Region (FIR)," stated the Jamaican Civil Aviation Authority (JCAA) in a press release.
Article continues below advertisement
According to an article in The Jamaica Star, air traffic controllers at the airports have been in a three-month dispute with the country's Ministry of Finance over failed salary negotiations. The workers staged a sick-out at Sangster International Airport, the Star reports.
Article continues below advertisement
Travelers vented their frustrations on Twitter.
Stranded travelers and those looking forward to an upcoming Jamaican holiday vented their frustrations on Twitter.
"Welppp, there goes my vacation to Jamaica…all flights to and from Jamaica have been canceled 😭 found out 2 hours before the flight smh," tweeted Mobina.
Article continues below advertisement
"22 days until Jamaica and they just canceled all flights there for 10 days," tweeted Tiffany Seward.
Article continues below advertisement
"They canceled my flight to Jamaica when I was 20 mins away from the airport after a two hour drive today has not been ok," tweeted Alexius Shontelle.
"Sooooo we're stranded in #montegobay for the night but at least we got a hotel so it's good. Staying positive/ found a cute hotel kitty friend," tweeted ZoeWalkerDraws.
Article continues below advertisement
"Yep. I'm stranded in Jamaica. The airport in Montego Bay was pandemonium," tweeted Kojo Douglas.
The shutdown may have cost Jamaica billions of dollars.
By early on May 13, flights at the two airports had resumed after the air traffic controllers union met with the management at the JCAA. The one-day shutdown may have cost the country billions of dollars, according to Robert Nesta Morgan, who's a Minister without Portfolio in the Office of the Prime Minister with responsibility for Information. He shared the stats on Twitter on May 12.
Article continues below advertisement
Water commission workers are also on strike.
The air traffic controllers' strike isn't the only issue the Jamaican government is dealing with right now. Workers at the country's National Water Commission walked out on the job on May 10 and left thousands of customers without water, reports Radio Jamaica.
Jamaica is the third-largest island in the Caribbean, which entertains over 1 million tourists each year. Once a British colony, the island is now a constitutional monarchy. However, Queen Elizabeth II still plays a ceremonial role as the Queen of Jamaica. In March, Jamaican Prime Minister Andrew Holness told Prince William and Kate that he wants to cut the country's ties with England and become a fully independent country.