Stewart Rhodes Went From Lawyer to Militia Leader — Now Faces Serious Prison Time
The founder and leader of the Oath Keepers, a far-right anti-government militia, could be facing a lengthy jail sentence for his involvement in the Jan. 6, 2021, U.S. Capitol attack. On Nov. 29, 2022, the Department of Justice (DOJ) announced that Stewart Rhodes had been found guilty by a jury of seditious conspiracy and other crimes for breaching the U.S. Capitol.
Article continues below advertisement
Article continues below advertisement
Rhodes' verdict comes after an eight-week trial and three days of deliberations, shared the DOJ. Keep reading for more information on Rhodes' sentencing and a detailed list of the various roles he played in helping to disrupt Congress from certifying the 2020 presidential election results.
Stewart Rhodes could face 20+ years in prison for committing seditious conspiracy and other crimes.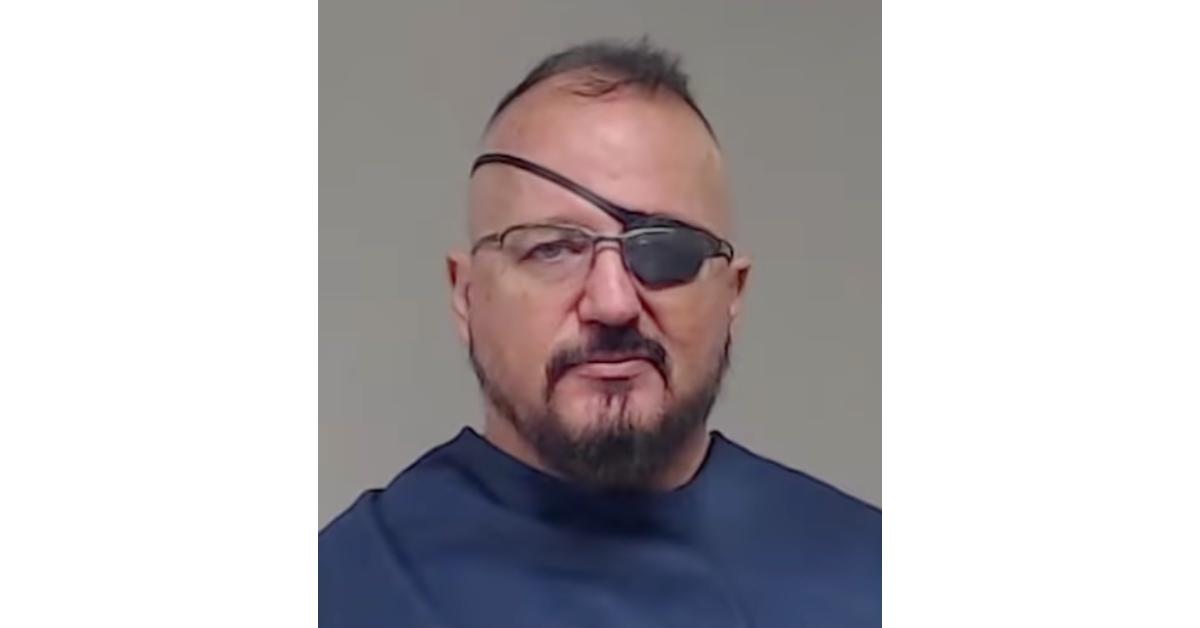 Following the Nov. 3, 2020, presidential election, Rhodes and Kelly Meggs, who is the leader of the Florida chapter of the organization, began "plotting to oppose by force the lawful transfer of presidential power," according to the DOJ. This included forming teams that were prepared to use force if necessary and even transport firearms and ammunition into Washington D.C.
Article continues below advertisement
Rhodes and others were also accused of:
Recruiting members to join forces with them
Organizing training sessions aimed at educating members on paramilitary combat tactics
Bringing combat gear to the Capitol
During the time the attack was being carried out, Rhodes and Thomas Caldwell, another leader and associate of the organization, stayed outside of the Capitol where they could effectively coordinate activities, according to a DOJ press release.
Article continues below advertisement
Article continues below advertisement
When will Stewart Rhodes be sentenced?
After officials learned of Rhodes' connection to the Jan. 6 riot, an investigation ensued and he was later arrested on Jan. 13, 2022, while in Texas. In addition to being found guilty of seditious conspiracy, Rhodes, 57, was also found guilty of obstruction of an official proceeding as well as tampering with documents and proceedings.
Article continues below advertisement
While these crimes each carry a maximum penalty of 20 years in prison, Rhodes was also hit with other charges, which means he could be facing a lengthier jail sentence. The DOJ also reported that Rhodes' crimes may carry financial penalties as well.
Article continues below advertisement
Although the list of crimes Rhodes has been found guilty of has been confirmed, no sentencing date has been set. Following the verdict, FBI Director Christopher Wray commented on the matter saying, "As this case shows, breaking the law in an attempt to undermine the functioning of American democracy will not be tolerated."
Article continues below advertisement
Assistant Director in Charge Steven M. D'Antuono of the FBI Washington Field Office also weighed in saying, "This case shows that force and violence are no match for our country's justice system."
Article continues below advertisement
Article continues below advertisement
What happened to Steward Rhodes' eye?
Rhodes, who is from Granbury, Texas, is a former Army paratrooper. He also attended law school at Yale but has since been disbarred as a lawyer, Sky News reported. If you've seen photos of Rhodes lately, which is likely as he has been the subject of an ongoing investigation, you might be wondering why he wears an eyepatch.
Ironically, the man who reportedly spent thousands of dollars on firearms and magazines just before the Jan. 6 Capitol attack, accidentally shot himself in the face with his own gun.
During a February 2022 interview, his ex-wife, Tasha Adams, shared Rhodes' take on how the accident happened. Adams says Rhodes claimed to have been transporting a weapon (with no safety) to a friend who asked to borrow a gun, and during that time he dropped it. When the weapon hit the floor, it fired a shot, which hit Rhodes in the eye as he was looking down at it.