Jan. 6 Committee Asks Newt Gingrich to Testify About 2020 Election Claims
What happened to Newt Gingrich? Read about the former speaker's recent activities — and why the Jan. 6 committee wants his testimony.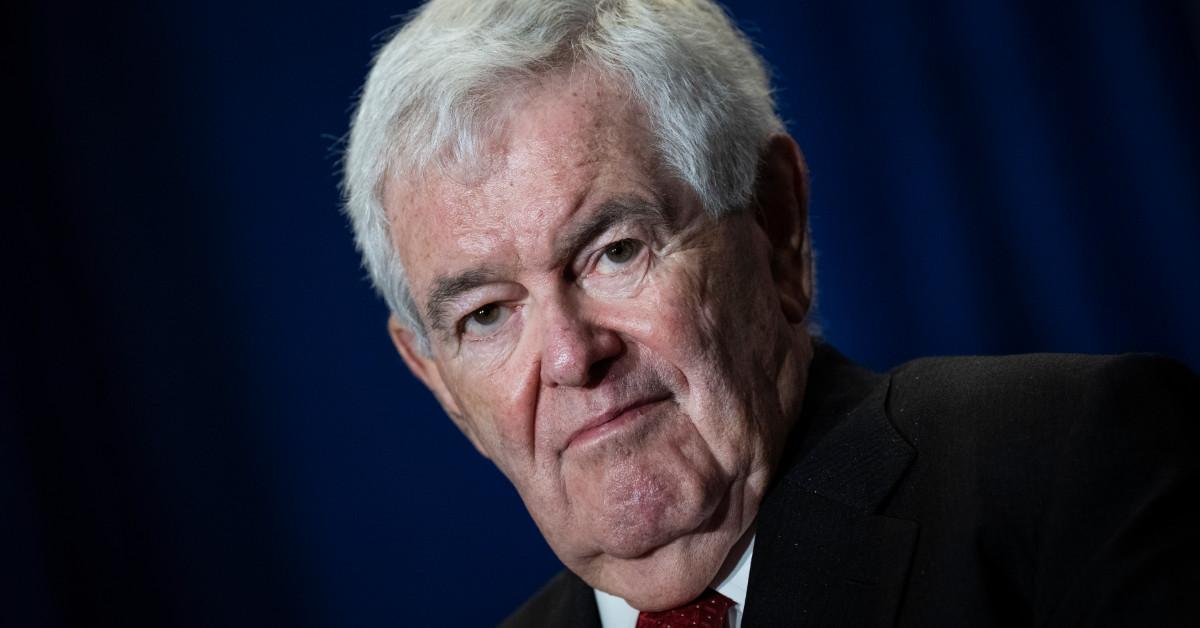 Anyone wondering what happened to Newt Gingrich can see the 79-year-old back in the public eye now, more than two decades after he served as the 50th Speaker of the U.S. House of Representatives and more than a decade after he dropped out of the 2012 presidential race.
The Select Committee to Investigate the January 6th Attack on the U.S. Capitol has asked Gingrich to voluntarily answer questions about his role in former President Donald Trump's effort to overturn the 2020 presidential election.
Article continues below advertisement
Article continues below advertisement
"Some of the information we have obtained includes email messages that you exchanged with senior advisers to President Trump and others, including Jared Kushner and Jason Miller, in which you provided detailed input into television advertisements that repeated and relied upon false claims about fraud in the 2020 election," Rep. Bennie Thompson (D–Miss.), the chairman of the Jan. 6 committee, wrote in an open letter to Gingrich.
What has Newt Gingrich been doing?
According to his Gingrich 360 website, Gingrich has been hosting the Newt's World podcast, penning a syndicated column, and contributing to Fox News in recent years. He's also the author of Beyond Biden: Rebuilding the America We Love and Trump and the American Future: Solving the Great Problems of Our Time, among other books.
Article continues below advertisement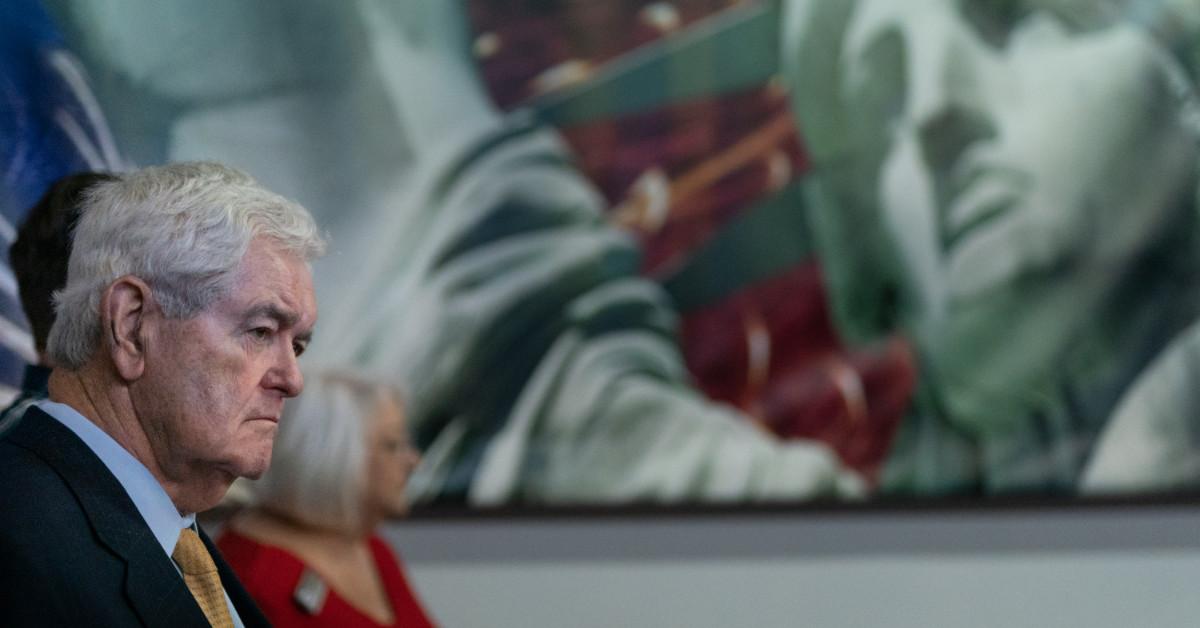 Article continues below advertisement
Article continues below advertisement
But the Jan. 6 panel is honing in on Gingrich's activities pushing claims of election fraud after President Joe Biden defeated Trump's bid for re-election, as Thompson wrote in the letter. "These advertising efforts were not designed to encourage voting for a particular candidate," Mr. Thompson added. "Instead, these efforts attempted to cast doubt on the outcome of the election after voting had already taken place."
Where does Newt Gingrich live?
In 2012, CNN Money reported that Gingrich was living in a 5,206-square-foot house in the tony D.C. suburb of McLean, Va. — a five-bed, four-and-a-half-bath Colonial-style house — which he bought in 2000 for close to $1 million. And in a 2021 blog post on Gingrich 360, he and his wife Calista Gingrich said that they still live in McLean.
Article continues below advertisement
Article continues below advertisement
During the Trump years, as Calista served as Ambassador of the United States to the Holy See, she and Newt lived in Villa Richardson, a 19th-century palazzo used as the official residence for the top U.S. diplomat at the Vatican, according to The Atlanta-Journal Constitution.
Article continues below advertisement
What's up with the Newt Gingrich memes?
The politician has been the subject of many memes over the years, as Know Your Meme reports. After Newt's second wife, Marianne Gingrich, claimed that he asked her for an "open marriage" to pursue an affair with Calista — and after CNN's John King asked Gingrich about those allegations at a Republican debate during the 2012 presidential race — meme creators mocked his personal life. "Impeaches Bill Clinton for suspected extramarital affairs while still cheating on his wife," one meme says.
Gingrich has also been the subject of a "crybaby" meme, according to a 2012 analysis by The Wire, which rounded up eight newspaper and magazine articles that referred to his "tantrums," "tears," or "think-skinned" nature.