Herschel Walker: Millionaire and Senate GOP Frontrunner Faces Scrutiny
Former pro footballer Herschel Walker is facing criticism in the Senate race. His financial disclosures are an issue. What businesses does Walker own?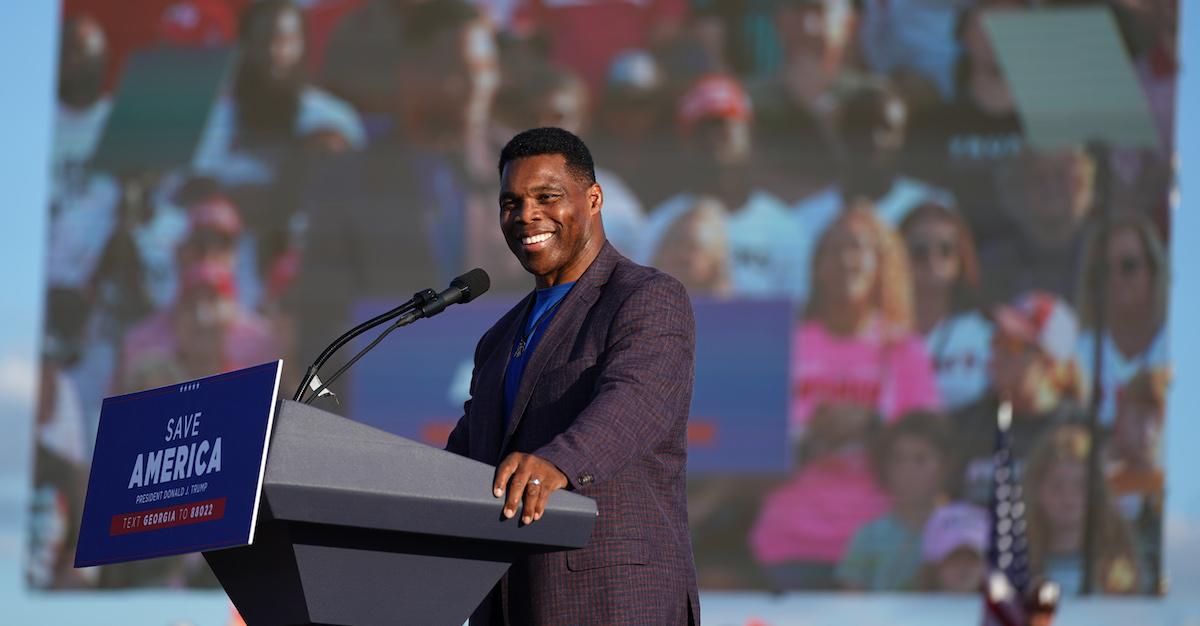 Former professional football player Herschel Walker is in the race for U.S. Senate and he has been receiving criticism along the way. People are questioning the Trump-endorsed frontrunner's finances. After years of playing football followed by numerous business investments, Walker has accumulated immense wealth. What businesses does he own?
Article continues below advertisement
Article continues below advertisement
In 2021, Trump spoke of Walker and said, "Herschel Walker will never let you down." But it seems that Walker's actions are proving otherwise. Criticism aimed at politicians is nothing new, especially when it comes to transparency regarding finances and investments.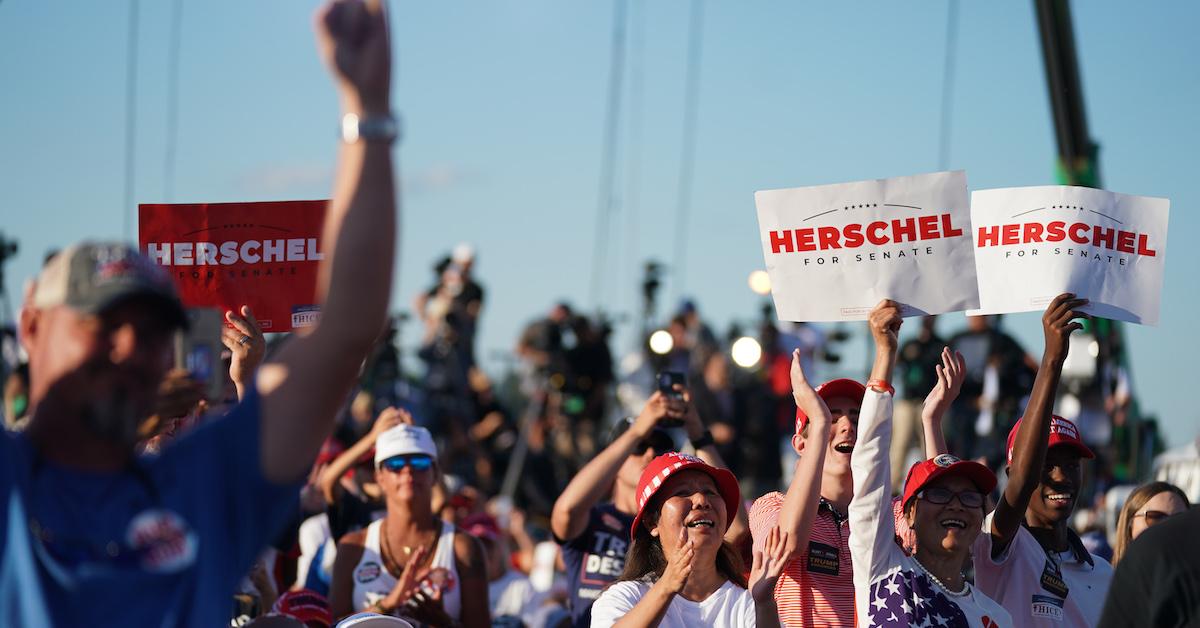 Article continues below advertisement
What's Herschel Walker's net worth?
According to CelebrityNetWorth, Walker has a net worth of $12 million and is married to Julie Blanchard. In addition to his successful NFL career, he owns numerous businesses. During his football career, Walker played for the Dallas Cowboys, Minnesota Vikings, Philadelphia Eagles, and New York Giants. So far in the U.S. Senate race, Walker has faced scrutiny for his businesses and financial disclosures.
Herschel Walker has numerous businesses.
In 1999, Herschel Walker launched his business called Renaissance Man Food Services, which produced chicken. Walker called the business a "mini Tyson Foods" and claimed that the business employed an estimated 600 people. However, it was reported that when the COVID-19 pandemic began, the actual number of employees was quite different than what Walker originally cited.
Article continues below advertisement
Article continues below advertisement
Apparently, there are only eight employees who were cited on various applications for Paycheck Protection Program loans from the Small Business Administration. The employees that Walker originally cited are part of the chicken processing aspect that outside manufacturers hired. A lawsuit against Walker revealed that his company didn't own the processing plants. Walker just licensed his name to the various enterprises.
In 2002, Walker founded H. Walker Enterprises, which functions as a flagship company for his other business ventures. The H. Walker Enterprises website lists various businesses such as Renaissance Man Food Services, 34 Promotions, Herschel's Raw Talent, and Patriot Support Programs. The site also lists brands such as Herschel's Mama's Cookin', Herschel's Famous 34, Herschel's Healthy Selections, and H. Walker Foods.
Article continues below advertisement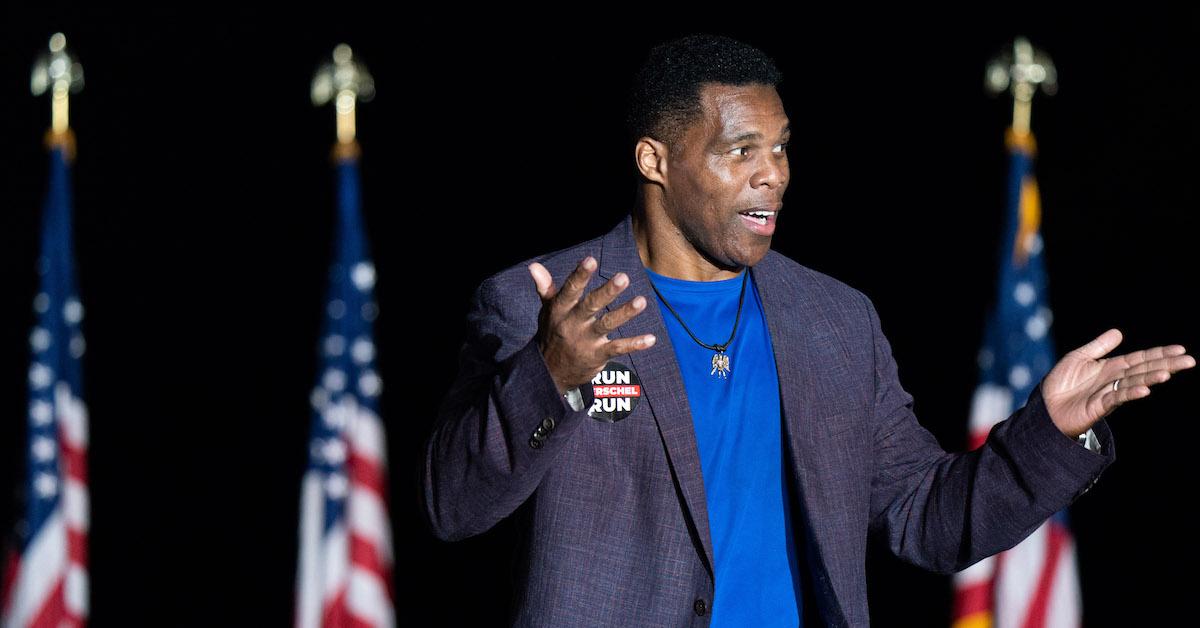 Article continues below advertisement
Herschel Walker's bid for Senate starts off rocky.
According to The Atlanta Journal-Constitution, Walker missed his first Republican U.S. Senate debate in Gainesville. Agricultural Commissioner Gary Black, Walker's GOP rival, commented on his absence using a football angle. Black said, "I'm also certain that every coach that he had in the past instructed him that you will not play in the game if you don't show up for practice." According to reports, Walker said that he wouldn't attend GOP debates until the general election.
Article continues below advertisement
Walker has faced increased scrutiny for his absence at the debate and for his financial disclosures. Walker's financial disclosure is void of specific information that would allow voters to deduce whether or not there are conflicts of interest. Walker is the frontrunner in the race to Senate, and he's also reportedly the wealthiest candidate. But his disclosure didn't provide accurate sources of income including any source that paid him over $5,000.
Article continues below advertisement
Article continues below advertisement
"According to this candidate's financial disclosure form, no person or entity paid more than $5,000 for any services provided by him — at the same time, he disclosed an interest in an LLC valued at more than $25 million and that provides 'business consulting and professional services," stated government watchdog group member Stephen Spaulding.
Spaulding added that this will raise questions among voters who want to know more about Walker's finances. A spokesman for Black commented on Walker and said, "Herschel is a kamikaze pilot who would crash Republicans into a fiery wreck on the ground."