Job-Hunting Tactics: How to Use LinkedIn to Find a Job You Love
Forget about Indeed and Monster, the best way to find a job these days is on social media — here's how to use LinkedIn to get a job in 2023.
Whether you were recently laid off or looking to switch jobs, LinkedIn can be your best friend and secret weapon when you're job hunting. In order to use LinkedIn effectively to find a job, you need to leverage the platform to network, showcase your skills and experience, and effectively search for new opportunities.
Article continues below advertisement
Article continues below advertisement
With over 700 million users, this Microsoft subsidiary is a valuable search tool, but only a small fraction of the users and jobs listed on the networking platform are right for you.
Here's a step-by-step guide on how to use LinkedIn to get a job.
Follow these steps to use LinkedIn to get a job.
Your profile is your online resume, so make sure it's up to date and tailored to target your ideal job.
Add a professional profile photo: It's important to choose the right profile photo for LinkedIn to help you make a great first impression and establish your personal brand. Your profile photo should resemble a professional headshot and it should be clear, sharp, and in focus. Be sure to dress appropriately for your industry, avoid selfies or photos with others, and smile!
Article continues below advertisement
Create a catchy profile headline: Along with your profile photo, your 120-character headline is one of the first things people will notice. To create the best headline for your profile, be clear and concise, use industry-specific and job-specific keywords, highlight your value, show your personality, and describe your experience.
Craft a unique "About" section: This is an important place to personally introduce yourself, highlight your skills and experience, and display your professional brand.
Start with a hook: Use a creative sentence or two that will grab attention and make readers want to learn more. It can be a brief summary of your experience, your passions, or something unique you bring to the industry.
Add work history: Summarize your experience and include current or most recent positions, responsibilities and accomplishments, and relevant skills and experiences.
Highlight strengths: Elaborate on your strengths, skills, industry experience, leadership qualities, and certifications.
Article continues below advertisement
Article continues below advertisement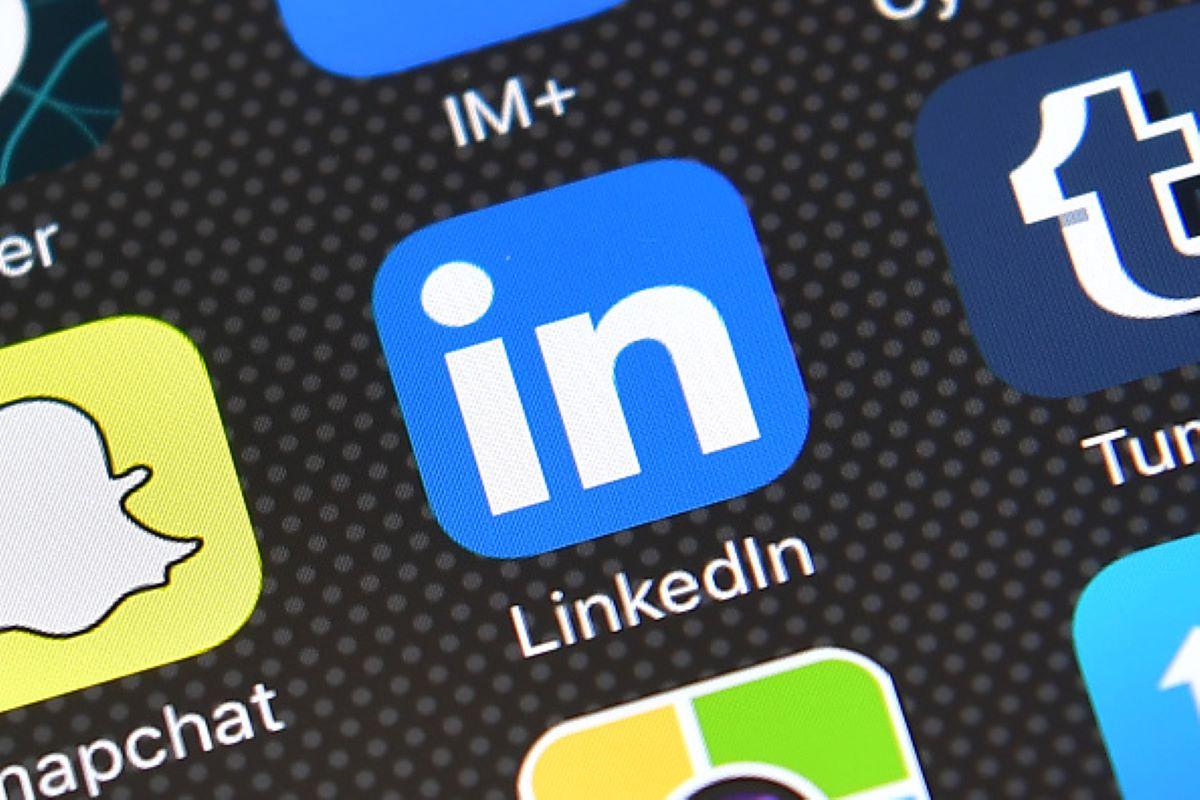 Build your network: Keep an eye on LinkedIn's network suggestions, invite those you know or would like to know, connect with people in your industry, and invite current and former colleagues. Once connected, interact with them, and keep up with job changes and accomplishments.
Closely follow companies that interest you, stay on top of industry news, join conversations, and monitor job postings. Also join relevant industry groups to network with like-minded individuals, ask questions, and network.
Learn how to navigate the jobs on LinkedIn.
Once your profile has been optimized, it's time to get to work.
Use the Jobs tool: When you log in, click on the "Jobs" icon on the top navigation bar and enter a company name, job, skill, or location and click the search bar. You'll see jobs relevant to your search criteria with the description, required skills and experience, and connections and alumni who work there.
Set up job alerts: You'll be alerted to new jobs that match your criteria and LinkedIn will deliver the roles to your mailbox.
Article continues below advertisement
Enable the #OpenToWork tool: Enable this tool on your profile to show recruiters you're looking for a new job and make it easier for them to find you.
Research: Regularly check "Discover Jobs in Your Network" and also look at "People Also Viewed" jobs.
Use Easy Apply: If you see a job you like, click "Easy Apply" or "Apply." "Apply" will redirect you to the company's site, while "Easy Apply" lets you in LinkedIn where you'll upload or attach a resume and follow prompts to complete steps until you "Submit Application."
Join LinkedIn Premium: LinkedIn's premium service moves your correspondence to the top of the mailbox of whomever posted the job you applied for. With Premium, you can also see complete information about who viewed your profile. The most valuable part of the $29.99 per month fee is the ability to contact anyone on LinkedIn using the "InMail" service to contact anyone directly on LinkedIn.