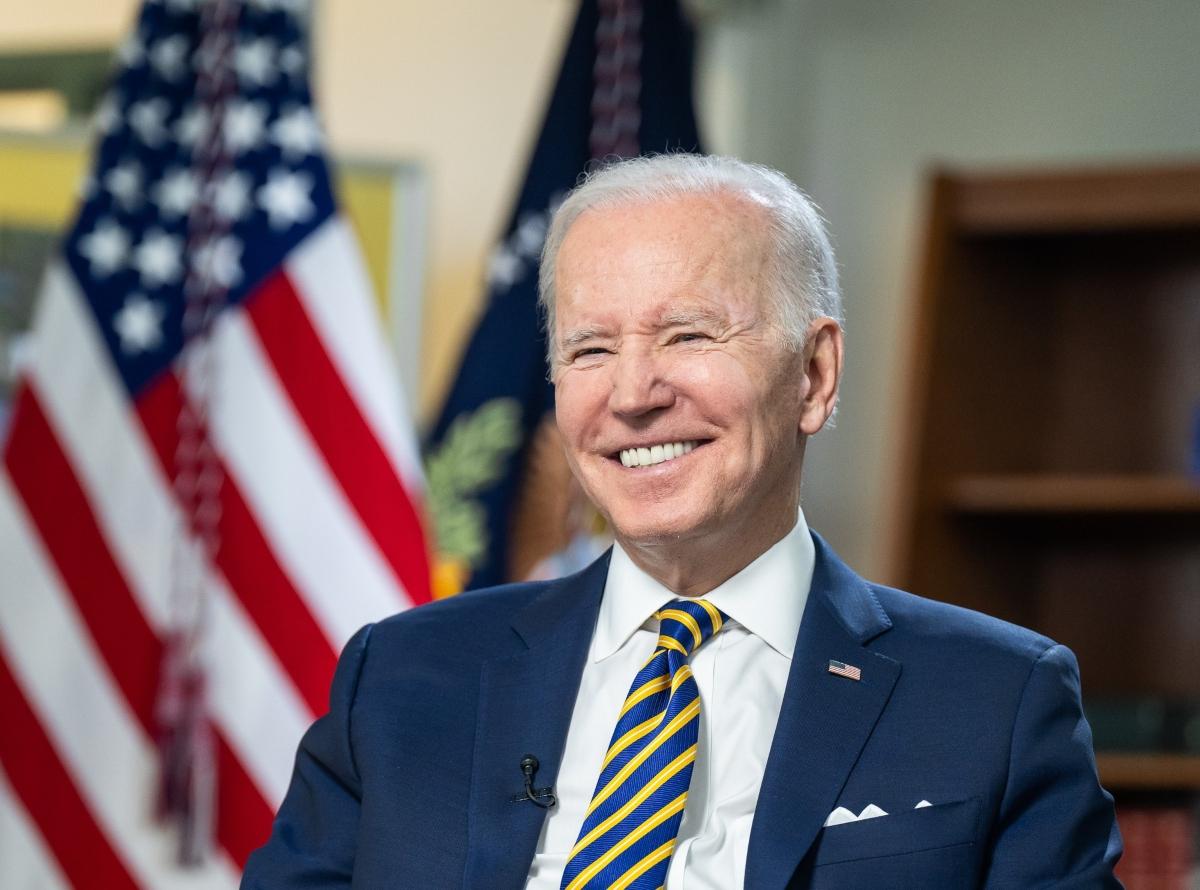 Who Could Qualify for Student Loan Forgiveness
It's been a long student loan pause, as borrowers haven't been required to make payments on their student debt since March 13, 2020. Since then, extensions have continued, but payments are set to resume after Aug. 31, 2022. Joe Biden is reportedly considering student loan forgiveness. Who would qualify for it?
Article continues below advertisement
Although the White House hasn't made an official announcement regarding student loan forgiveness, spokespeople claim that Biden may speak to the issue on Aug. 24. The New York Times reported that anonymous sources believe he may implement a targeted plan to forgive $10,000 in loans for borrowers under certain income levels.

Article continues below advertisement
Here's how student loan means testing would work.
According to some sources, Biden may announce a student loan forgiveness plan that uses means testing. The guideline, used to determine whether individuals are eligible to receive certain types of financial assistance, assesses if they have the means to pay otherwise.
Biden, who didn't promise student loan forgiveness during the presidential campaign, has always appeared more comfortable with forgiving a limited amount of debt per borrower. The administration has extended forgiveness to certain borrowers, such as those who were defrauded by schools or permanently disabled.
Article continues below advertisement
If the president does announce a "means testing" version of loan forgiveness, here's how it might work. The Committee for a Responsible Federal Budget (CRFB) cited reports that Biden would cancel $10,000 or more in federal student debt for any individual earning less than $125,000 or $150,000 annually. (NBC News said it was for $125,000 income or less.) For a household, that eligibility figure is expected to be either below $250,000 or $300,000.
In other areas, means testing is used to determine eligibility for welfare programs and other government assistance programs. These often compare household income to poverty levels. However, certain programs, such as Medicare, public schools, and social security benefits, aren't subject to means testing.
Article continues below advertisement
Some loan forgiveness advocates say means testing is ineffective
If Biden uses a means test to determine who gets forgiveness, some people won't be happy with his decision. Borrowers will likely believe that $10,000 isn't enough forgiveness to make a real dent in their debt. Some Democrats, such as Sen. Elizabeth Warren, have pushed for at least $50,000 in forgiveness.
Article continues below advertisement
The CRFB also has claimed that means-testing student loan cancellation is "regressive" and would still disproportionately assist higher-income borrowers. The organization also claims that the strategy would increase inflation and possibly increase the cost of higher education.
According to the The New York Times, NAACP president Derrick Johnson said that only forgiving $10,000 of student loan debt would be "a problem" and would leave Black borrowers, particularly women, behind.
Biden may also extend the student loan payment pause again
Several sources have indicated that Biden is also likely to make another extension to the student loan payment pause. No official announcement has been made regarding either a pause or additional forgiveness. White House spokesperson Abdullah Hasan stated that Biden would speak more about the issue before the end of August.