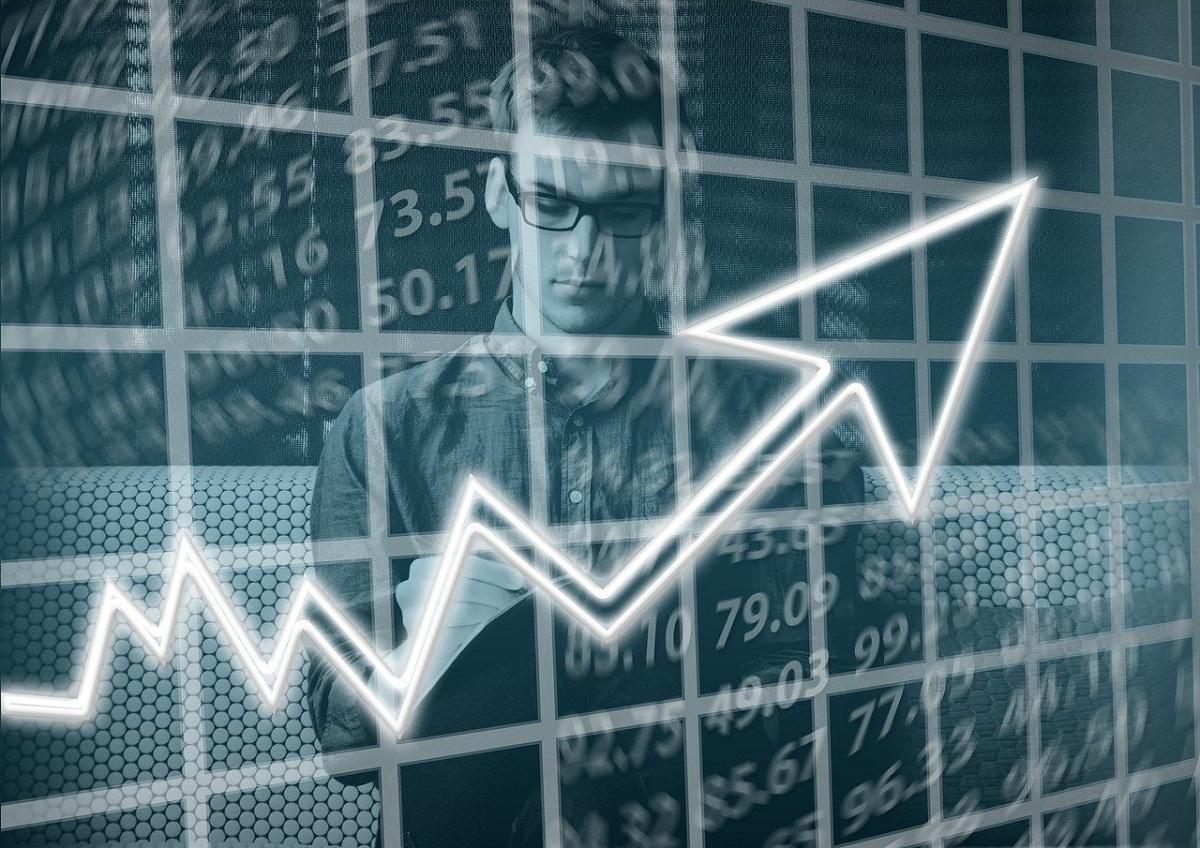 If You Think U.S. Inflation Is Bad, Be Thankful You're Not in This Country
Inflation is showing no sign of abating, and the efforts to tackle it threaten to plunge the economy into recession. It's no wonder investors are already asking about the best stocks to buy, the best sectors to invest in during an economic downturn, and where prices are soaring quickly. Let's take a look at the inflation rates by country in 2022.
Article continues below advertisement
Article continues below advertisement
A confluence of factors has contributed to inflation rising globally. The stimulus packages that many countries rolled out after the COVID-19 pandemic and global supply-chain disruptions have been two major contributors, as have sky-high fuel prices. Russia, hit with unprecedented sanctions after attacking Ukraine, is a major oil supplier. A restriction on Russian oil supplies has disrupted the global oil market, resulting in shortages and prices spiking.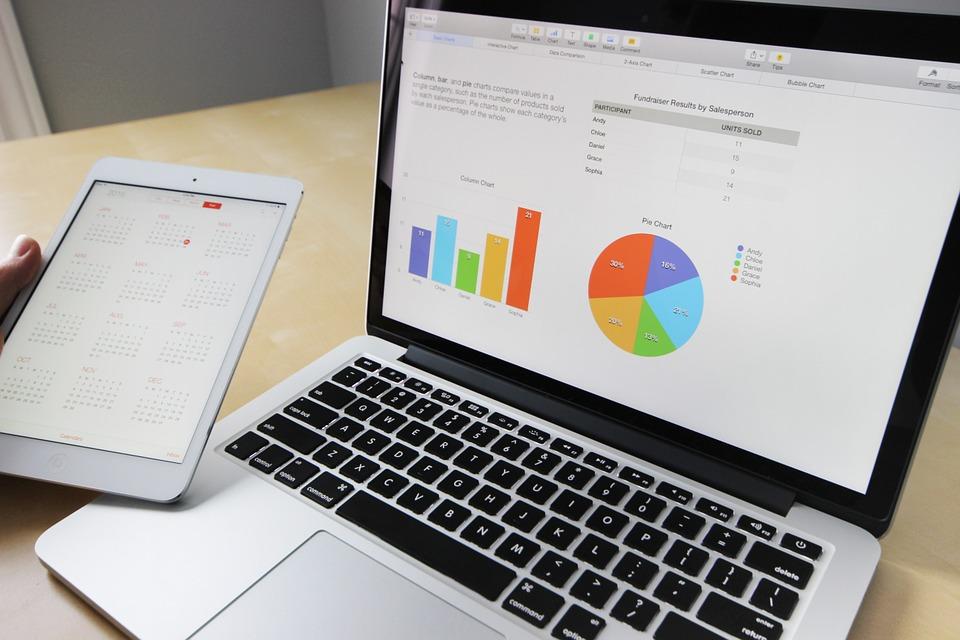 Article continues below advertisement
Inflation rates by country in 2022
Inflation is a problem in nearly every country, but its intensity varies. Generally, rates are higher in countries that rolled out large pandemic stimulus packages.
Article continues below advertisement
Article continues below advertisement
Turkey's eye-popping 55 percent inflation
Globally, inflation may be the highest in Turkey, at nearly 55 percent. Although the country's economy hasn't been in great shape for some time now, the government's measures to prop it up—such as cutting interest rates—have worsened matters. The weakening of its currency, the lira, has also made Turkey's energy imports even more expensive.
Similarly, in Brazil, its weak domestic currency has also created economic hardship. According to Euromonitor, Brazil's average inflation will reach 9.7 percent in 2022.
Article continues below advertisement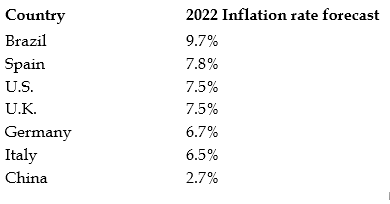 Article continues below advertisement
U.S. inflation forecast to average at 7.5 percent in 2022
In the U.S., inflation has soared above eight percent. And in response, the Fed has hiked interest rates. In the long term, it aims to maintain inflation at two percent. In 2002, it's expected to average at 7.5 percent.
Article continues below advertisement
Germany, the U.K., and Spain are seeing record-high inflation
The sanctions against Russia over its actions in Ukraine are proving to be a double-edged sword for European economies, and energy prices have spiked. Spain is forecast to record average inflation of 7.8 percent in 2022, and in the U.K., it's predicted to be 7.5 percent. Germany and Italy are forecast to register average inflation of 6.7 and 6.5 percent, respectively.
Meanwhile, China's inflation is forecast to be an average of just 2.7 percent in 2022. A combination of measures, such as strong price control and limited pandemic stimulus spending, are believed to have saved China from inflationary pressure.
Will there be a recession in 2022?
In a survey of global corporate executives, more than 60 percent said they expect their economies to slide into a recession within the next year or so. During inflation, investors often seek shelter in traditionally inflation-resistant sectors, such as energy, consumer goods, and healthcare.