Dr. Oz's Crudité Video Isn't Helping His Claim That He's a Pennsylvanian
A video about crudités and inflation that Republican U.S. Senate candidate Mehmet Oz posted to Twitter earlier this year continues to elicit ridicule — and questions about whether he actually lives in Pennsylvania, the state he's hoping to represent. And if so, where in Pennsylvania does Dr. Oz live?
Article continues below advertisement
In the video, Oz complains about vegetable prices at his local grocery store, "Wegners," as he gets crudités for his wife. But as Intelligencer reports, he appears to be conflating the names of the supermarket chains Wegmans and Redner's. (He also misquotes the prices for the broccoli and the salsa, and broccoli and salsa are a weird combination.)
Oz's opponent, Democratic nominee John Fetterman, responded to the video on Monday, Aug. 15. and said, "In PA, we call this a… veggie tray," he tweeted.
Dr. Oz bought a house in Pennsylvania weeks after announcing his Senate bid.
When Oz announced in November 2021 that he was running for the U.S. Senate in Pennsylvania — in a bid to replace the retiring Sen. Pat Toomey (R–Pa.) —The Hill noted that the TV star had lived in New Jersey for years and had only registered to vote in Pennsylvania in 2020, which was "a fact that is likely to raise questions about his campaign."
Article continues below advertisement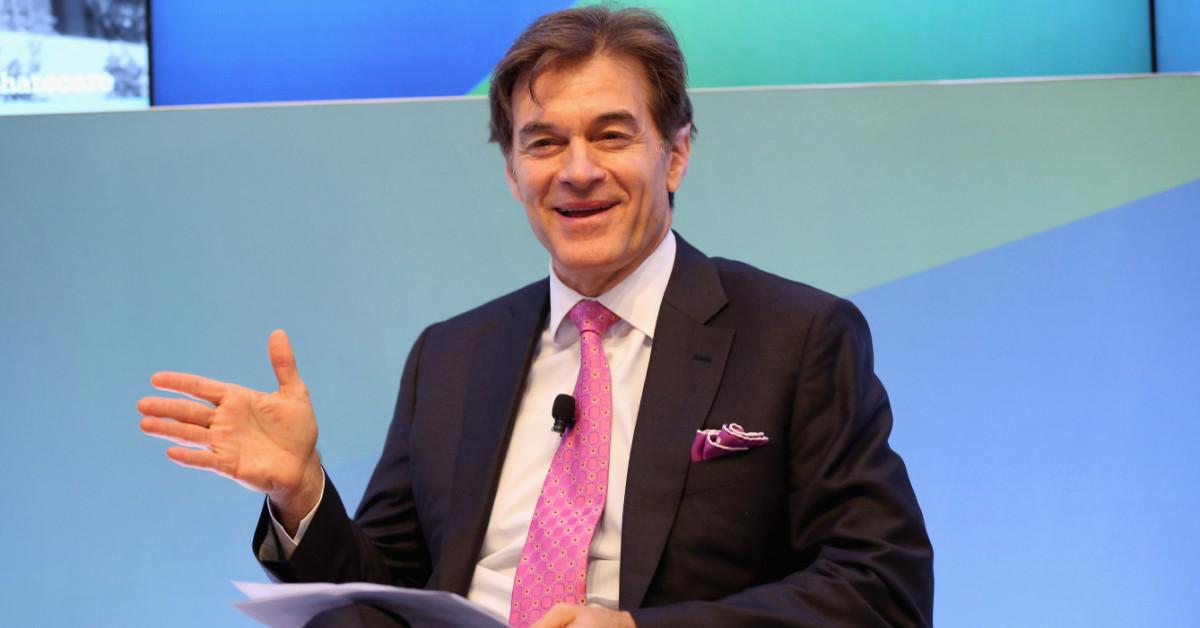 Oz has claimed he relocated to Pennsylvania in 2020, moving into the Montgomery County home owned by his in-laws, according to The Philadelphia Inquirer. He also got a driver's license, a medical license, and a concealed carry gun permit in Pennsylvania, the newspaper added.
Article continues below advertisement
But for three months ahead of his campaign launch, Oz posted more than 20 social-media posts from his mansion in Cliffeside Park, N.J. A campaign aide explained to the Inquirer that Oz had been filming his TV show and visited family in New York, and that "when [family members] aren't traveling here [in Pennsylvania], he spends time with them when he can."
Then, in February 2022, Oz and his wife bought an 8-bedroom, 7 1/2-bathroom house in the same Montgomery County town where his in-laws live, paying $3.1 million for the new home, the newspaper reported.
Article continues below advertisement
Opponent John Fetterman has called Oz a "tourist" in Pennsylvania and "more Jersey than Taylor ham."
Fetterman, currently the lieutenant governor of Pennsylvania, has frequently called out Oz's ties to New Jersey on social media. In July, after Oz posted photos of himself meeting supporters at a market in York, Pa., Fetterman tweeted, "My mom shopped there today and complained that there were more tourists than usual."
The following day, Fetterman tweeted that Oz was "even more Jersey than Taylor ham," posting a photo of a Taylor Pork Roll, a product of Trenton, N.J.
Article continues below advertisement
As the New Jersey Monitor reports, Fetterman has also sold "Dr. Oz for NJ" bumper stickers and has used a billboard to tell drivers that they were "now leaving New Jersey for Pennsylvania… just like Dr. Oz."
And experts tell the Monitor that Fetterman's tactics are effective, especially given New Jersey stereotypes.
"This validates everything people think about New Jersey — we're pushy, we're used to getting our way, we're gonna run roughshod over everybody," said Micah Rasmussen, director of the Rebovich Institute for New Jersey Politics at Rider University. "This is like neighbors with a fence — New Jersey and Pennsylvania have traded barbs with each other probably since Ben Franklin sent his son to be our last colonial governor."