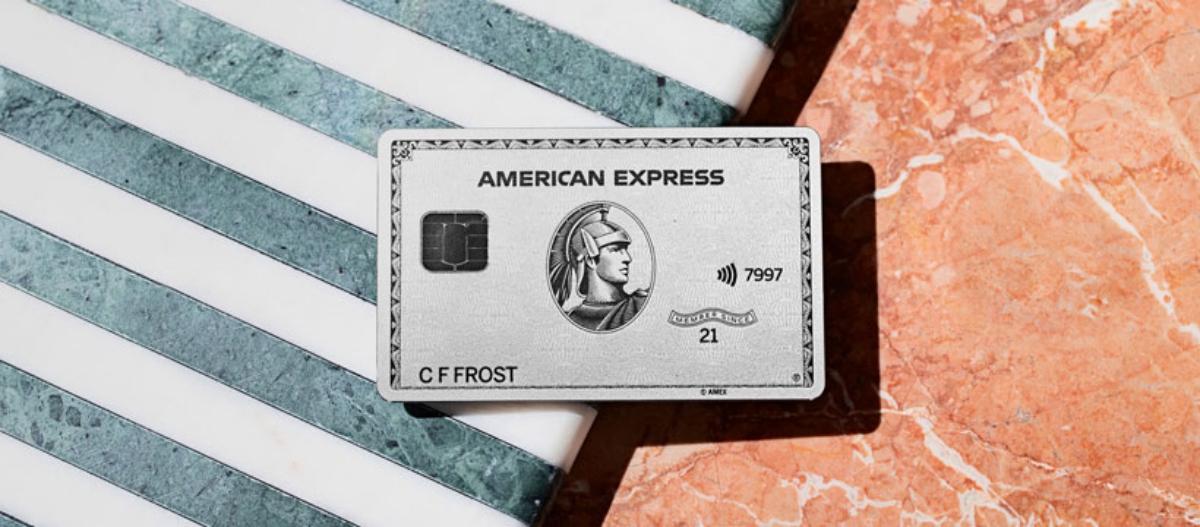 High Annual Fees? Here's How to Get Retention Offers From Amex
If you're big on rewards credit cards, you might have realized that the largest customer bonuses go to those who hold cards with an annual fee. If you're an American Express customer with a Gold or Platinum card, you may be able to get extra bonus points or perks with one phone call. Here's how to get retention offers from Amex.
Article continues below advertisement
There isn't a hard-and-fast rule that all credit card companies abide by, but some companies will make retention offers to valued customers. One TikTok creator, Jack Lamarre, recently posted a video explaining his process for getting American Express to make retention offers. These are simply offers that make it more likely for a customer to stick around.
Article continues below advertisement
Here's what retention offers are and why Amex might offer them.
A retention offer is some sort of bonus or gift that a credit card company may offer a customer if they're thinking about closing the account. In particular, when a customer mentions a high annual fee as the reason they might close their card, the company could reduce or waive the fee.
Why do credit card companies want to keep customers? The bottom line is that companies want to make the most possible money off the investment they've already made. They have likely already paid out hundreds of dollars worth of bonuses and rewards, and the longer you stay on as a customer, the better their chances of recouping that money.
Article continues below advertisement
Credit card companies make money from customers' annual fees and interest charges, so they may not always want to waive the annual fee. But as this TikToker points out, it can be worth calling or online chatting to try and get some sort of deal.
Article continues below advertisement
Here's how getting a retention offer works.
This tactic can work for more than one credit card company, although ThePointsGuy claims that American Express tends to be the most generous with retention offers. TPG also says that Chase rarely gives them out.
In the video, the creator explains how he got a retention offer for both his Amex Gold and Amex Platinum credit cards. You can either call the number listed on the back of your credit card or use the app, especially if there's a live chat option.
Article continues below advertisement
The key to getting a retention offer, according to TPG and Lamarre, is to say that you are "considering" or "thinking about" closing your card. Don't tell the representative flat-out, "I want to close my account." This runs the risk that an automated system may simply close the card account, while you're hoping they'll try to keep you as a customer.
Article continues below advertisement
Retention offers can include: waiving or lowering the annual fee ($695 for Amex Platinum, $250 for Amex Gold), extra reward points, or a statement credit. These may be connected to a minimum spend or a flat-out offer.
Customers should also be prepared for the representative to talk up the perks of the card and convince you it's worth the fee. You'll need to stay strong and perhaps mention that some of those perks don't apply to you. You might also mention that you have another (competing) rewards card.
Article continues below advertisement
Is a retention offer guaranteed?
No, you aren't guaranteed to get an Amex retention offer simply by calling or chatting online about closing the card. This is simply a recommended path that some customers have found useful.
One commenter on the TikTok said, "I randomly saw this and just chatted with Amex. 3 minutes later I have 60,000 miles. Thanks!"
Another, however, said, "I did this last year and they straight up told me to cancel my card."
Article continues below advertisement
A card company may reject your request for a retention offer for several reasons: you don't spend enough on the card, you haven't been a cardholder for very long, or the representative simply isn't authorized to give bonuses.
Can I get an Amex retention offer every year?
Again, this process isn't a guarantee, but you might try each year just before your annual fee would post, to see whether the company will work with you. You could possibly get a retention offer every year, though it seems likely they'd notice a pattern.