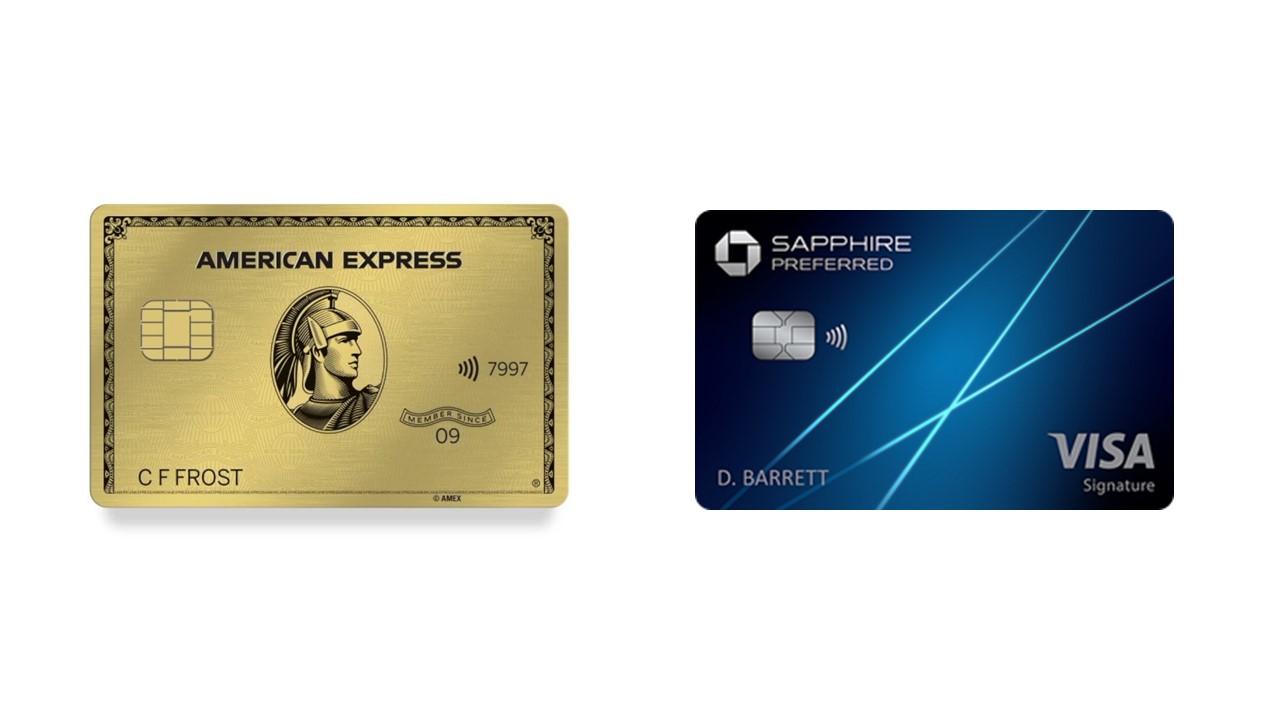 Amex Gold vs. Chase Sapphire Preferred — Comparing Mid-Tier Luxury Cards
The American Express Gold and the Chase Sapphire Preferred are two of the top mid-high tier credit cards in the industry, and even though they both have an annual fee, cardholders can easily earn that money back through rewards and the various perks each card offers. Which credit card is better?
Article continues below advertisement
These credit cards are ideal if you're a frequent diner, shopper, and traveler. The rewards points can be plentiful and various perks make your purchases more worthwhile. The rewards for each card are similar, but they each bring something unique to the table.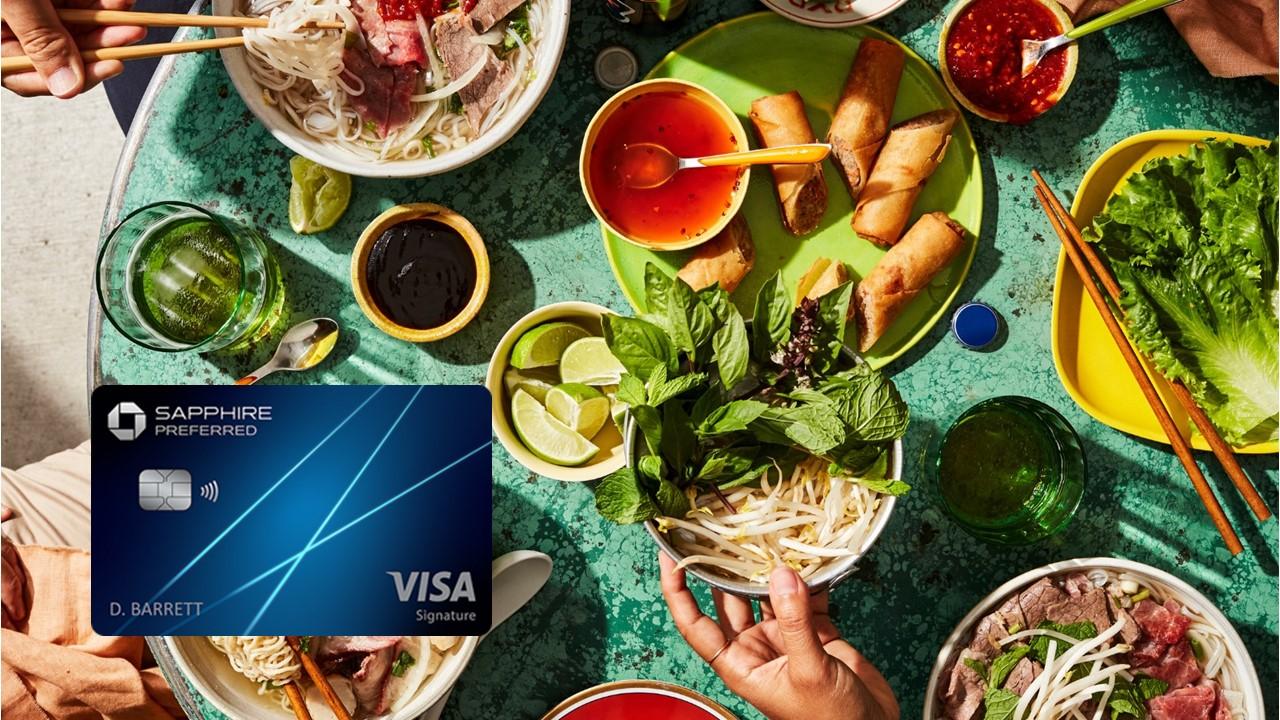 Article continues below advertisement
The American Express Gold offers more dining perks.
When it comes to food, the Gold Card has the advantage, as it offers more different types of rewards. The Chase Sapphire Preferred offers 3x on dining in and out, delivery, and takeout. However, Amex Gold offers 4x on those activities, along with the same amount of extra points for shopping at U.S. supermarkets up to $25,000 in a calendar year, then switches to 1x points for the rest of the year. Gold cardholders also earn up to $120 in both Uber Cash and dining credits annually.
Both cards are more even regarding travel perks.
The cards are more even when it comes to travel, but Chase's card may have the advantage in this category. The Sapphire Preferred offers 5x points on travel purchases, excluding hotel purchases, made through Chase Ultimate Rewards. All other travel purchases earn 2x rewards, and there is a $50 annual hotel credit that can be used for hotel stays purchased through the company's Ultimate Rewards platform. Cardholders can also redeem points through airlines' frequent flyer programs.
Article continues below advertisement
During severe weather and other eligible situations, Sapphire Preferred cardholders have trip cancelation and interruption insurance, offering up to $10,000 per person and $20,000 per trip for prepaid, non-refundable travel expenses such as passenger fares, tours, and hotels. Other protections include an auto rental collision damage waiver, baggage delay insurance, trip delay reimbursement, as well as travel and emergency assistance services.
The Amex Gold offers slightly fewer rewards points with 3x, but offers a few more slight perks than the Sapphire Preferred. There's a $120 annual credit for Uber Cash, as well as a $100 experience credit when booking at least a two-night stay at a hotel.
Article continues below advertisement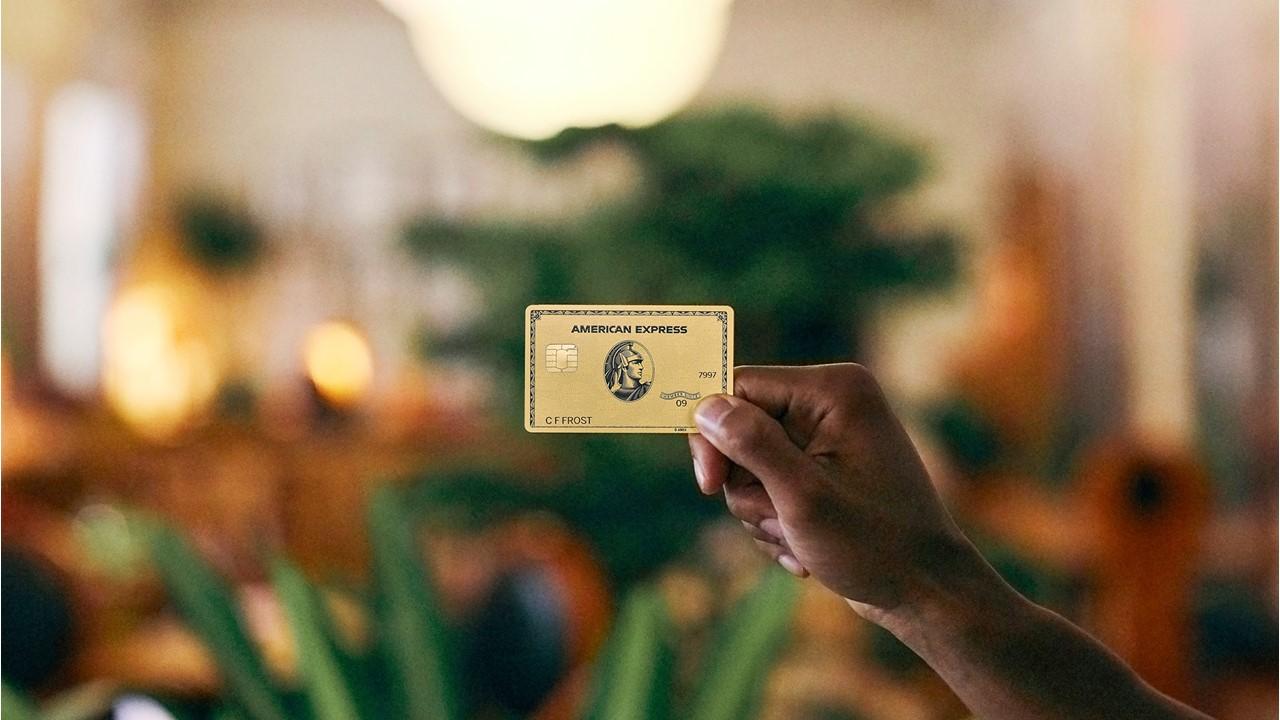 While you travel internationally, there are no foreign transaction fees, and there is a global assist hotline that is available 24/7 for emergency assistance and coordination services. There is also baggage insurance for trips purchased with the card, where coverage is provided up to $1,250 for carry-on bags and $500 for checked ones.
Article continues below advertisement
Let's break down the APR and annual fees.
The Preferred has both a cheaper annual fee and APR range than the Gold, with Chase's card currently having an APR ranging between 17.49 percent and 24.49 percent, and an annual fee of $95. The Gold has an APR currently ranging between 18.24 percent and 25.24 percent, and an annual fee of $250.
Which card is better?
If you're looking for a more affordable credit card, then the Sapphire Preferred is the better option. However, when it comes to what the cards provide overall, they're fairly even. The Preferred has better travel and general shopping rewards, but as not as good dining rewards as the Gold.
The Gold is currently offering more bonus points at 90,000 rewards points compared to Chase's 60,000. At the end of the day, it all depends on your personal preference.