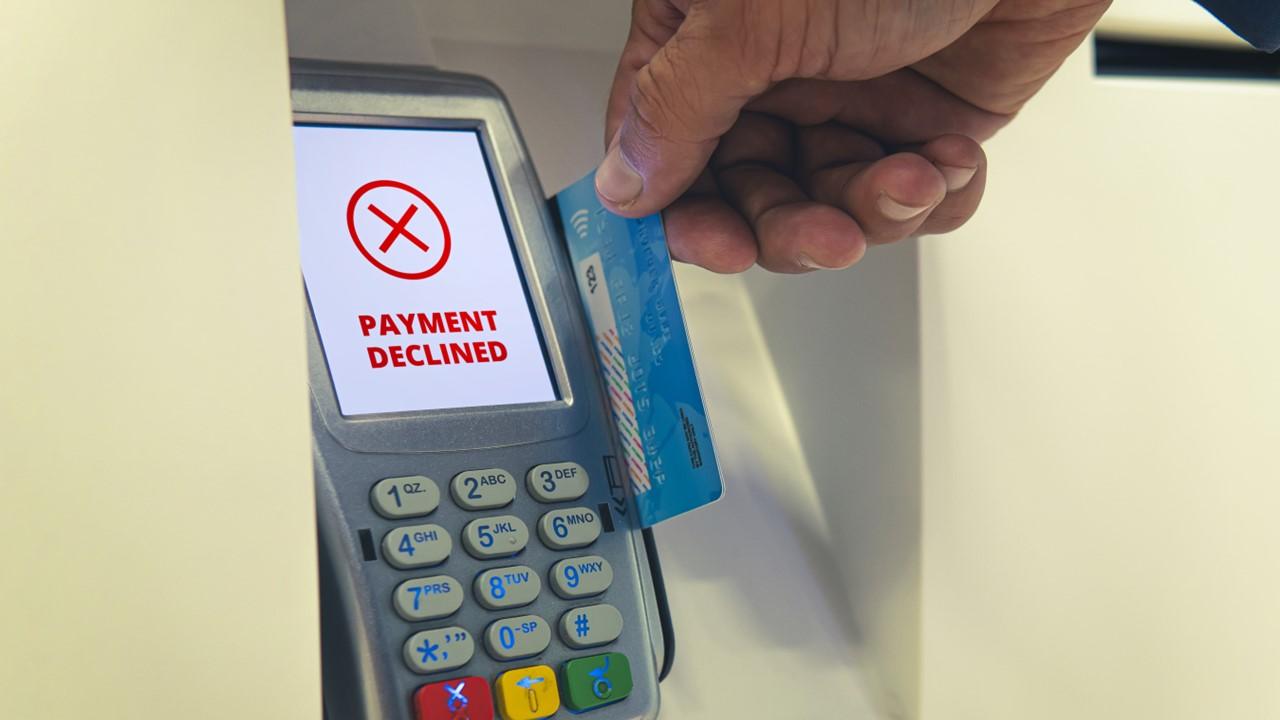 Top Reasons Your Credit Card May Have Been Declined
Having a credit card makes life easier — it helps you manage your personal cash flow so you can continue to live your life without going into a deficit. Sure, credit card debt does happen (high interest rates aren't exactly forgiving), but many folks use their credit cards responsibly.
Article continues below advertisement
Even when you're responsible with your credit card, it can still get declined, but why? Here are the most common reasons why your credit card may have been declined, even if you haven't overspent.
These are the top reasons why your credit card might have been declined.
You may have reached your credit limit, which caused your card to be declined when you tried to make a purchase. Credit card users get a set credit limit they can't exceed until payments are made to reduce the balance owed.
Article continues below advertisement
Ideally, you'll keep your balance (or credit utilization rate) low, as consistently maxing out your credit limit can have a negative impact on your credit score. However, sometimes life gets ahead of us. If you get maxed out, pay off some or all of your balance to gain access. You may also be able to increase your limit under special circumstances.
Another common reason your card may have been declined is if you have missed payments that have penalties and interest accruing. Your credit card provider may pause access to the card until you bring the account up to date.
Article continues below advertisement
Your credit card can be declined even when you have money.
Reaching your credit limit or missing payments are common occurrences in the world of credit cards, but they aren't the only reason credit cards get declined.
Article continues below advertisement
Your credit card may have expired, meaning you need to activate the new one your provider sent you or call for a new card to resolve the issue.
Alternatively, your card may have been flagged for fraud. This could happen if you're buying something online that comes from out of the country, you travel without notifying your bank, you make repeat purchases that could look suspicious from a fraud detection point of view, or some other reason.
Article continues below advertisement
Whenever you travel, make sure to notify your credit card company where you'll be. Many providers have a simple online tool to do this with ease. You can also set up fraud text alerts so you can approve or deny any questionable transactions on the fly.
What to do if your credit card was declined
If your credit card was declined, step one may be to check your account and make sure you aren't flagged for reaching your credit limit or having missed payments. If that all looks good and you haven't received any fraud alerts, call your credit card company to clarify the issue.
There are almost always steps you can take to rectify a credit card issue such as a transaction decline. The most important thing is to stay calm and think logically, because even though money is a stressful thing, stress won't resolve the issue.