The Most Valuable Barbie Doll Auctioned for $302,500 — Which Others Carry Value?
Some versions of Barbie sold for five or six-figure amounts in auctions or resales. The most value Barbie is the Stefano Canturi-designed Barbie.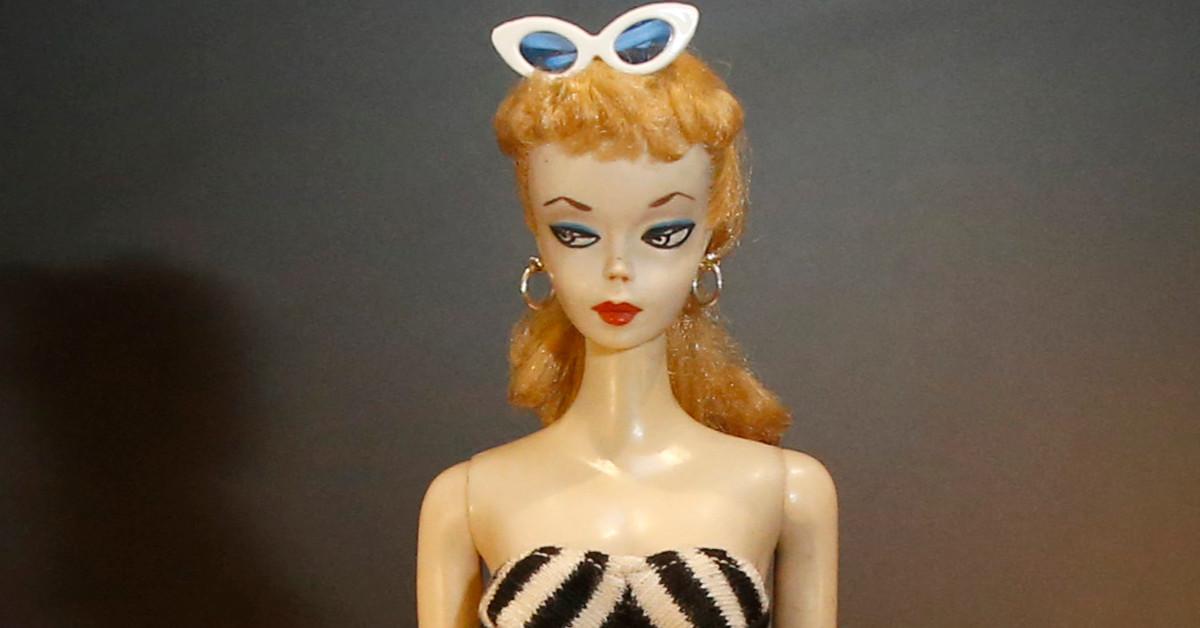 The upcoming live-action Barbie film with Margot Robbie and Ryan Gosling proves that Barbie mania isn't going anywhere soon. Mattel is still releasing new Barbie models, with recent additions modeled after groundbreaking millionaire C.J. Walker and Cuban-American singer Gloria Estefan and new versions of the dolls coming with wheelchairs, hearing aids, and prosthetic limbs. So, what are the most valuable Barbies on the market?
Article continues below advertisement
Article continues below advertisement
The short answer: Some Barbie dolls have sold for five and even six-digit amounts.
Family Minded recently rounded up the most valuable Barbies ever made, a list of more than seven dozen editions of the Barbie doll that are collectively worth about $1 million. Here are details on the top five Barbie's from that ranking — plus details on a special edition doll you may very well have in your collection.
A bidder paid $17,091 for Barbie in "Midnight Red."
Barbie in "Midnight Red" sold at a 2006 Christie's auction for $17,091, with that winning bid breaking the record for the most expensive Barbie purchase, according to TIME. The doll — dressed in a satiny, scarlet cape with furry, white trim — sold as part of the Ietje Raebel and Marina Collection of Barbies dating from 1959 to 2002.
Article continues below advertisement
A mint-condition original Barbie fetched $27,450 in 2006.
Barbie collectors call the first-edition Barbie "ponytail number one." Collector Paul Lawson, who claimed to have "probably the best Barbie collection in the U.K.," bought one for £8,500 (now worth about $9,854) in 2010, as he told the Financial Times. But a similar Barbie doll — one never removed from its box — sold in 2006 for $27,450 at Sandi Holder's Doll Attic in California, the newspaper reported.
Article continues below advertisement
Article continues below advertisement
The De Beers 40th Anniversary Barbie sold for $85,000.
Though she hasn't looked a day over 20 since she first hit the market, Barbie turned 40 in 1999, and Mattel marked the occasion by teaming up with jewelry company De Beers for a 40th Anniversary Barbie. That version of the doll had a sheer skirt and a bikini top, but it was her 160 diamonds that ratcheted up the price tag to $85,000, according to Good Housekeeping.
Article continues below advertisement
The 'Barbie and the Diamond Castle' Barbie had $94,800 worth of diamonds on her gown.
According to Family Minded, Mattel released a Barbie and the Diamond Castle Barbie in 2008 as a promotion for the TV movie of the same name. And true to that diamond theme, the pink gown of this Barbie edition features 318 diamonds worth $94,800.
Article continues below advertisement
A Stefano Canturi-designed Barbie got $302,500 at auction.
In 2010, an anonymous bidder paid $302,500 at auction for a one-off Barbie doll designed by Australian jewelry designer Stefano Canturi, as BBC News reported at the time. Canturi paired the doll's strapless black dress with a bejeweled choker, featuring a one-carat pink diamond, to honor Barbie's "modern yet timeless style."
Article continues below advertisement
"People are finding things other than the normal channels for investing, and what's happening is going back to the basics like going back to beautiful gold, gems, something they can actually hold on to," Canturi added.
Profits from the auction went to the Breast Cancer Research Foundation.
Article continues below advertisement
Article continues below advertisement
A Lorraine Schwartz Barbie sold for $7,500.
Produced in 2010, the Lorraine Schwartz Barbie has significantly upped in value. Unlike some of the other Barbies that gain value by age, this particular doll earns its hefty price tag due to its "unique design of famed designer Lorraine Schwartz," who has designed for top celebrities like Beyoncé, according to Money Inc. To add more value, the Barbie features real diamond jewelry.
The Lorraine Schwartz Barbie may be worth around $7,500, as that's what one sold for at an auction.