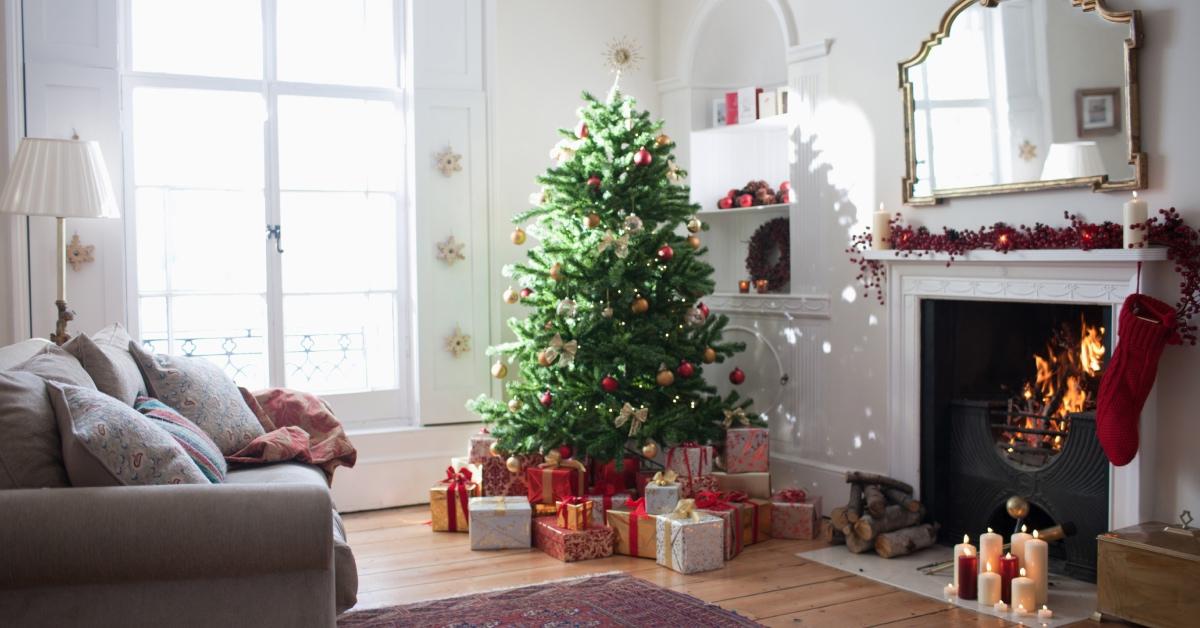 Yes, There's a Best Time to Buy a Christmas Tree — Consider Key Factors
Buying a Christmas tree is similar to purchasing a piece of living room furniture. Not only do you want it to look good but you also want a tree that's going to last. So, when exactly is the best time to buy a Christmas tree? Does the timing matter if you're buying an artificial tree?
Article continues below advertisement
There are a number of factors that you'll need to consider before you head out to find the perfect tree to brighten up your home this holiday season. Keep reading for a breakdown of what these factors are and when you'll likely snag a Christmas tree at an affordable price.
Looking to spend less on a Christmas tree? Here's when they are the cheapest.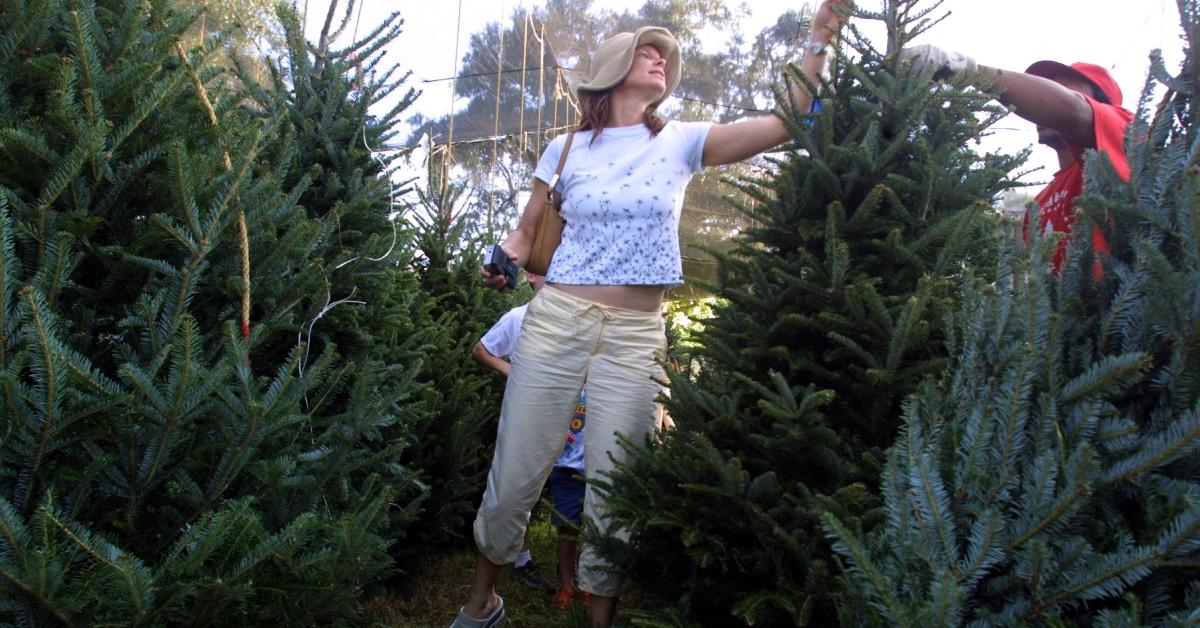 Between now and Christmas Day, there will be a few opportunities for you to grab a Christmas tree at a more affordable price. The first is Black Friday, a day when many retailers offer doorbuster deals, even on Christmas trees.
Article continues below advertisement
If you were going to guess Cyber Monday as another time to buy a cheap Christmas tree, we regret to inform you that the shopping holiday tends to be the most expensive day to buy a tree, according to Square data. Therefore, you may want to avoid it.
Instead, if Thanksgiving week is too early for you to buy a Christmas tree, you can try the week before Christmas as this is another time when retailers extend amazing savings to consumers. According to Money, which analyzed data provided on behalf of Square, some retailers offer 22 percent savings on Christmas trees as the window to purchase becomes seemingly smaller.
Article continues below advertisement
Of course, if you're really looking to keep your spending to a minimum this year, you can always buy a fresh Christmas tree on Christmas Eve, probably at an unbeatable price.
If the look and feel of a Christmas tree matter, you'll want to buy it soon.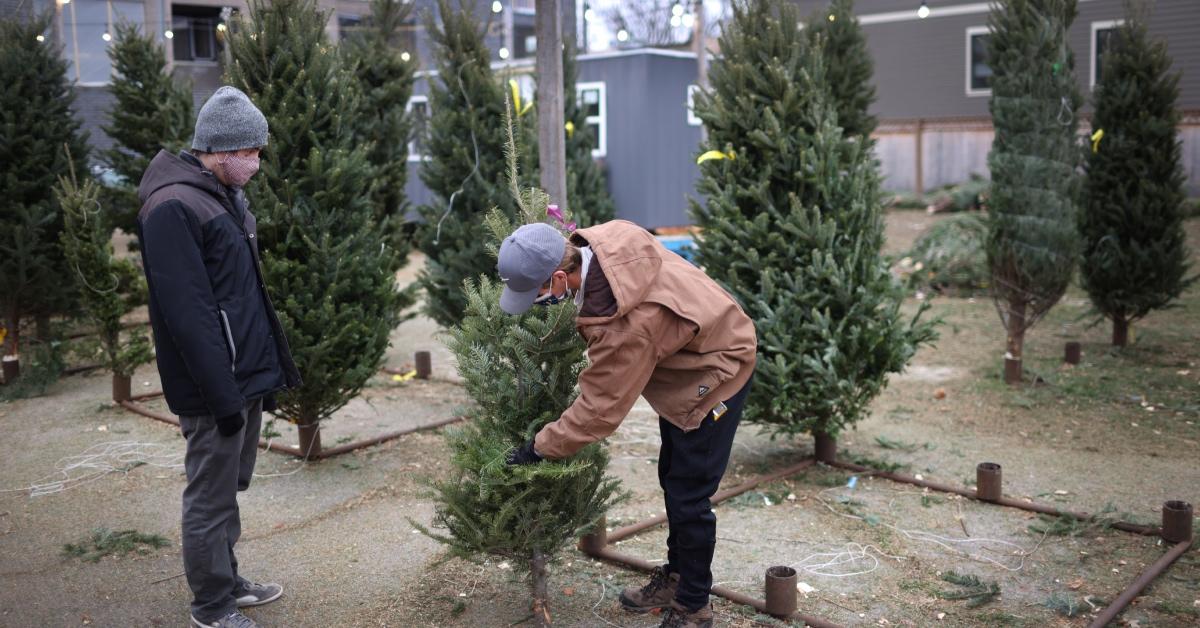 Although Christmas trees are not in short supply this year (thank goodness for that), you run the risk of choosing from a smaller selection the longer you wait to buy a tree. Because most people purchase their Christmas trees during Thanksgiving week or the first weekend of December, there may be fewer lush firs available for you to choose from should you decide to wait.
Article continues below advertisement
Therefore, if you plan on buying a real Christmas tree this year, you may want to do it now or before the first weekend of December.
Is there a right time to buy an artificial Christmas tree?
If money isn't an object, you can always go with a Balsam Hill Christmas tree as they seem to be quite popular among consumers this year. But, if you want an artificial Christmas tree and don't want to break the bank, Black Friday might be the best time to "add to cart."
Article continues below advertisement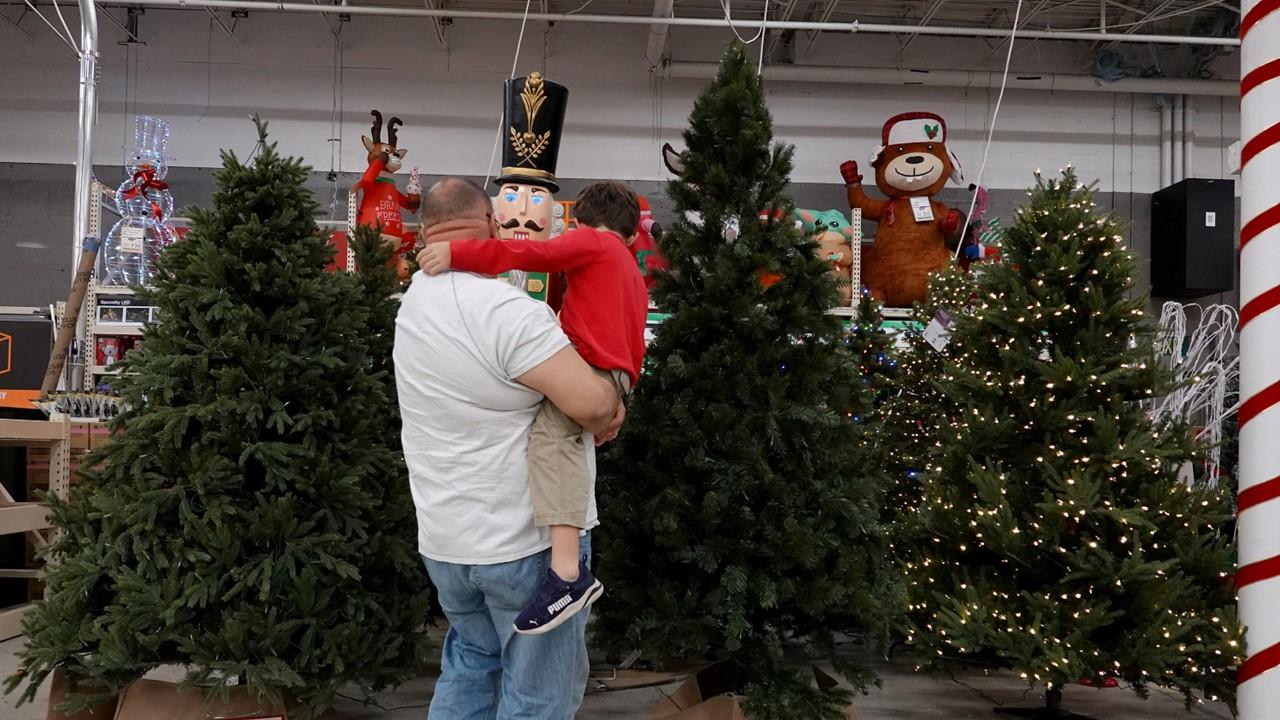 Because artificial trees don't dry out, you can buy a tree at any time without having to worry about how you can extend its life. You can check with your local retailers regularly to find out which Christmas trees are on sale.
How long do real Christmas trees last?
Another factor that should be taken into account when buying a Christmas tree is how long you want it to last. Most fresh-cut Christmas trees last between four and five weeks when properly cared for. This means you can safely buy a tree at the beginning of December without the worry of it drying up.