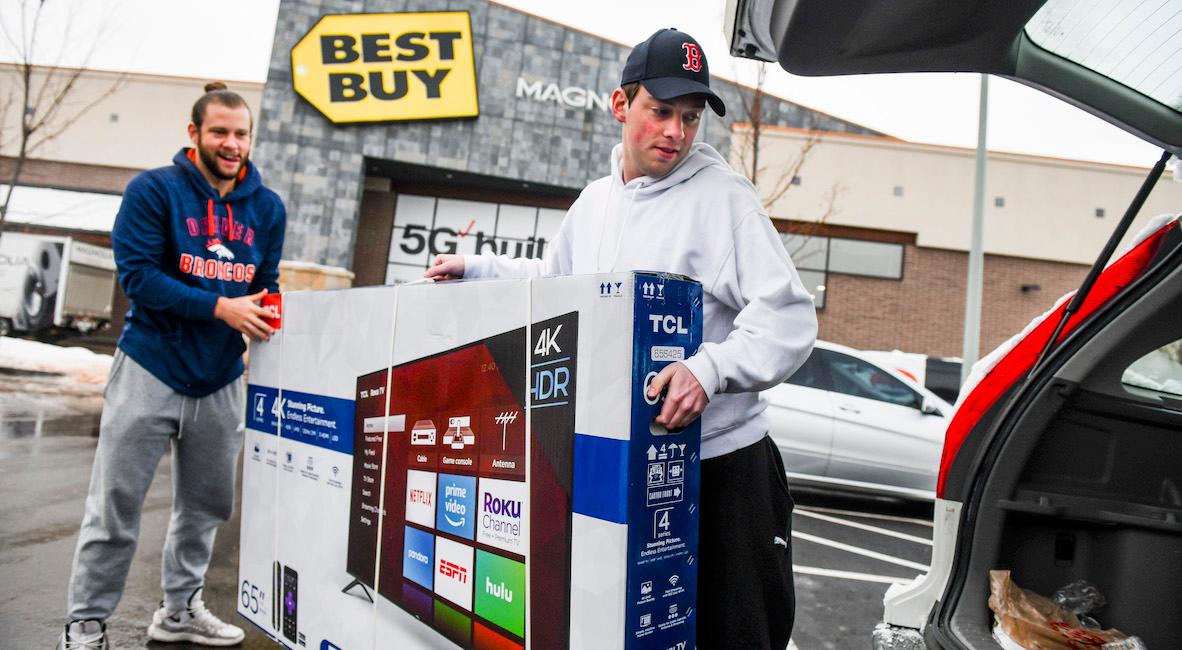 Is It True That TVs Sold on Black Friday Are Lower Quality?
Even though shoppers may no longer jostle each other at store entrances early on Black Friday, people still want their Black Friday TV deals. From major cell phone deals to Black Friday stocking stuffers, sales are fun to watch — and TVs are always a hot item.
But are Black Friday TVs lower quality products?
Article continues below advertisement
Shoppers likely are already aware that some of the cheapest electronics sales on Black Friday come from little-known manufacturers.
You should also pay attention even when big-name companies like Samsung and Sony offer big TV discounts — here's why.
Are the TVs on sale on Black Friday really lower quality?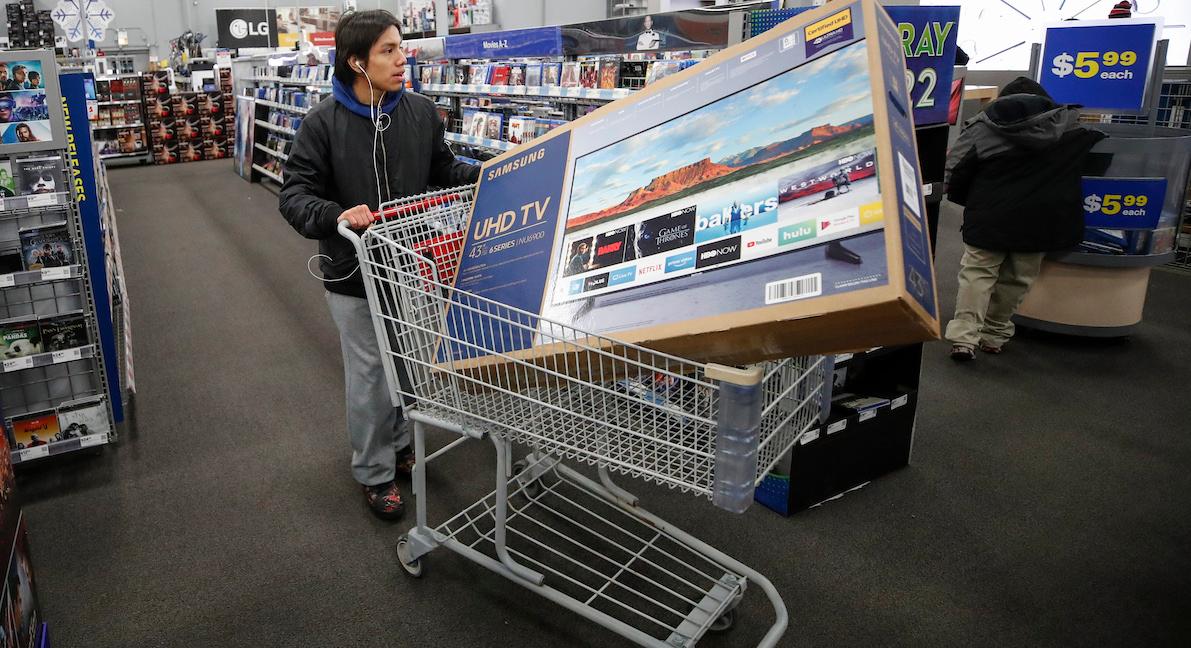 What shoppers often observe around Black Friday time is that some of the cheapest TV prices are on brands they've never heard of. These may not be household names for most people. Instead, they're off-brands able to offer inexpensive TVs to coincide with Black Friday.
Article continues below advertisement
You might already have noticed and decided that the brand name of your new TV doesn't matter. What matters might be simply getting a cheap TV.
However, be careful not to snatch up one of these off-brand TVs on Black Friday without doing your homework. Read online reviews of the brands you see listed at the cheapest prices before buying.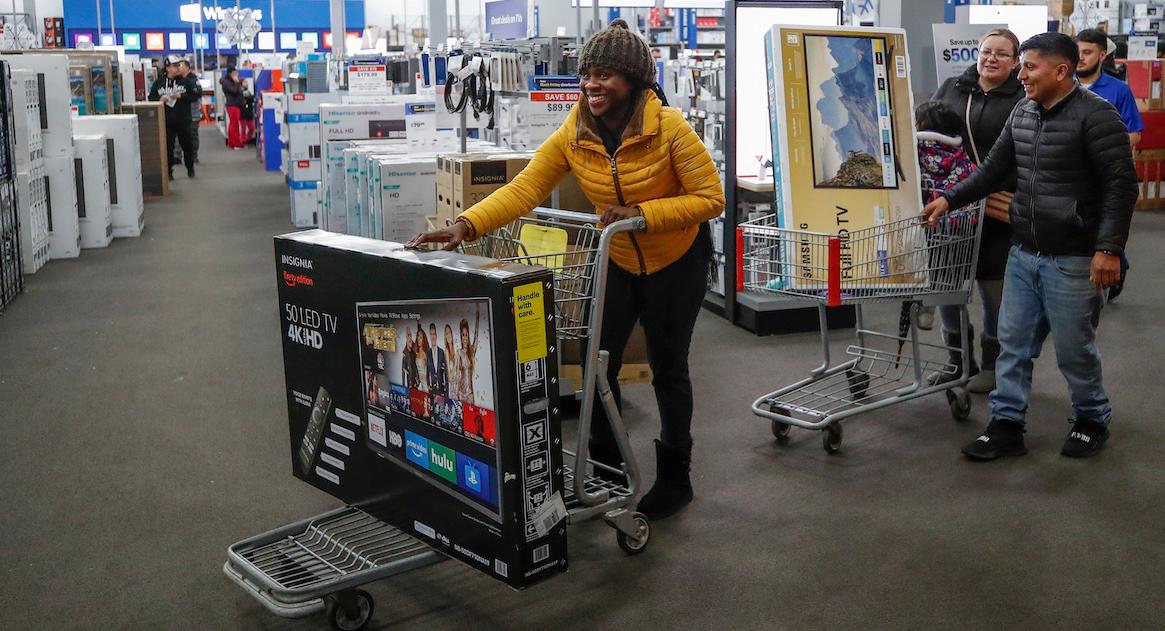 Off-brand TVs or lesser-known brands of TVs may have more negative customer reviews. They may break quicker or provide an inferior picture and sound quality.
However, beware of assuming all big brand-name TVs are automatically a great deal around the holidays.
Article continues below advertisement
Top TV brands might put "derivative models" on sale for Black Friday.
What Forbes and others have pointed out in recent years is a different problem with Black Friday TV deals. You might be thrilled to come across a Black Friday TV sale of a well-known brand, one that you easily recognize.
Surely, you think, this has to be a fantastic deal, because it's from this major manufacturer.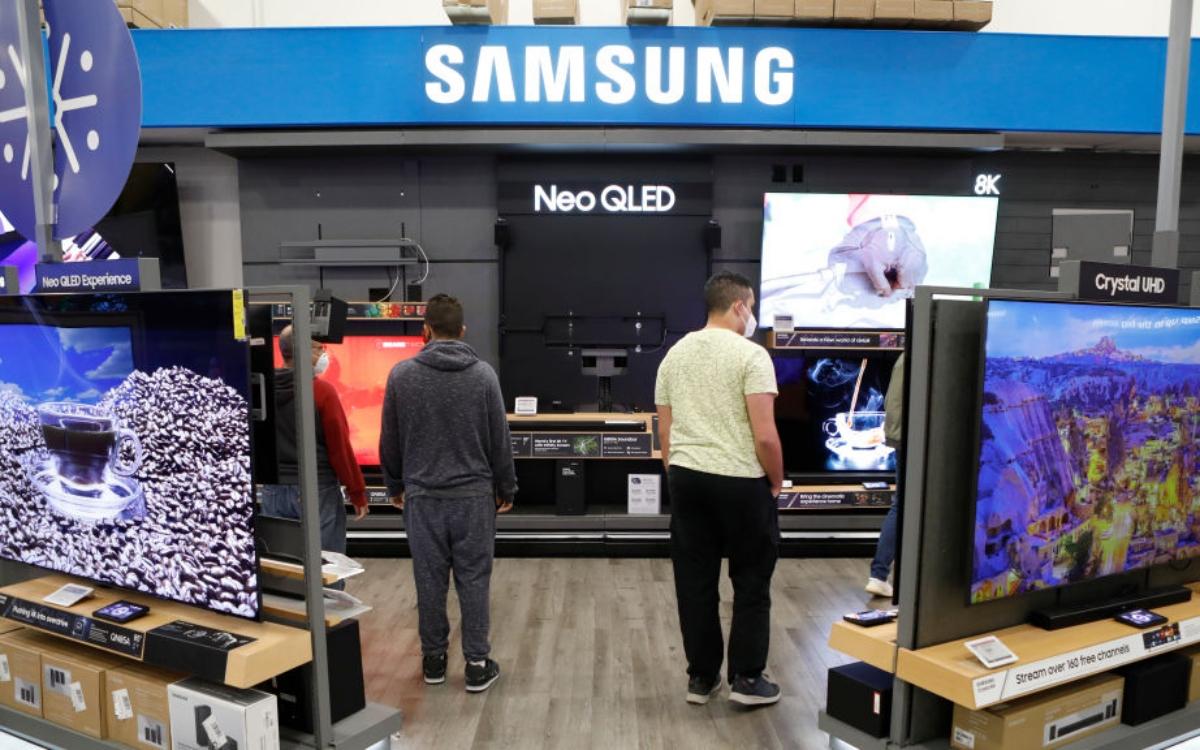 A common practice among major electronics manufacturers is to produce what are called "derivative models" specifically for Black Friday discounts. These derivative models are usually a basic or scaled-back version of the higher-quality TV models.
Article continues below advertisement
You may want to pump the brakes on buying a big-name TV on Black Friday. Big companies such as Samsung, Sony, or LG do sometimes offer big sales on TVs and other electronics for Black Friday promotions, but they aren't always the top-of-the-line TVs.
Article continues below advertisement
Because these derivative models don't offer all of the features of the standard models, they aren't as good of a product. A feature that could be scaled down in derivative models might be a reduced number of HDMI ports, making your cheap TV less convenient to use.
They might be made with inferior materials as well.
NBC News reported Benjamin Glaser of DealNews.com's remarks on cheap TVs. He says manufacturers often make TVs specifically for Black Friday sales. Then they can "artificially inflate the price and exaggerate the discount because there's technically no price history for that product since it's brand new."
These limited-run TVs, whether from big companies or off-brands, have little price history and critics haven't been able to check out their quality.
What's the next best option for getting a cheap TV?
As DealNews.com explains, you might be better off waiting until close to the Super Bowl in February. That's when better models of TVs tend to go on sale since fans want to see the big game in the highest quality possible.
If you're still focused on Black Friday, search online for product reviews by the product's model number, and if there's little or no history, it's likely a derivative model.