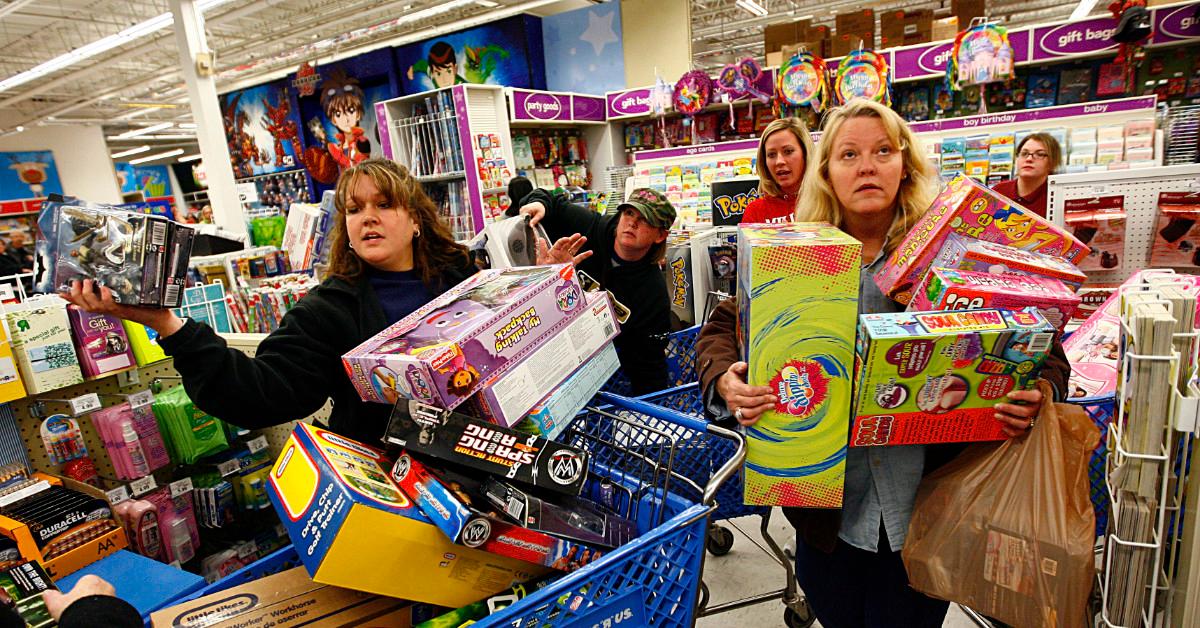 Why Is Black Friday Called Black Friday? How the Day Got Its Nickname
You know that Black Friday is the day after Thanksgiving, and that it's the busiest shopping day of the year. Why is Black Friday called Black Friday? Contrary to popular belief, it isn't a reference to retailer ledgers turning from red to black as they turn a profit with post-Thanksgiving shopping sprees. At least, it wasn't always.
Article continues below advertisement
For more than a decade, Bonnie Taylor-Blake, a neuroscience researcher at the University of North Carolina, has been tracking down early usages of the term. She published her results on the Indiana University Department of Linguistics' Linguist List forum. Snopes and HuffPost have cited Taylor-Blake's Black Friday research. In 2019, she summarized her findings in a blog post about the "whitewashing" of the day by retailers hoping to distance themselves from the day's negative connotations.
Usage of "Black Friday" for the Day After Thanksgiving Dates Back to 1951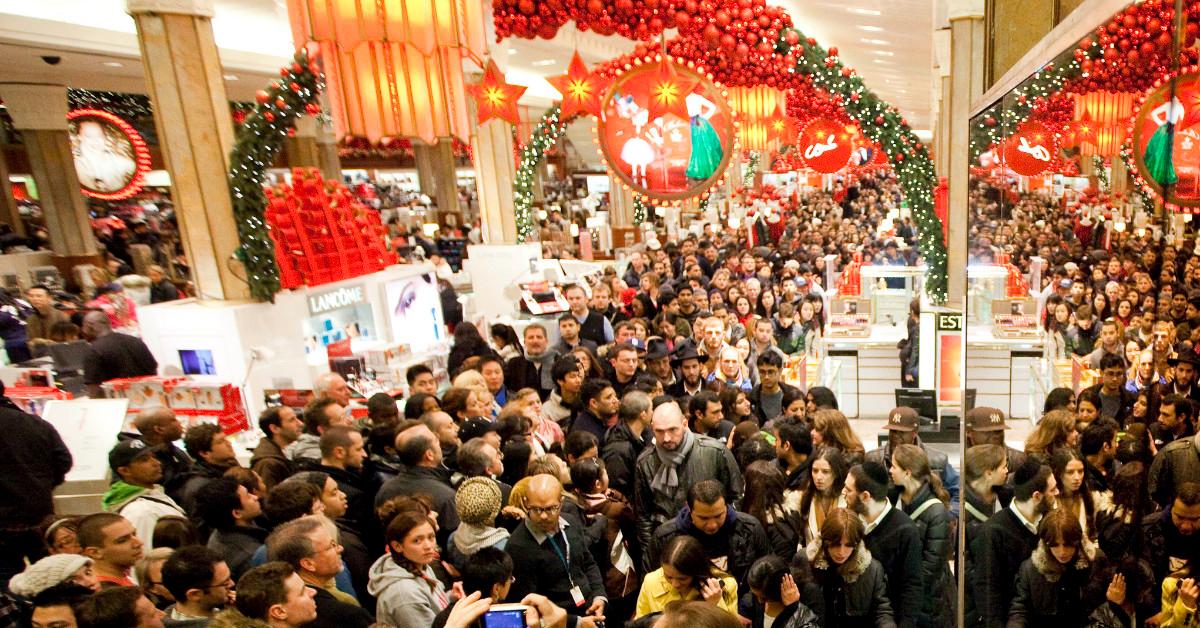 Article continues below advertisement
The article said, "Friday-after-Thanksgiving-itis' is a disease second only to the bubonic plague in its effects. At least that's the feeling of those who have to get production out, when the 'Black Friday' comes along. The shop may be half empty, but every absentee was sick—and can prove it."
Philadelphia Police Officers Called the Day "Black Friday" Because of the Traffic Jams Around Shopping Centers
A December 1961 edition of the industry newsletter Public Relations News described how cops in Philadelphia regarded the day after Thanksgiving as a dark day.
Taylor-Blake noted, "For downtown merchants throughout the nation, the biggest shopping days normally are the two following Thanksgiving Day. Resulting traffic jams are an irksome problem to the police and, in Philadelphia, it became customary for officers to refer to the post-Thanksgiving days as Black Friday and Black Saturday."
Article continues below advertisement
A January 1966 volume of the journal The American Philatelist corroborates this origin story.
It said, "'Black Friday' is the name which the Philadelphia Police Department has given to the Friday following Thanksgiving Day. It is not a term of endearment to them. 'Black Friday' officially opens the Christmas shopping season in center city, and it usually brings massive traffic jams and over-crowded sidewalks as the downtown stores are mobbed from opening to closing."
Article continues below advertisement
A Philadelphia Deputy City Representative Tried to Rebrand the Black Friday as "Big Friday" to No Avail
The 1961 Public Relations News article also revealed how Philadelphia merchants talked about the less-than-flattering "Black Friday" nickname with their deputy city representative, Abe S. Rosen, "one of the country's most experienced PR executives."
Rosen "recommended adoption of a positive approach which would convert Black Friday and Black Saturday to Big Friday and Big Saturday," the newsletter added.
The rebranding didn't stick, of course, but those Philly merchants didn't need to worry. "Retailers have little concern today with the origin of the name but have taken full advantage of its global recognition as a day (along with Cyber Monday) to make a significant portion of their yearly sales with one-day-only and doorbuster promotions," How to Win at Shopping author David Zyla told HuffPost in 2019.
When is Black Friday?
Black Friday will occur this year on Nov. 25, but over the years, the historic holiday celebration has stretched beyond just one day. There are early Black Friday deals and Cyber Monday. During this digital event, which the National Retail Federation coined in 2005, shoppers can take advantage of sales exclusively online.