Who Made FN Meka? All About the Virtual Rapper
The wonders of artificial intelligence and augmented reality continue to seep further into mainstream culture, as virtual influencers and virtual artists take the online stage. A virtual rapper who goes by the name FN Meka is a popular artist featured on TikTok. Who made FN Meka, and how does his music work?
Article continues below advertisement
FN Meka was created by Factory New. The company analyzes individual components of well-known songs from any particular genre of music, then recommends a compilation to create new work. According to the artist's Instagram profile, FN Meka "is a robot rapper not accepted by this world."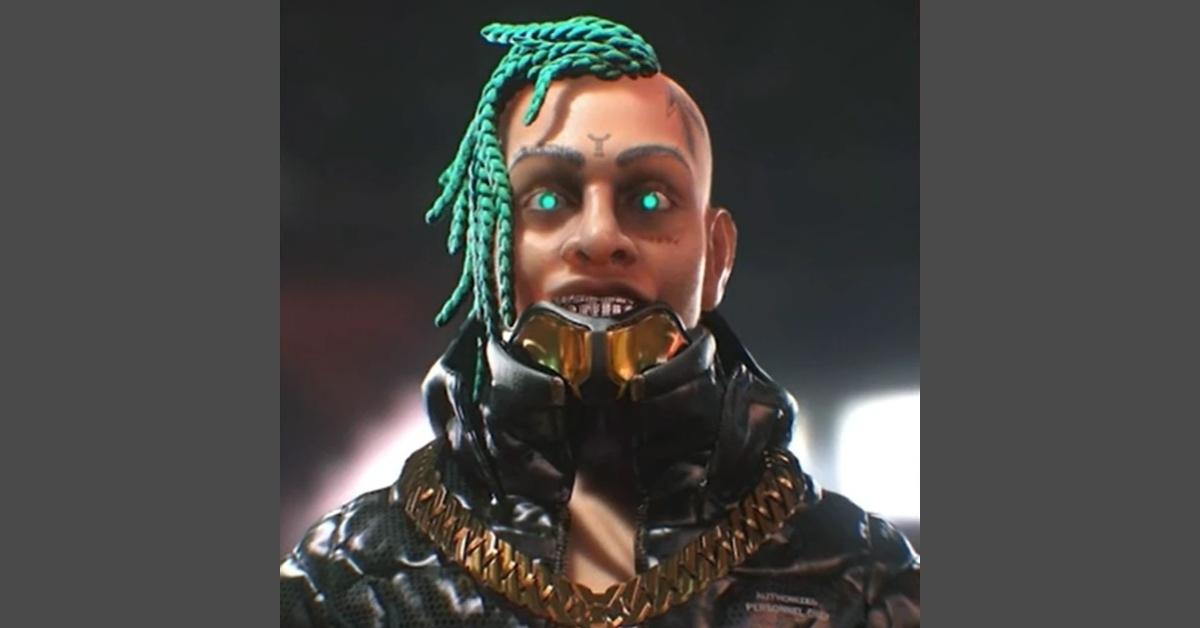 Article continues below advertisement
Capitol Records signed FN Meka for a record deal.
Capitol Records is diving into the AI music industry by signing FN Meka on for a new project. The artist will be the first Augmented Reality (AR) artist to have a deal with a major record label.
FN Meka released his first single for the Capitol Records label earlier in August. That first song, entitled "Florida Water," is a collaboration with real-life rapper Gunna and Clix, a Fortnite gaming streamer. Gunna is also currently fighting RICO charges related to gang activity with fellow rapper Young Thug.
Article continues below advertisement
FN Meka has large social media followings that help drive his popularity.
FN Meka has a large number of followers on social media platforms including TikTok and Instagram. On Instagram, the AI artist currently has about 219,000 followers. But on TikTok, the numbers are huge: 10 million TikTok followers and more than 1 billion views.
Artificial intelligence analyzes song components, but a human voice is still required to perform.
According to Music Business Worldwide, Factory New is a virtual record label that created FN Meka. Anthony Martini, the company's co-founder, described the label as the "first of its kind, next-generation music company, specializing in virtual beings."
Article continues below advertisement
Martini apparently believes that humanity isn't necessarily a prerequisite for creating or being artistic. He told MBW last year, "Not to get all philosophical, but what is an 'artist' today? Think about the biggest stars in the world. How many of them are just vessels for commercial endeavors?"
Article continues below advertisement
Factory New uses its artificial intelligence technology to create the lyrics and music for its songs. In addition, it uses Augmented Reality (AR) to create its TikTok content. For sales of its digital merchandise, the firm uses decentralized finance, and FN Meka has also ventured into NFTs.
The digital music label currently uses human voices to sing the pieces, but it's working on technology that renders human artists obsolete, as the computer wouldn't only create but perform its own songs.
Article continues below advertisement
Anthony Martini co-founded Factory New, which made FN Meka.
According to MBW, Factory New developed FN Meka, its first character, using thousands of data points gathered from social media and video games. Martini said, "Our artists aren't limited by the human form, so as a company, we don't want to be limited by traditional business models either."
Martini points out inefficiencies in the traditional music industry: it's time-consuming and unreliable to go to shows trying to scout new talent. He also says that most fans won't get the chance to meet their favorite artists in person anyway, so as long as a song is good, people won't care about how it's made.