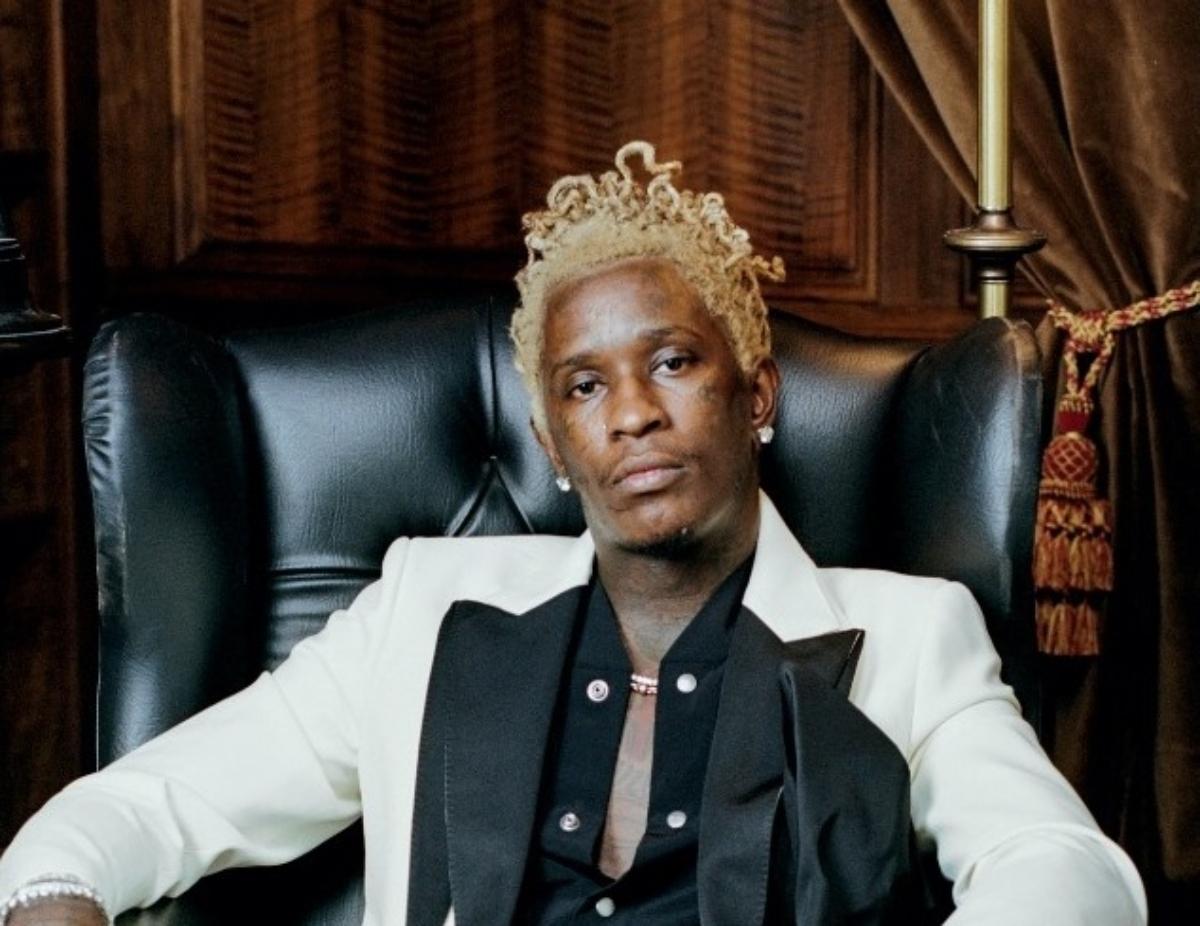 Young Thug's Net Worth May Suffer Due to Gang-Related Charges
By Kathryn Underwood

May. 10 2022, Published 9:55 a.m. ET
Atlanta-based rapper Young Thug has found both commercial success in the music industry and numerous brushes with the law. The 30-year-old has a Grammy win under his belt, numerous award nominations, and has named Kanye West as one of his inspirations. Here's a look at Young Thug's net worth in 2022.
Article continues below advertisement
Young Thug (born Jeffery Lamar Williams)
Young Thug, who was born Jeffery Lamar Williams in Atlanta, has had a tumultuous path as well as plenty of career success. The rap artist has been featured on songs such as "Havana" by Cuban singer Camila Cabello and won a Grammy for songwriting on "This Is America" in 2019, for which he also provided background vocals. Young Thug was arrested in Atlanta on May 9, 2022, for gang-related charges.
Birthdate: August 9, 1991
Other names: SEX, Thugger
Partner: Jerrika Karlae
Children: 6
Article continues below advertisement
Young Thug was arrested on gang-related charges.
On May 9, 2022, Young Thug was arrested in Atlanta. He has been charged with conspiracy to violate the RICO Act regarding racketeering as well as participation in street gang activity. The criminal indictment alleges that he's one of three founding members of the YSL gang, which is affiliated with the national Bloods gang.
Brian Steel, the attorney representing Williams, says that his client is innocent. The alleged conspiracy is said to have taken place sometime since 2013. His street gang activity charge is alleged to have occurred sometime between May 12, 2018, and May 8, 2022.
Article continues below advertisement
In the total indictment, 56 charges have been made against 28 people. The rapper Gunna, whose real name is Sergio Kitchens, is also indicted in the charges.
Article continues below advertisement
RICO's meaning relates to organized crime.
The Racketeer Influenced and Corrupt Organizations Act, or RICO Act, is a federal law aimed at reducing organized crime. Under RICO, people can be prosecuted and face civil penalties for racketeering within ongoing criminal groups.
Illegal activities included in the RICO Act are illegal gambling, bribery, kidnapping, murder, money laundering, counterfeiting, embezzlement, drug trafficking, and slavery. The government must prove an individual charged took part in at least two racketeering activities.
Article continues below advertisement
In addition, the person must be shown to be an investor or direct participant in "a criminal enterprise affecting interstate or foreign commerce."
Young Thug started his rap career in 2010.
Young Thug released a number of mixtapes early in his career. The mixtape 1017 Thug did well, making several yearly lists for 2013: Pitchfork Albums of the Year, Complex's 50 Best Albums of 2013, and #5 on Rolling Stone's 10 Best Mixtapes of 2013.
Article continues below advertisement
Young Thug has also made two studio albums. He collaborated on a mixtape with Chris Brown and appeared on The Tonight Show With Jimmy Fallon with Gunna. His second studio album was released in 2021.
Young Thug's net worth may be around $8 million.
Celebrity Net Worth estimates Young Thug's net worth at $8 million. However, in 2020 during a radio interview, he talked about how much money he was losing due to shows canceled by the COVID-19 pandemic. He noted that in addition to losing income from each canceled show, he was spending more money to fund a luxury lifestyle for himself and his family.