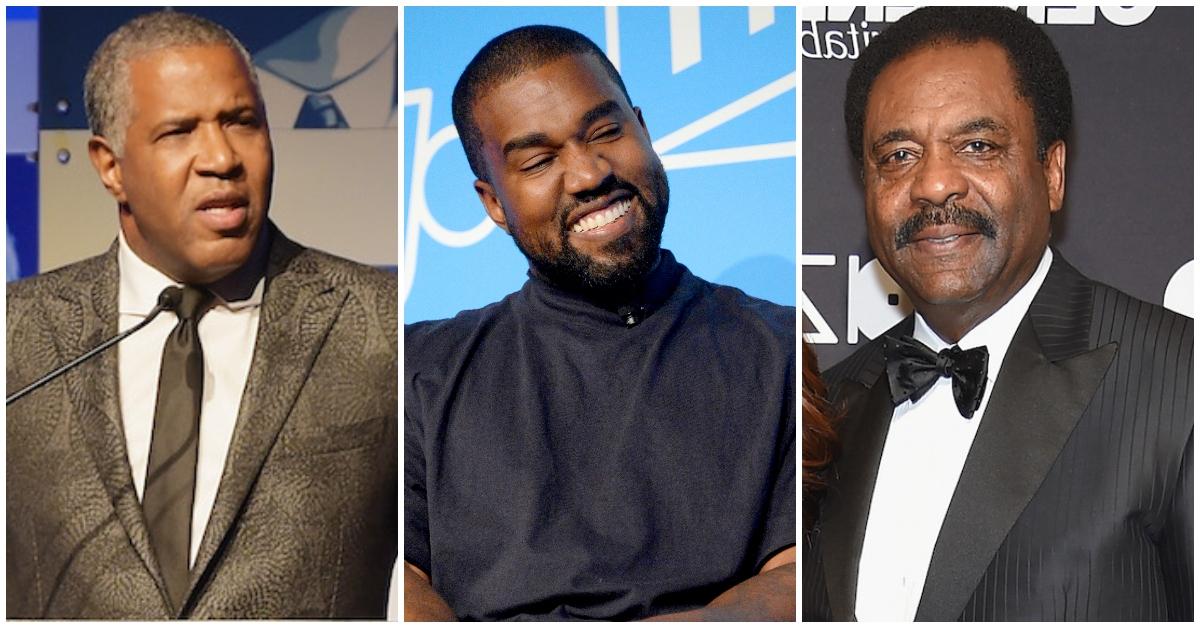 Kanye West Isn't the Richest Black Man in America — Here's Who Is
For a while it was reported that Kanye West is the richest Black man in America, but does that still hold true? Here are the top wealthiest Black Americans
In March of 2021, Bloomberg reported that UBS Bank concluded Kanye West was the wealthiest Black man in America with a net worth estimated to exceed $6 billion. While that estimate has not been confirmed — and refuted by Forbes the Yeezy designer and rapper is definitely one of the richest Black men in America.
However, his biggest rival for the top spot and possible successor is not quite a household name.
Article continues below advertisement
Article continues below advertisement
That said, the majority of the top Black billionaires in the U.S. are celebrities who have diversified their earnings by expanding into various industries outside of music, sports, and media. Here are the richest Black people in America in 2022.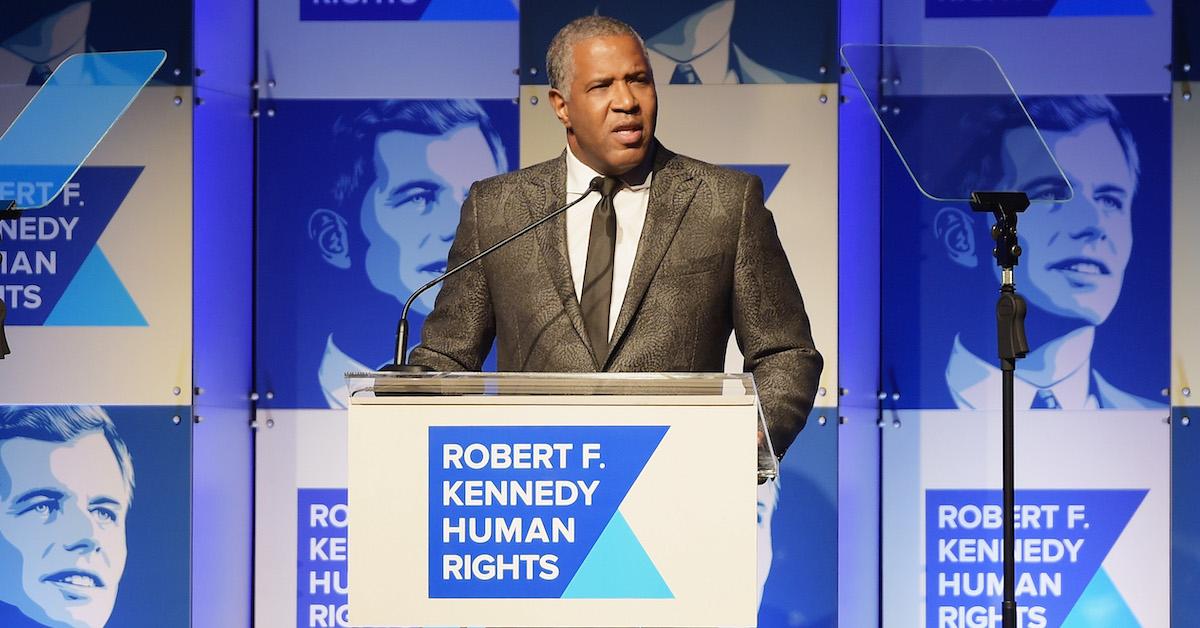 Article continues below advertisement
Robert F. Smith
Investor; Founder, Chairman and CEO of Vista Equity Partners
Birthdate: December 1, 1962
Birthplace: Denver, Colo.
Parents: Dr. William Robert Smith and Dr. Sylvia Myrna Smith
Marriages: Suzanne McFayden​​ (m. 1988; div. 2014); ​Hope Dworaczyk ​(m. 2015)
Children: With Suzanne McFayden: Zoe Suzanne Smith, Eliana Frederick Smith, Maximos Robert Smith (ages unknown); with Hope Dworaczyk: Hendrix Robert Smith (b. 2014), Legend Robert Smith (b. 2016), twins Zuri and Zya Smith (b. 2020)
Education: Earned a BS degree from Cornell University in 1985 and an MBA from Columbia University in 1994
Robert F. Smith is currently the richest Black man in America (sorry, Kanye.)
Robert Smith worked as a chemical engineer for several years before earning his MBA. After graduating from Columbia, he went to work at Goldman Sachs. While his job at the financial giant was surely well-compensated, Smith really began to grow his wealth when he left to form his own private equity firm, Vista Equity Partners, in 2000. The firm invests primarily in the software and technology sectors. Vista's portfolio includes ticket merchant Vivid Seats and buy-now-pay-later company Klarna.
Article continues below advertisement
Article continues below advertisement
Kanye West
Rapper, music producer, fashion designer
Net worth: $6.6 billion according to Bloomberg, $1.8 billion according to Forbes
Birth date: June 8, 1977
Birth place: Atlanta, Ga.
Parents: Ray West and Dr. Donda West
Marriages: Kim Kardashian (m. 2014, d. 2022)
Children: North West (b. 2013), Saint West (b. 2015), Chicago West (b. 2018), Psalm West (b. 2019)
Education: Attended American Academy of Art in Chicago and transferred to Chicago State University but dropped out shortly after.
Article continues below advertisement
Kanye West is still doing pretty well as the second wealthiest Black man in the U.S. (we think...)
While the extent of the GOOD Music mogul's wealth is up for debate among the top financial magazines of record, Kanye is definitely a billionaire and likely the second richest Black man in America. The contention is over the value of his apparel brands, which Bloomberg reported (via UBS) are worth $4.4 billion, based on potential earnings through his Gap partnership,
Forbes, on the other hand, gave a more level-headed estimate of $1.8 billion, arguing that UBS had placed an impossible to determine value on a venture that had not yet launched. Kanye himself has said he is worth $5 billion. If we take him at his word — or accept UBS's estimate — he is definitely in second place.
Article continues below advertisement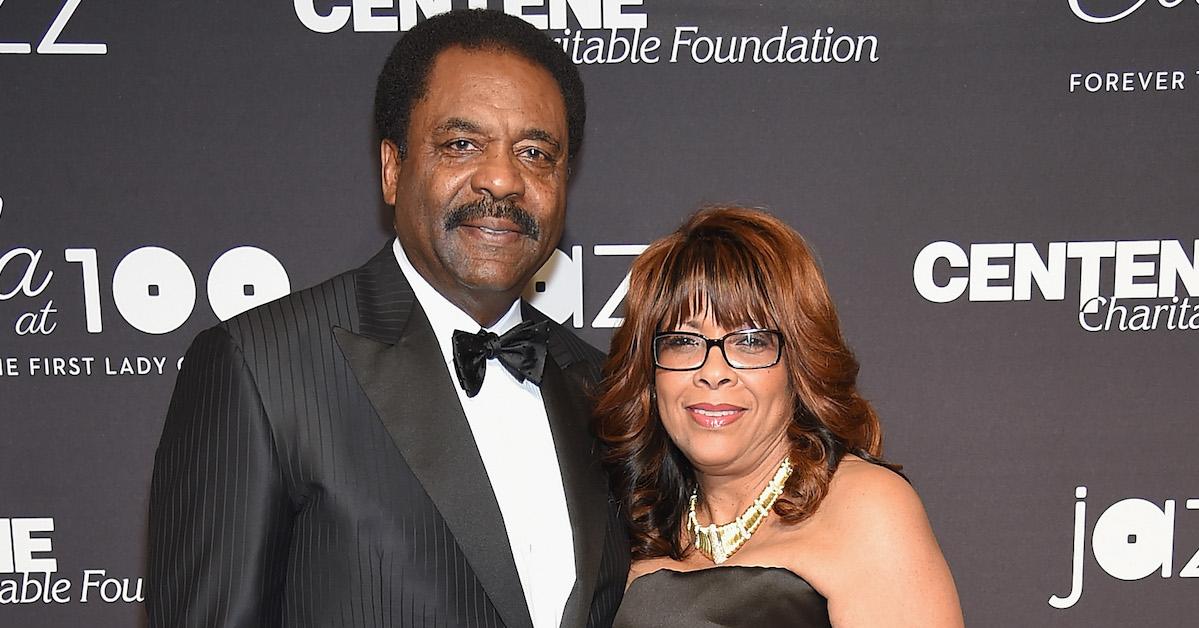 Article continues below advertisement
David Steward
Chairman and founder of World Wide Technology
Birthdate: 1951 (exact date unknown)
Birthplace: Chicago, Ill.
Parents: Harold and Dorothy Steward
Marriages: Thelma Steward (m. 1976)
Children: David II and Kimberly
Education: Steward earned a BS degree in business from Central Missouri State University in 1973.
David Steward went from Sunday school teacher to billionaire tech founder.
Steward co-founded World Wide Technology in 1990 with partner and current CEO Jim Kavanaugh. The company began as technology equipment reseller and has since grown to include a suite of technology services. The privately held company has more than $13 billion in annual revenue and is touted as the largest Black-owned U.S. company, employing more than 7,000 workers in the Americas, Europe, and Asia.
Article continues below advertisement
Article continues below advertisement
Oprah Winfrey isn't a man, but she is the fourth richest Black person in America.
Though the three wealthiest Black Americans are all men, media giant Oprah Winfrey cracks the top 5 at $2.7 billion. The former talk show host is chairwoman and CEO of two media companies, Harpo Productions and the Oprah Winfrey Network, aka OWN.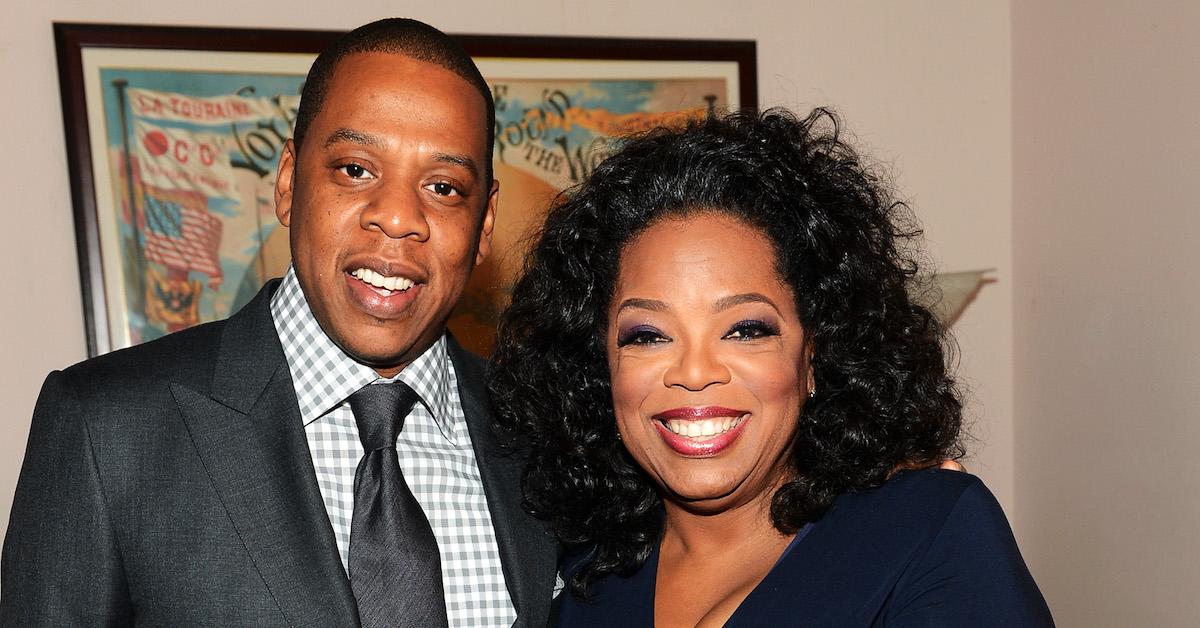 Article continues below advertisement
After Oprah, the remaining Black billionaires in America are Michael Jordan, Jay Z, and Tyler Perry. Jordan's $1.6 billion estimated net worth is owed largely to his Air Jordan licensing deal, while Jay Z, at $1.4 billion, has a diverse portfolio including his spirits brands, his entertainment company Roc Nation, and his venture capital firm, Marcy Venture Partners.
Last but not least, Tyler Perry joined the Black Billionaires club in 2020. His wealth stems from multiple investments as well as his 25 percent stake in BET+ and the success of his film empire, Tyler Perry Studios. The Madea franchise alone is valued at approximately $660 million.