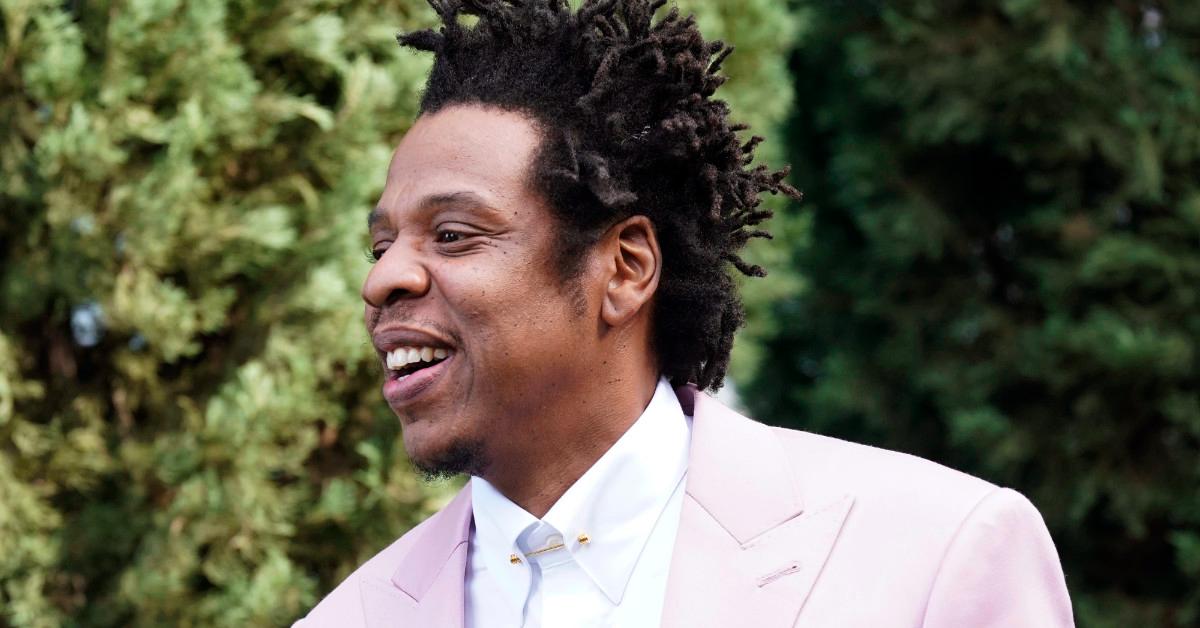 Jay-Z Is Making Big Business Moves in 2021
Rapper Jay-Z's business ventures are making headlines. The hip-hop star turned billionaire mogul netted himself a reported $315 million payday after selling half of his ownership of champagne brand Armand de Brignac —dubbed "Ace of Spades" for its bottle design — to French corporation LVMH Moët Hennessy Louis Vuitton.
Article continues below advertisement
He also made a major deal with mobile company Square, handing over a "significant majority" of the streaming platform Tidal for nearly $300 million.
In a nutshell, Jay-Z is making money moves in 2021, but what does his business portfolio look like, and what other ventures is Jay-Z overseeing?
Jay-Z invested in Ace of Spades in 2006 — what is the brand's net worth today?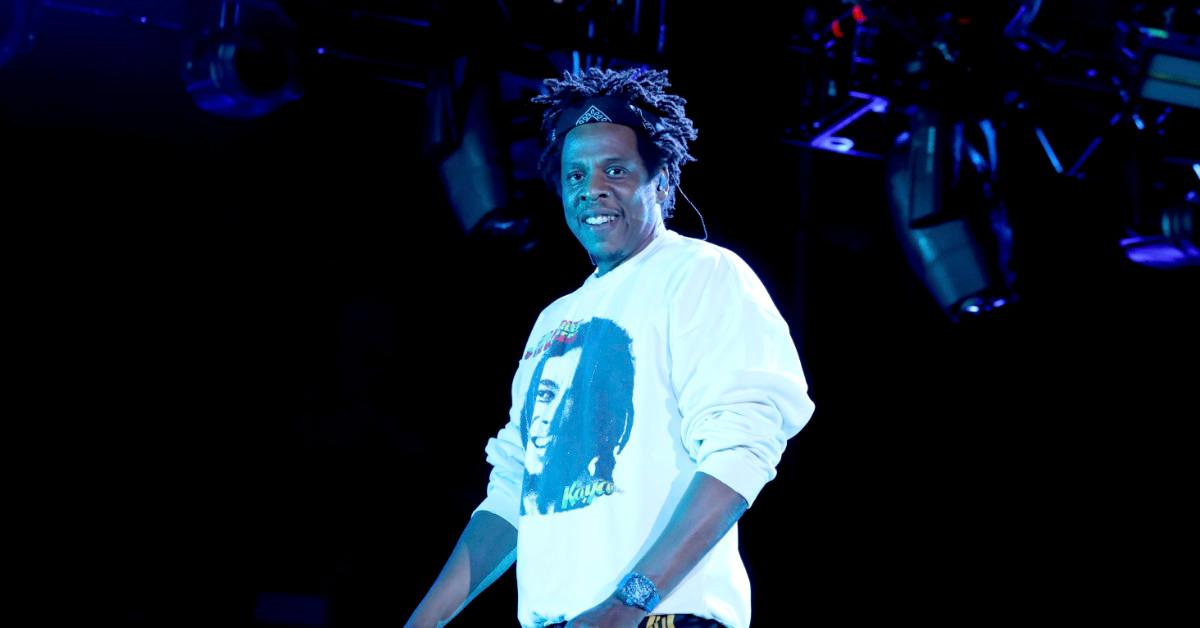 Jay-Z himself bought half of the brand in 2006 before buying it outright in 2014, according to People. And now that Ace of Spades is in the LVMH family, it joins other well-known beverage brands, including Dom Pérignon and Krug.
In an interview on CNBC's Squawk Box, the rapper explained that he and LVMH have similar business sense.
Article continues below advertisement
"You know, when we built Armand from the ground up, you know, we wanted to do things right. Integrity of it had to be right. … Moet Hennessy goes about it the same way, so we were aligned in our thoughts of integrity and passion for the things that we build," he said. "It just started out in a place of respect, and it built from there. It built pretty quickly."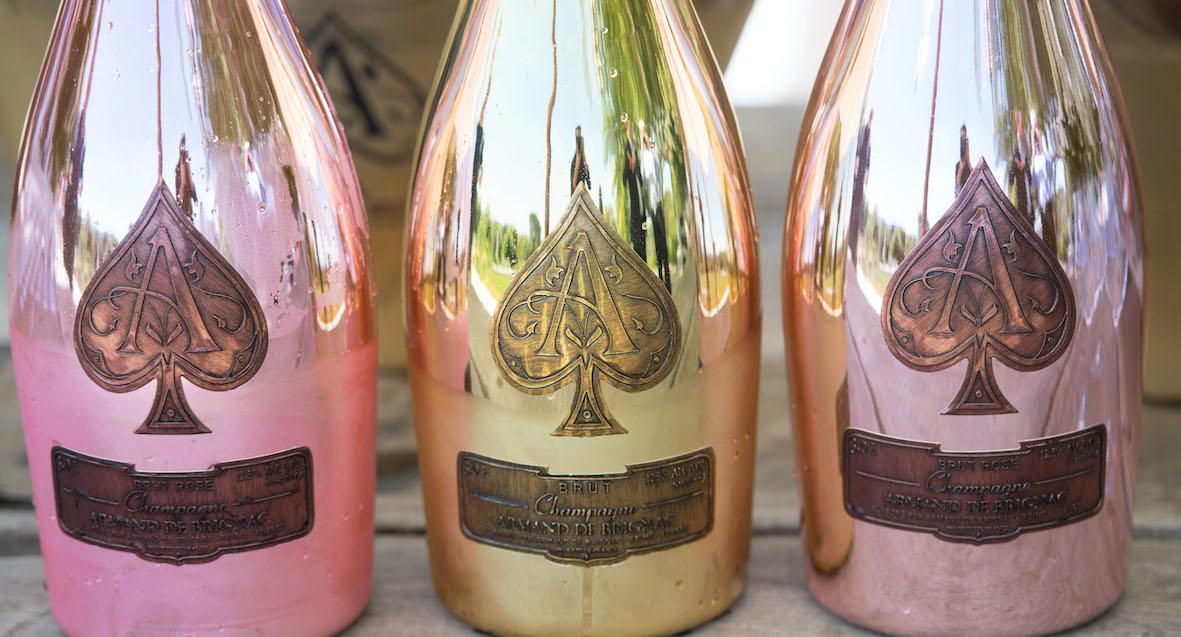 Article continues below advertisement
The terms of the LVMH deal weren't disclosed, but Jay-Z seemed to reveal the worth of Armand de Brignac in 2018 when he boasted about his alcohol investments on the Meek Mill track "What's Free."
"I'm 50 percent of D'Ussé, and it's debt-free / 100 percent of Ace of Spades, worth half a B," he rapped on the track.
That said, Forbes estimated that LVMH valued the brand at $630 million and speculated that Jay-Z took home at least $315 million.
How to invest in Ace of Spades stock:
Now that Armand de Brignac is part of the LVMH, you can invest in the French corporation to benefit from Ace of Spades' success and the LVMH's other brands.
LVMH stock (MC-FR: LVMH) has risen from about $506 per share at the start of 2021 to about $539 per share as of March 2.
Article continues below advertisement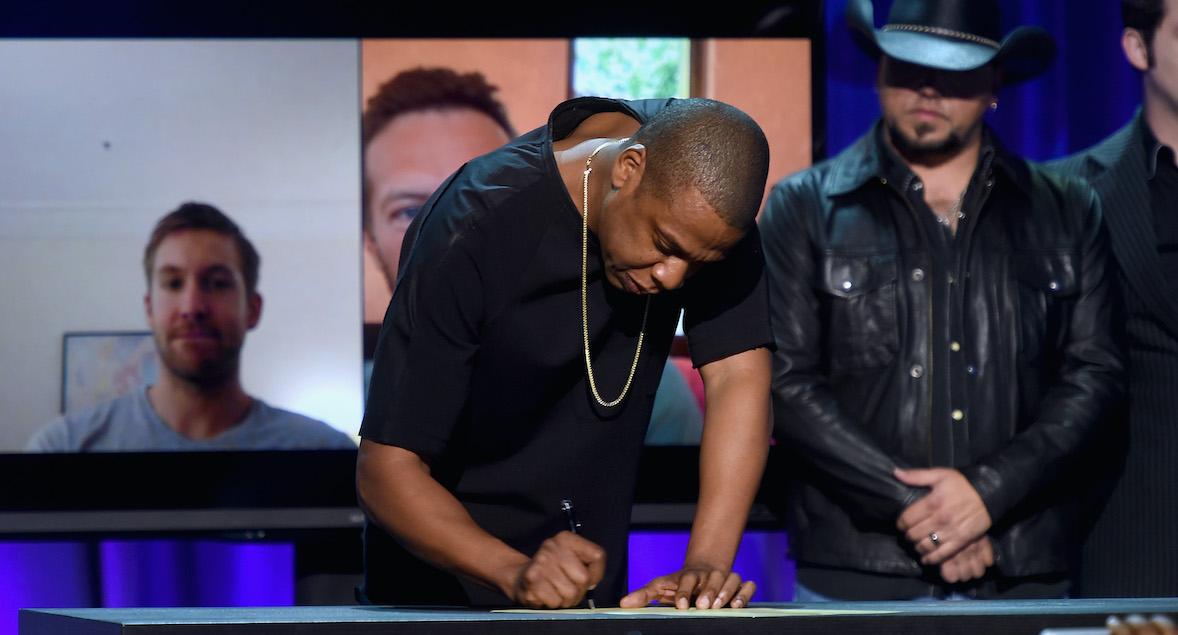 Jay-Z's other business ventures include Roc Nation and a cannabis company.
Forbes outlined some of Jay-Z's business dealings in 2019 as the magazine chronicled the accumulation of his $1 billion fortune. In 1999, for example, the 22-time Grammy winner co-founded the clothing line Rocawear, which he later sold to Iconic Brand Group for $204 million.
Article continues below advertisement
In 2008, he founded the full-service entertainment company Roc Nation through a partnership with Live Nation. And in 2015, he joined wife Beyoncé Knowles, Rihanna, Kanye West, and a dozen other recording artists as the owners of the streaming service Tidal.
Article continues below advertisement
(Tidal is another Jay-Z venture changing hands: Mobile payments company Square announced on Thursday, March 4, that it would pay $297 million to purchase a "significant majority" of the streaming platform, with Jay-Z joining the Square board, according to The New York Times)
In December 2020, the "Empire State of Mind" performer launched a cannabis brand called Monogram.
"Cannabis has been around for thousands of years, yet it is still an industry whose legacy of skilled craftsmanship is often overlooked," he said in a statement at the time, per CNBC. "I created Monogram to give cannabis the respect it deserves by showcasing the tremendous hard work, time, and care that go into crafting a superior smoke. Monogram products are next level when it comes to quality and consistency, and we're just getting started."