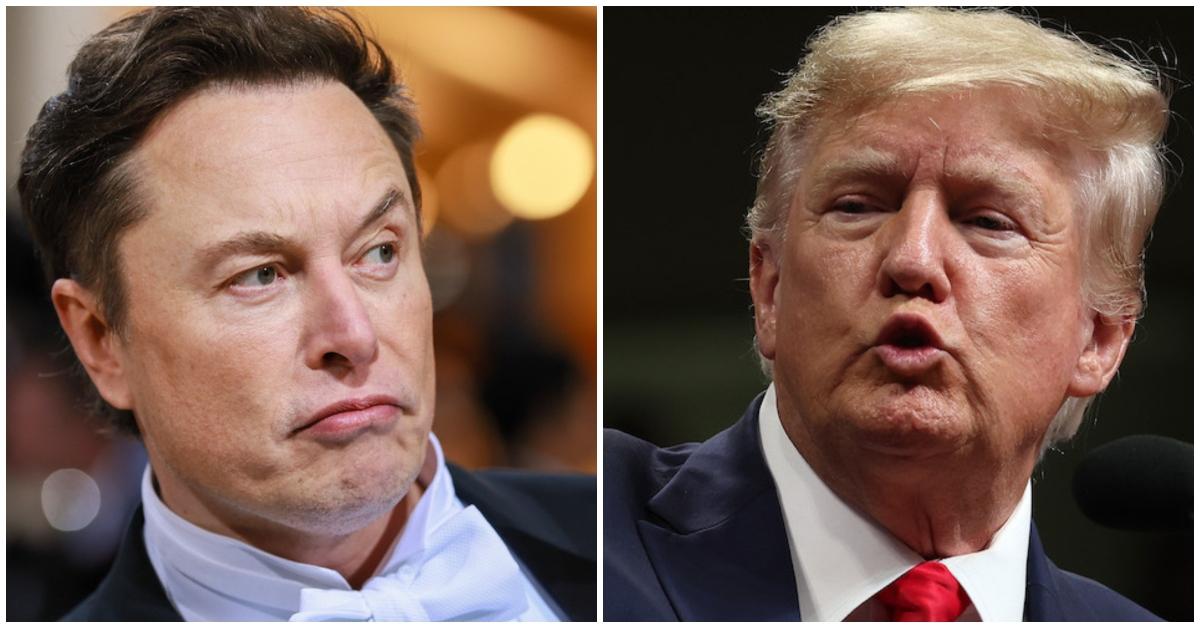 Donald Trump and Elon Musk's Relationship Status: It's Complicated
Former President Donald Trump has complicated relationships with many public figures and his relationship with Elon Musk is no exception. The most recent Trump vs. Musk showdown shows the two are on separate pages in completely different books when it comes to each other.
Article continues below advertisement
Donald Trump and Elon Musk's relationship has always been rocky and has a long history. What is the timeline of the pair's relationship? It started with Trump running for President in 2016.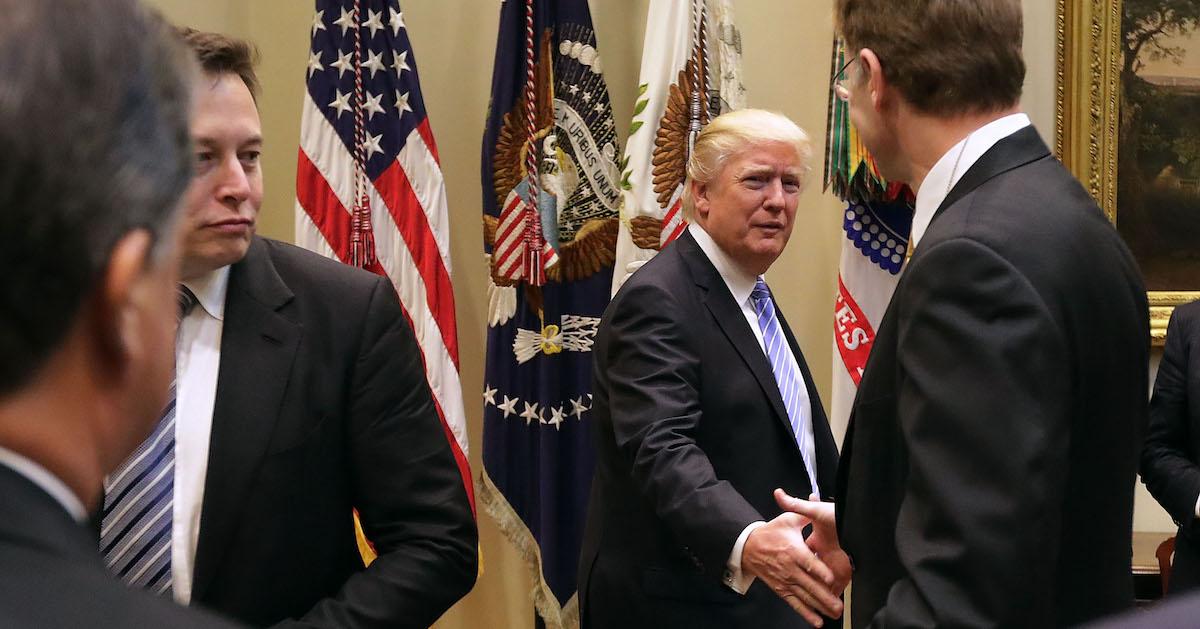 Article continues below advertisement
A brief timeline of Donald Trump and Elon Musk's relationship
In 2016, many people had criticism for Donald Trump and Elon Musk was one of those people. When it became clear that Trump would be the front runner for the GOP, Musk said, "I think a bit strongly that he is probably not the right guy." Musk continued by saying that he believed Trump did not have the type of character that reflects positively on the United States.
Musk, however, soon situated himself next to Trump when he eventually became president. Musk has a track record for being outspoken on world politics, economics, and even climate change. He became a member of one of Trump's advisory councils but soon left after he and Trump failed to see eye-to-eye on the Paris Agreement, which places regulations to reduce global warming. Trump views climate change as a hoax and so he withdrew the U.S. from the agreement.
Article continues below advertisement
In the wake of Trump's decision to withdraw from the agreement, Musk tweeted, "Departing presidential councils... Climate change is real. Leaving Paris is not good for America or the world." This marked a negative pivot in Trump and Musk's relationship. However, they soon warmed up to each to each other again when Musk's Tesla plant in California had to close during spiking COVID-19 trends. They also seemed to get closer when Musk condemned Trump being banned from Twitter.
Trump criticized Musk's Twitter deal and called him a liar
Article continues below advertisement
Musk has decided to terminate the Twitter deal, which Donald Trump feels strongly about. The former president unleashed a slew of attacks on Musk saying that he is "another bullsh*t artist." He seemingly called Musk a liar because at one point Musk claimed he hadn't voted Republican before but Trump says Musk told him that he did vote in his favor.
Article continues below advertisement
Trump and Musk seem to have broken up for good.
Needless to say, that was the final nail in the coffin for Musk and Trump's relationship. Musk put out a tweet where he said Trump should disappear.
"I don't hate the man, but it's time for Trump to hang up his hat and sail into the sunset."
He also doubled down on his endorsement for DeSantis, saying he believes Trump would be too old at the end of his term. According to another tweet Musk put out, if DeSantis runs against Biden, he will likely win.