The Current Betting Odds for the 2025 Presidency Don't Favor Biden or Trump
While Donald Trump has long been the presumptive 2024 Republican nominee, currently some odds trackers favor Florida governor Ron DeSantis.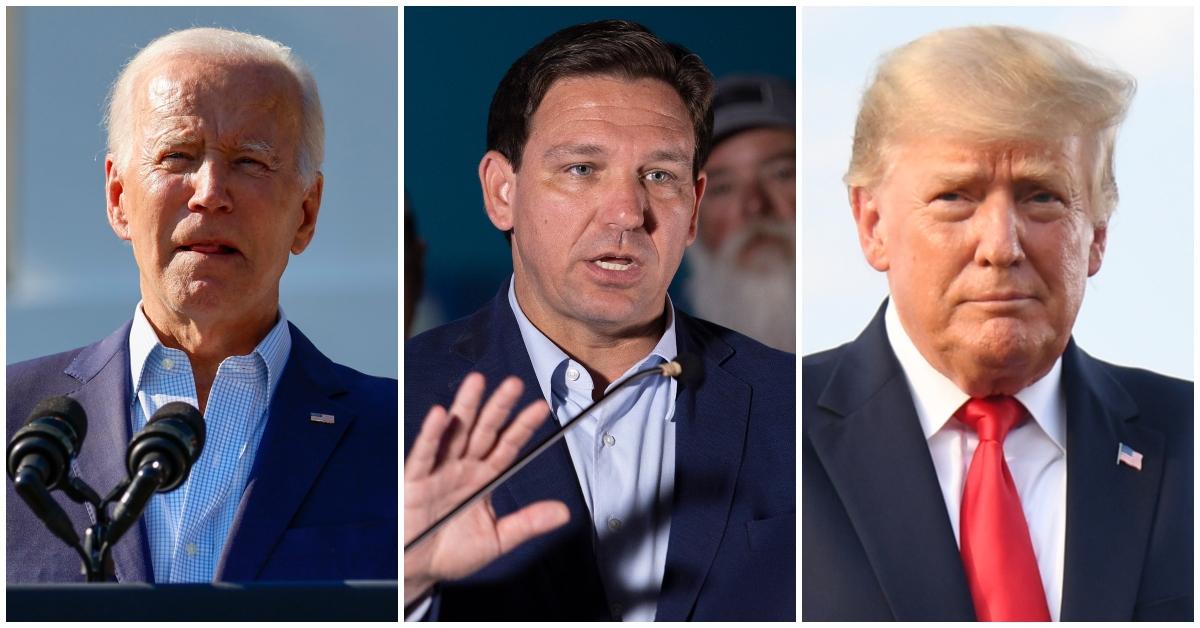 The 2024 election is still more than two years away, but that hasn't stopped speculation about who will top the Republican ticket against Joe Biden. Ever since losing the 2020 election, Donald Trump has remained the likeliest candidate to represent the GOP, but if you follow betting odds, another high-profile Florida politician could be on track to become the presumptive favorite, beating both Trump and Biden.
Article continues below advertisement
Article continues below advertisement
Odds trackers aren't unanimous on the matter, but several bookmakers say Ron DeSantis has the highest odds of becoming president. For example, Empire Stakes says DeSantis stands a 25 percent chance of winning while Trump's odds are at +333, with a 23 percent likelihood of winning. Biden, on the other hand, has a 15.4 percent chance by Empire Stakes' estimates.
Article continues below advertisement
Why the 2024 odds are against Trump and Biden right now:
Trump's chances are most likely being affected by the ongoing Jan. 6 hearings, which haven't painted the former president in a good light. The odds he will be indicted seem to be rising as his approval continues to fall. But polls don't love the current president, either. Inflation, a possible impending recession, and the continued rise of gas prices have Joe Biden's approval rating at 40 percent according to the latest Emerson College poll.
The only good news for Biden in the Emerson poll is that his approval rating is still higher than the other two branches of the federal government, with Congress and the Supreme Court polling even lower.
Article continues below advertisement
Article continues below advertisement
The Emerson poll still favors Trump over any other suggested Republican candidate, with 55 percent saying they would support Trump over other candidates, while 20 percent liked DeSantis. However, current betting odds suggest Trump would face a far more competitive primary.
Odds may favor DeSantis vs. Trump, but he has denied interest in running for 2024.
According to odds aggregator OddsChecker, the current betting odds on DeSantis are 3/1, whereas Trump's are 12/5. Biden is behind both Republicans at 11/2. We'd suggest taking those with several grains of salt since the aggregator's actual odds-on favorite is Ivanka Trump, with 17/10 odds.
Article continues below advertisement
Article continues below advertisement
The Florida governor has denied any intent on running for POTUS and says he is focused on the Sunshine State only. However, fundraising records show DeSantis' coffers hold more than $111 million, far more money than any Florida gubernatorial candidate would ever need to win, especially one with approval ratings approaching 60 percent.
Campaign finance experts tell CNN if DeSantis wanted to, he could convert that election campaign into a fund for federal office if he wanted.
Article continues below advertisement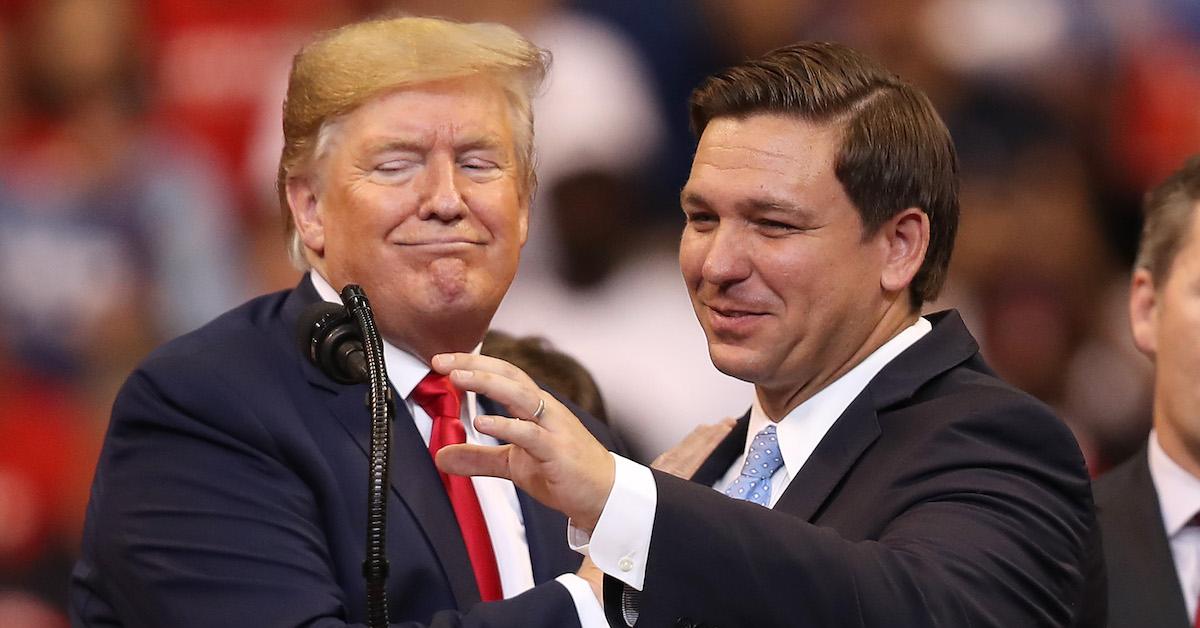 Of course, all this horserace speculation is just that, and most shrewd pundits would point out that a lot can happen between now and November 2024. Also, the election is so far off that neither Biden nor Trump has announced their intention to seek their respective party's nomination. Then again, such trifling details never stopped people from speculating in the past, so why should they stop now?
Some prognosticators have suggested DeSantis might not seek to beat Trump to the top of the ticket but could end up becoming his running mate. While the Jan. 6 hearings may not hurt Trump's shot at another White House run, they certainly make it clear that Mike Pence would never be his running mate again.