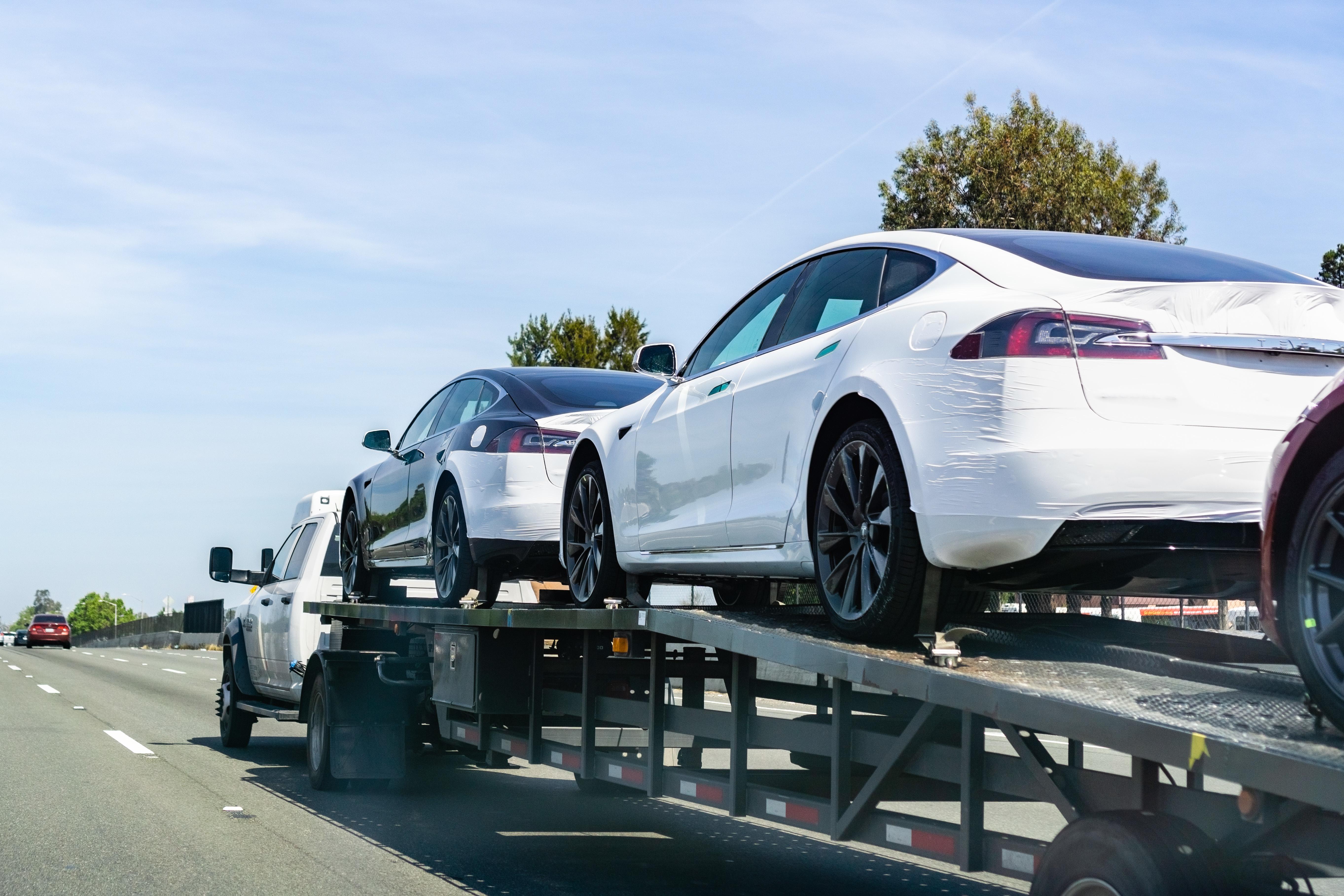 Tesla: Are Analysts' Demand Concerns Justified?
On October 2, Tesla (TSLA) reported its third-quarter deliveries. Tesla's deliveries came in at 97,000, besting the second-quarter record of 95,200.
However, Tesla stock fell about 5% in after-hours trading after reporting its deliveries. This drop occurred because the deliveries still underwhelmed the Wall Street estimates of 98,000 deliveries. This miss became even more significant, given the fact that last week's leaked email from Tesla CEO Elon Musk set the market expectations even higher at around 100,000.
Article continues below advertisement
Legacy automakers' deliveries
The legacy automakers also released their delivery reports this week. Ford (F) reported a decline of 4.9% YoY. Fiat Chrysler (FCAU) and General Motors (GM) reported respective YoY increases of 0.1% and 6.3%.
While FCAU exceeded market estimates, GM fell short of analysts' expectations of 7.8% YoY growth.
JMP Securities downgrades TSLA on demand concerns
This slight miss in deliveries by Tesla is seen by some Wall Street analysts as a part of a bigger concern. As reported by CNBC yesterday, JMP Securities downgraded TSLA from "market outperform" to "market perform."
JMP analyst Joseph Osha said, "The delivery data show low single-digit sequential unit growth, and we know of no operational issues that could have prevented TSLA from delivering more vehicles if demand were available."
In our view, the analyst is taking this miss as a sign that the company might be going through demand problems. In contrast, the company usually encounters delivery issues at the end of each quarter.
Article continues below advertisement
Demand for Tesla cars remain strong
To look at the broader picture, investors might want to dive into Tesla's demand from various regions. Tesla's Model 3 was the third-best-selling car in the United Kingdom in August. Its Europe sales have also remained strong. Moreover, the new markets of Australia and New Zealand also seem to be generating good initial traction.
As we highlighted in How Tesla Plans to Lead in the EV Race in China, Tesla's China sales have also been surging. This is despite the fact that the overall EV sales in China are dropping amid the slowdown and the end of the road for the related subsidies.
Nio (NIO), China's so-called Tesla-killer, is also reeling from this slowdown along with several company-specific issues. Its stock has lost almost 75% of its value year-to-date.
Strong demand backlog for Tesla
Tesla's critics doubted that Tesla would be able to surpass the delivery number it achieved in Q2. This is because they were hinging this success on the tax credit reduction for Tesla cars, which was to begin on July 1. However, now that the company has successfully created another record, critics are focusing on the weak demand narrative.
We believe this logic seems to hold little water, as Tesla's backlog remains strong. In its Q3 2019 deliveries report, Tesla noted, "We achieved record net orders in Q3 and are entering Q4 with an increase in our order backlog. As was also the case in Q2, nearly all of our Model 3 orders were received from customers who did not previously hold a reservation."
Article continues below advertisement
J.P. Morgan's warning on TSLA
J.P. Morgan is also less bullish on Tesla's delivery target. As reported by CNBC, JPM analyst Ryan Brinkman said, "[Tesla has a] lofty valuation coupled with high investor expectations, high execution risk, and the potential for a pending cut to full year delivery guidance at the time of 3Q earnings."
Bernstein and Macquarie don't see demand problems for Tesla
However, not all analysts buy the JMP Securities' demand narrative. As reported by CNBC, Bernstein's Toni Sacconaghi also points to Tesla's strong order backlog to dismiss the demand as a warning sign argument. Sacconaghi's concern is more geared toward the company's margins.
In Tesla's Profitability, Not Demand, Could Be a Problem, we noted that due to the sales mix geared toward the lower-margin Model 3, the company might have margin issues until the launch of its Model Y or China Gigafactory.
Article continues below advertisement
Macquarie analyst Maynard Um also dismissed the miss as being "immaterial," according to the Mercury News. Um said, "Demand has, in our view, been buoyant, which we believe is being helped by increasing word of mouth and awareness in the U.S., (cars with) right hand drive in Europe, and less of a drop off in China than feared."
Tesla's internal versus external targets
So, not everybody is forgiving of Tesla's miss with respect to its internal target of 100,000. However, critics should understand that Tesla always has internal as well as external targets. Internal targets are usually stretch targets. Stretch targets are decided at a level intended to motivate employees to achieve external targets easily and surpass them if possible.
In our view, Musk could also take this as a lesson to be more circumspect about guarding his internal emails, which can otherwise be construed as guidance by the markets.