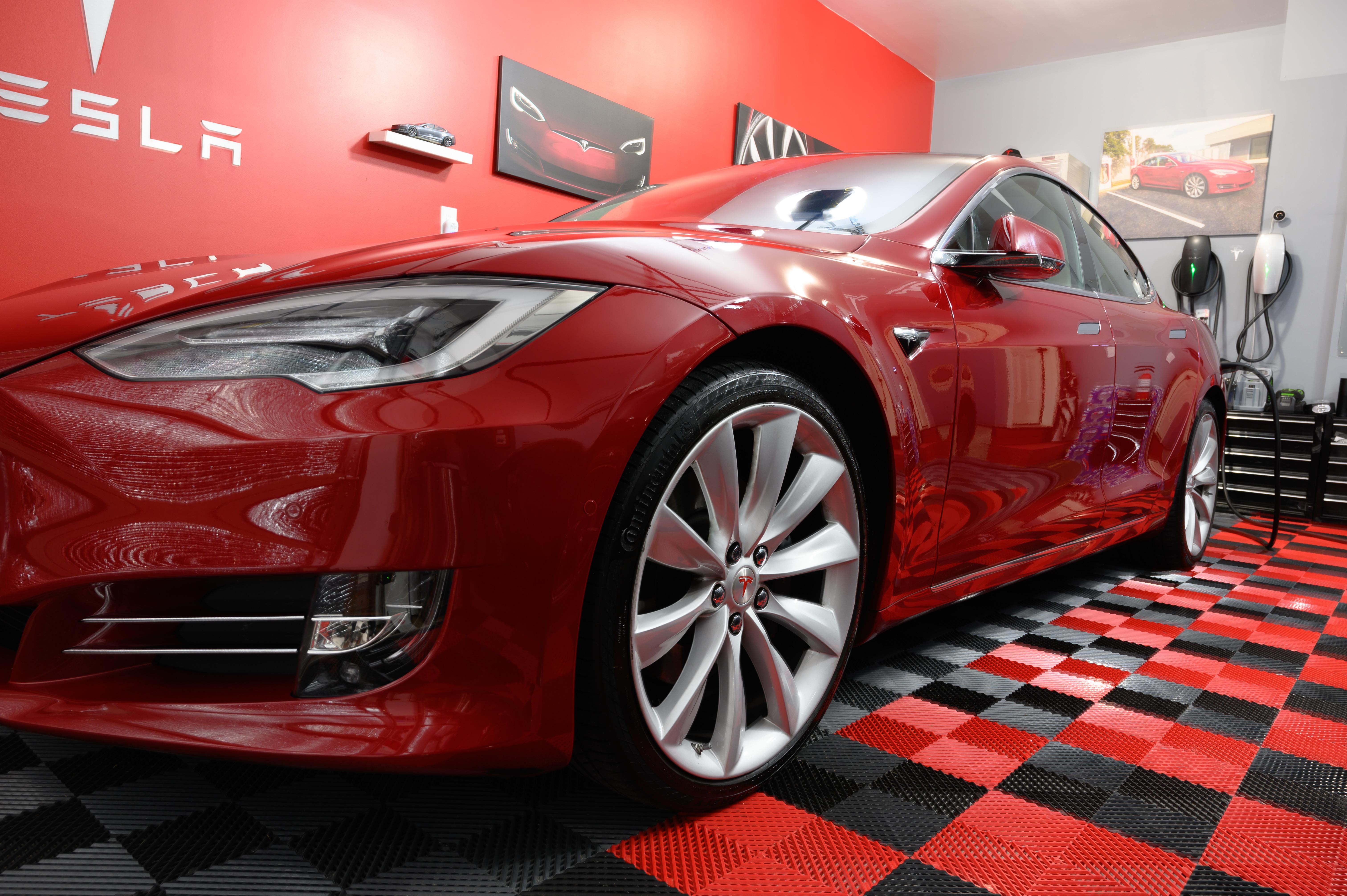 How Tesla Plans to Lead in the EV Race in China
Tesla (TSLA) is heavily banking on its China Gigafactory to provide it with a solid footing in the country. The rollout of its domestic-made Model 3 is likely to drive its volumes in the country.
Even ahead of the rollout of the China-made Model 3, its sales are surging in the country. Piper Jaffray reported a three-digit sales increase in Tesla deliveries in China during the third quarter compared to the same period a year ago.
China Renaissance initiated on Tesla stock with a "buy" rating and a target price of $324. The company is positive on Tesla's prospects in the Chinese EV (electric vehicle) market due to its China Gigafactory and demand for its models in the country.
Article continues below advertisement
Tesla sales surging in China
Citing Piper Jaffray, CNBC reported on September 26 that Tesla's China deliveries were up more than 175% in the third quarter compared to the same quarter last year. Analyst Alexander Potter said, "Tesla's deliveries to real, actual people are still rising at a triple-digit pace, despite being hamstrung by import duties, a flagging auto market, and a historical inability to tap EV subsidies." Tesla's Model 3 is the main driver behind this surge in deliveries in China, as Model S and Model X sales have declined during the same period.
Model 3 driving Tesla's sales in China
This situation, however, isn't unique to China. Apart from creating its own niche market, the Model 3 has cannibalized some of the sales of its more premium Model S and Model X. Even in Europe, Model 3 sales are ramping up while Model S and Model X sales are slumping.
Article continues below advertisement
China sales rise despite softness in Chinese EV market
However, the surge in Tesla deliveries despite the overall softness in the Chinese EV market is noteworthy. China's EV sales dropped for two straight months in July and August. The drop was mainly the result of the rollback of subsidies on EVs by the Chinese government. Most domestic Chinese EV names are reeling from this slowdown.
Once called China's Tesla killer, NIO (NIO) is down nearly 72% year-to-date. Apart from company-specific factors, the slowdown in EV sales is severely hurting the company. Read NIO Battles for Survival, Not Profitability for more info. BYD (BYDDF), China's largest EV maker, also reported a second straight month of falling sales in August due to the rollback of subsidies.
China's EV subsidy rollback is actually a positive
Investors should note that China-based EV makers were previously eligible for state subsidies on NEVs (new energy vehicle), which are now phasing out. These subsidies, however, were never available to outside automakers, including Tesla. Therefore, if anything, the elimination of these subsidies has leveled the playing field for Tesla vis-à-vis its local competitors. In fact, Tesla CEO Elon Musk tweeted in June, "Only cars made in China are eligible for these subsidies. Tesla has never had access to them."
This leveling of the playing field in China is also seeing an aggressive push from other foreign makers in the country's EV market. Toyota Motor (TM) and Volkswagen (VLKAF), for example, are making increased efforts to gain market share in the largest EV market in the world.
Article continues below advertisement
China's love for Tesla's used cars
The love for Tesla cars in China is also evident from the sales value of its used cars in China. On September 18, citing a Chinese automobile industry group, Quartz reported that Tesla's residual value after one year of use was the highest in the Chinese EV market. This distinguishing factor is important for an automaker, as consumers are likely to go for vehicles in the firsthand market that hold their value after years of use. Therefore, the higher resale value of Tesla cars could position them as a valuable brand in the overcrowded Chinese EV market.
Push in China through China's Gigafactory 3
Apart from the already positive momentum surrounding Tesla's sales in China, it's likely going to get a major push with the start of its China Gigafactory 3 in the fourth quarter. With this factory, the company will be able to reduce the costs for its Model 3 cars compared to the same cars produced in the US. The automaker will also be able to avoid a large portion of tariffs and tariff-related uncertainty with this facility. Due to its domestic investment, Tesla has already received concessions from the Chinese government in the form of a 10% purchase tax exemption, which is usually reserved for domestic companies.
According to the Chinese media, Tesla has already rolled out its first Model 3 from the factory. The factory is on schedule to start mass production on October 14.
The rollout will help Tesla compete more effectively in the domestic market. Read Tesla Gigafactory 3: A Step Closer to Model 3 Production for more on the progress of the Gigafactory.
Article continues below advertisement
China Renaissance initiated on Tesla with a "buy"
Tesla got more good news when Chinese investment bank China Renaissance initiated coverage on it on September 26 with a "buy" rating and a target price of $324. This target price implies a potential upside of nearly 34% from its last closing price. As reported by Seeking Alpha on September 26, China Renaissance said, "We think Tesla is immune since it has never enjoyed any China government subsidies. We are positive on Tesla's outlook in China and expect its exemption from 10% car purchase tax from Aug 30, 2019 and commencement of local production this year to drive Tesla's China deliveries from 13,000 units in 2018E (5% of its global deliveries) to 135,000 units in 2021E (24%)."
Analysts see Gigafactory 3 as a positive for Tesla in China
China Renaissance also sees Tesla's China Gigafactory 3 as the potential difference-maker for its fortunes in China. As reported by CNBC, Baird analyst Ben Kallo is also positive on Tesla's Gigafactory 3 prospects. He said, "We think TSLA has been able to leverage lessons learned at Fremont and Gigafactory 1 to optimize the ramp of G3 in Shanghai; it took only ~9 months to construct, ahead of guidance."
The analyst also thinks that Tesla should be able to avoid the negative effects of the ongoing trade war due to the manufacturing of both vehicles and battery packs at the Gigafactory 3.
Tesla's stock performance and catalysts going forward
Meanwhile, Tesla stock has fallen 27% year-to-date. The S&P 500 (SPY) and the Nasdaq (QQQ) have returned 18.2% and 21.2%, respectively, in the same period, outperforming Tesla stock. The automaker's profitability concerns are making investors nervous. However, there seem to be quite a few positive catalysts on the horizon for the stock.
On September 26, a leaked email from Musk, seen by Electrek, claimed that the CEO thinks Tesla has "a shot" at delivering 100,000 cars in the third quarter. This figure would top its previous record of 95,200 vehicle deliveries in the second quarter.
Additionally, Tesla released its V10 software update to US full self-driving owners last week. This update had been long-awaited by customers and could help cement Tesla's place as a pioneer in the EV space. Read more in Tesla V10: Do Other Cars Feel Like 'Owning a Horse?'