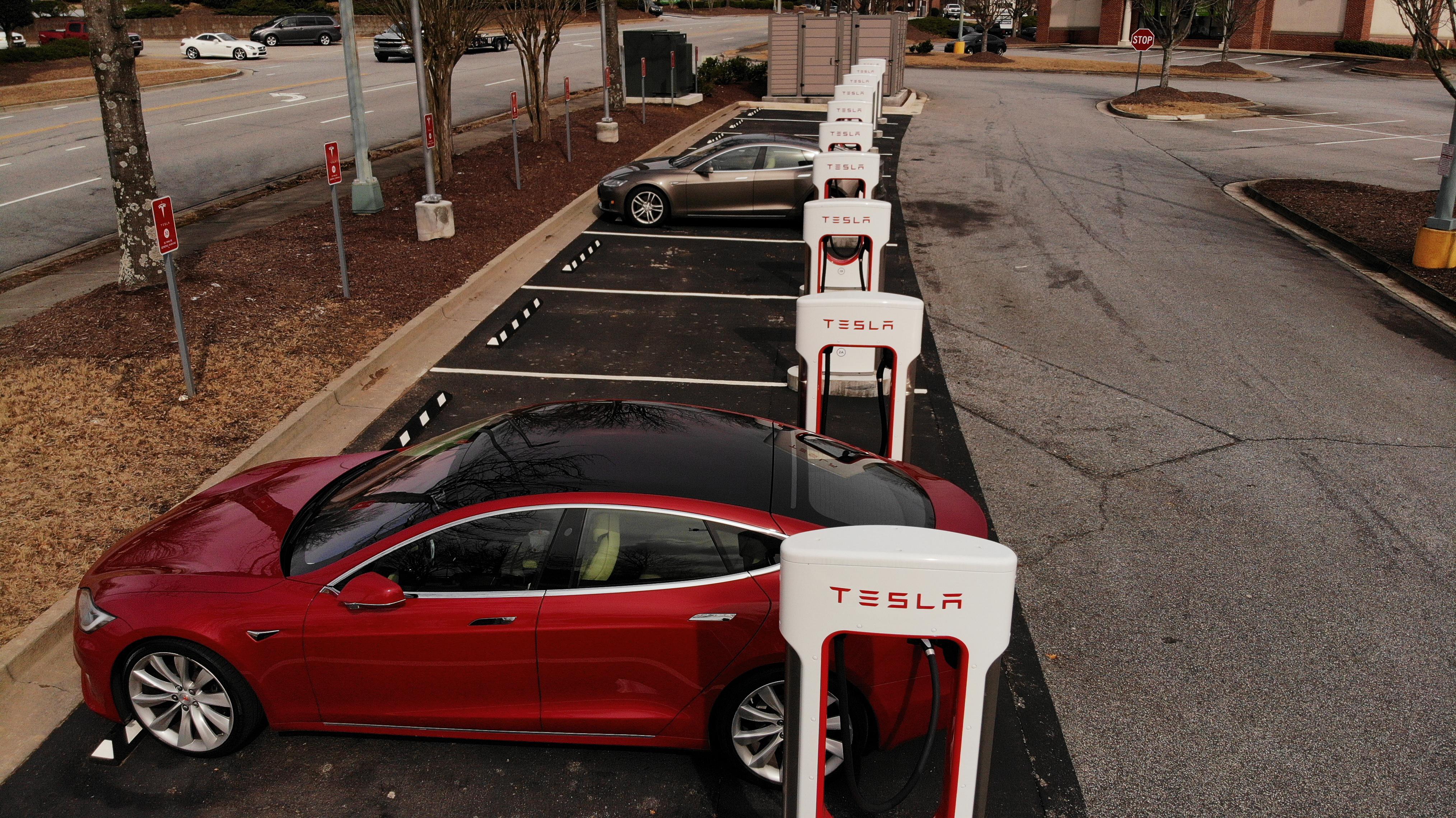 Could Tesla Eventually 'Amazon' Gasoline Carmakers?
Tesla delivered a record number of cars in the third quarter. Electric vehicle enthusiasts believe that electric vehicles will eventually phase out internal combustion engine cars. However, there's a wide array of estimates on the pace of vehicle electrification.
While Tesla cars are synonymous with electric vehicles, other automakers have also scaled up their vehicle electrification plans.
Can gasoline carmakers really be Amazoned by Tesla, or is this a far-fetched dream? Let's take a look.
Article continues below advertisement
Gasoline carmakers and Tesla
The idea of being "Amazoned" is a dreaded concept for leading corporate executives. Simply put, even the prospect of Amazon (AMZN) getting into a business sends the stock prices of companies in that business tumbling. This year alone, there's the example of Ulta Beauty and Sally Beauty. Both these stocks tanked after Amazon announced that it was getting into beauty products used by professionals. Earlier, we talked about whether Tesla can achieve the scale of a company such as Amazon or Apple (APPL). So what about other legacy automakers?
Electric car industry
To be sure, global electric car sales have increased significantly over the last couple of years. Tesla's deliveries have also increased at a brisk pace led by its Model 3. The company delivered a record number of cars in the second and third quarters of 2019. With that said, the road ahead doesn't look all that smooth for EVs (electric vehicle). China is the world's largest automotive market. However, the country's NEV (new energy vehicle) sales have fallen on a yearly basis for three consecutive months. NEVs include both PHEVs (plug-in hybrid vehicle) and BEVs (battery electric vehicle). The decline that began in July intensified in August. China's September NEV sales fell a whopping 34.2% year-over-year.
Article continues below advertisement
Will gasoline cars be Amazoned?
So will gasoline vehicles be Amazoned by Tesla? In my view, we need to look at this from two perspectives. Firstly, can EVs really kill gasoline cars? Or as Tesla's CEO Elon Musk puts it, can gasoline cars be reduced to "steam engines" good enough for a museum? Secondly, we need to think about which companies would benefit most if EVs took over the automotive market. To be sure, while Tesla cars are synonymous with electric cars, other automakers, including Ford (F) and General Motors (GM), are also betting on vehicle electrification.
How soon could EVs take over?
Different researchers have different answers to the question of when EVs will become more common than gasoline vehicles. Earlier this year, an Australia-based futurist predicted that by 2026, all cars sold globally would be electric. Now, that may be a too aggressive a timeline for even hardcore EV enthusiasts. It's worth noting that given their higher price tags compared to comparable ICE (internal combustion engine) vehicles, EVs rely heavily on government subsidies. Incidentally, the fall in China's NEV sales coincides with the lowering of subsidies.
For EVs to really take over ICE cars, we'd need one of three things to happen:
Article continues below advertisement
Governments would have to provide generous handouts to EVs or put restrictions or some kind of punitive tax on ICE cars.
EVs would have to achieve some sort of price parity with ICE cars through technological advancements.
Gasoline prices would have to spike to a point where there was demand pull from prospective car buyers.
In my view, the most realistic of these options is parity through technological advancements. With that said, in the absence of price parity, EVs might not be able to match the scale of ICE cars.
Could Tesla be the one?
So can gasoline carmakers really be Amazoned by Tesla? Established automakers aren't as slow in sensing the market's mood—unlike brick-and-mortar stores, many of which failed to survive Amazon's onslaught. With that said, Tesla's value proposition is perceived to be better than those of other EVs. Tesla offers a nice mix of hardware (that includes batteries), software, and charging network.
It's a fair argument that the company's service support is not as widespread as established automakers. However, if we consider the appeal of its brand, Tesla becomes an aspirational EV for many. In my view, many of Elon Musk's roughly 29 million Twitter followers are potential buyers of Tesla cars. That's a fairly big number for a company that expects to sell 400,000 cars this year based on the top end of its guidance.
The EV race is heating up. Both Volvo and Volkswagen have launched potential rivals to Tesla's best-selling Model 3. Ford and General Motors are also catching up on vehicle electrification.
The final word
Tesla bears often point to deep-pocketed legacy automakers. There's little denying that established automakers have ample resources to succeed in the EV industry. This includes the financial resources as well as deeply entrenched dealerships. Many brands have a loyal consumer following as well. In my view, it's an even match between established automakers and Tesla. However, as things stand today, legacy automakers aren't likely to get Amazoned by Tesla.
Another pertinent question here would be what ICE carmakers can do take Tesla on. We'll discuss this in detail another day. In the meantime, check out Will ICE Carmakers 'Copy' Tesla to Be Successful? to analyze whether some reverse engineering would help.
Mohit Oberoi, CFA, currently holds no position in TSLA, F, GM, or AMZN.