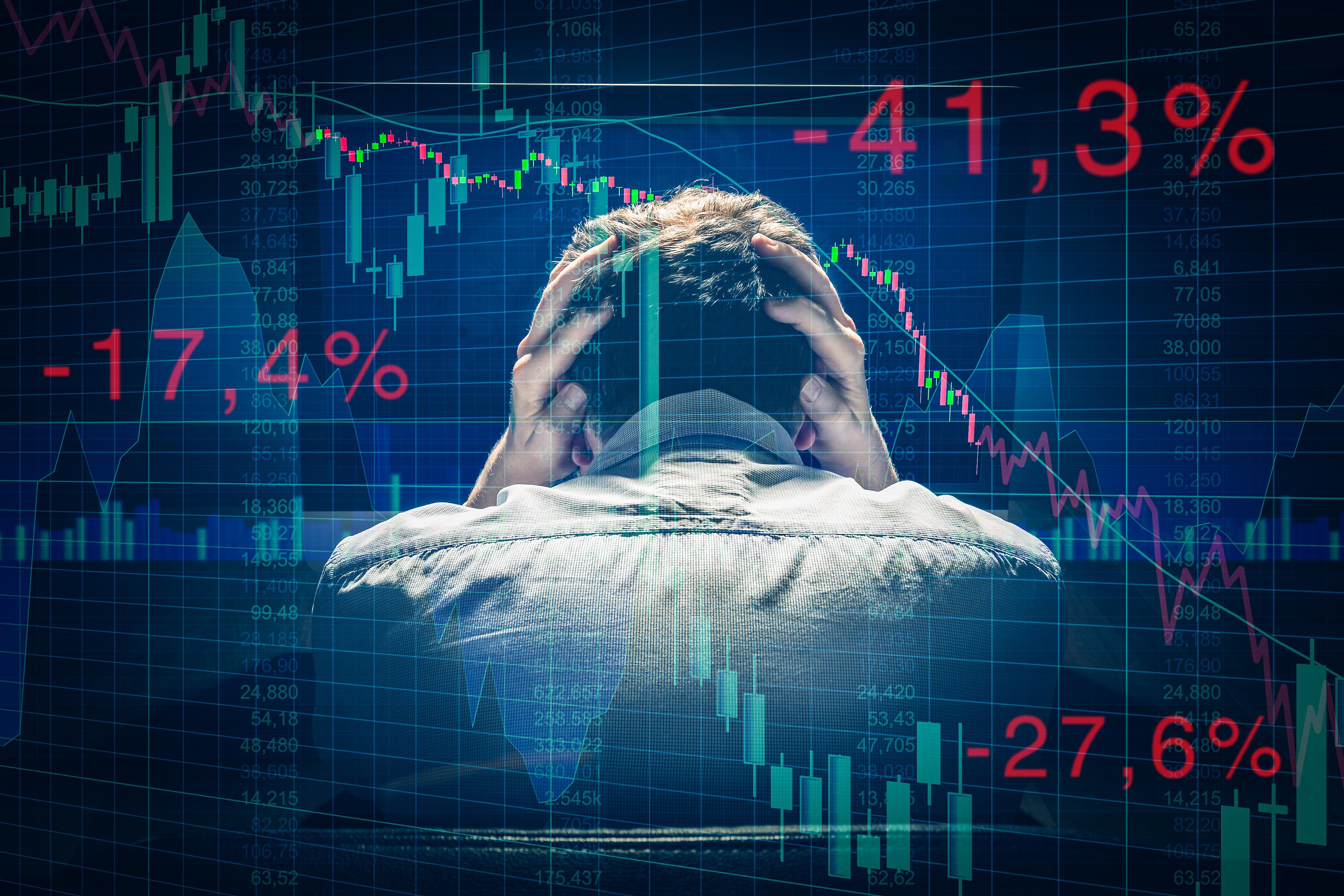 A November Stock Market Crash? Think Guns N' Roses
After watching yesterday's stock market crash, I tuned in to some of my favorite songs to get over the anxiety. Guns N' Roses' "November Rain" is one of them. While listening to it for the millionth time, I couldn't stop myself from relating it to the stock market crash.
The lyrics from the song about nothing lasting seem to be straight from investors' minds!
Tuesday's ISM manufacturing PMI data seems to have made investors aware of the harsh economic reality. Also, unofficial job numbers produced by ADP-Moody's showed a slowdown in job creation in the US. The official numbers are scheduled to be released tomorrow. The S&P500 dropped 1.8% yesterday while Dow Jones fell 1.9%. Additionally, major European indexes saw a deep fall yesterday on Brexit worries and manufacturing data. All major Asian indexes were in the red today at 1:25 AM ET with Japan's Nikkei leading the fall with a 2% loss at that time.
Article continues below advertisement
Article continues below advertisement
Why is a market meltdown due?
With the US economy in its longest economic expansion, the stock market is a bit stretched right now. At 3.7%, the unemployment rate is near an all-time low. However, job creation has slowed down considerably so far in 2019. In the last eight months, the US economy created 158k jobs per month on average compared to 223k jobs per month on average in the same period last year. In spite of the low unemployment, inflation just doesn't seem to be in the mood to rise. At 1.6% in July, the PCE inflation was well below the Fed's target of 2%.
Article continues below advertisement
Despite yesterday's small stock market crash, the S&P500 index was at a price-to-earnings multiple of 21.5x compared to the long-term average of 15.8x. With economic growth slowing, it will get harder for stocks to justify the valuation premium. Late-stage growth cycle, low inflation, fall in consumer confidence, and bloated equities are a perfect recipe for the next stock market crash.
Trade war worries for Apple
President Trump has blamed the Fed for manufacturers' woes in the stock market. However, most of them are a result of the US-China trade war that the president started. While the president hopes to bring back factories and jobs back to the US, it's not happening.
Apple (AAPL), which is at the center of the trade war, is looking to shift 15- 30% of iPhone production outside of China to boost itself in the stock market. This is because cellphone and laptop tariffs are scheduled to come into effect in December. Apple has tried to make its products in the US without much success. Apple has already started selling locally made iPhones in India.
Article continues below advertisement
Article continues below advertisement
Google and Samsung exit China, and Tesla goes in
Google (GOOG)(GOOGL), which rivals Apple's iOS with its Android operating system, is moving the production of its flagship Pixel smartphones to Vietnam. Also, Samsung announced the end of mobile phone manufacturing operations in China. Yesterday's stock market crash made Apple lose 2.5%, falling below a trillion-dollar valuation. And Google shares closed 2.4% lower yesterday.
Tesla (TSLA) is following a different approach to making inroads into China, the world's largest electric vehicle market. Additionally, Tesla is building a factory in China to produce Model 3 locally. Tesla expects to save costs and escape the trade war partially by doing this. China's 25% tariffs on American cars are scheduled to come into effect in December. However, the stock lost 0.64% yesterday, outperforming the broader market.
Can the Fed prevent the stock market crash?
The Fed cut interest rates by 25 basis points each in its last two meetings. So far, the Fed has maintained a measured approach towards monetary policy in spite of President Trump's demands for big rate cuts. However, the Fed may have to break its patience if tomorrow's job numbers and other economic indicators in October point to gloom.
The Fed is expected to meet on October 29-30. A bigger-than-expected rate cut could avoid an immediate stock market crash. However, it may cause a bubble in equities fueled by cheap money and lower bond yields. A further restraint by the Fed may disappoint the markets, which may lead to a stock market meltdown in November.
Article continues below advertisement
The stock market crash in November?
While weakness in tomorrow's job numbers could well start a stock market crash, even if the numbers are okay, a market meltdown could happen in November.
First, the Fed's rate decision is coming out on October 30 at around 2 pm ET. So far, the Fed has indicated that there may be no further rate cuts for the remainder of 2019. However, markets are still expecting to ease. If the Fed fails to do so, we may see a selloff well into November.
Second, any negative news on the trade war front could impact the markets. The negotiating teams of the US and China are meeting next week in Washington. However, no deal is expected yet.
Third, the ongoing impeachment drama could weigh in on stock markets in November, leading to a stock market crash.
Article continues below advertisement
Q3 could predict the next stock market crash
However, the most important variable here is the Q3 earnings. According to FactSet, S&P500 (SPY) earnings are expected to fall by 3.7% in Q3. Any further negative surprise on the earnings front could lead to the stock market crash in November. Out of 113 S&P500 companies that have issued EPS guidance for Q3, 82 expect it to fall. The semiconductors sector, which is heavily affected by the trade war, is expected to show a 30% decline in earnings.
Last week, Micron (MU) released its Q4 earnings. Micron reported a substantial fall in EPS to $0.56 in Q4, ending in August, from $3.53 in the corresponding period last year. Micron stock lost 11% on September 27 on the earnings news. A crash in November may prompt investors to sing along to "November Rain."