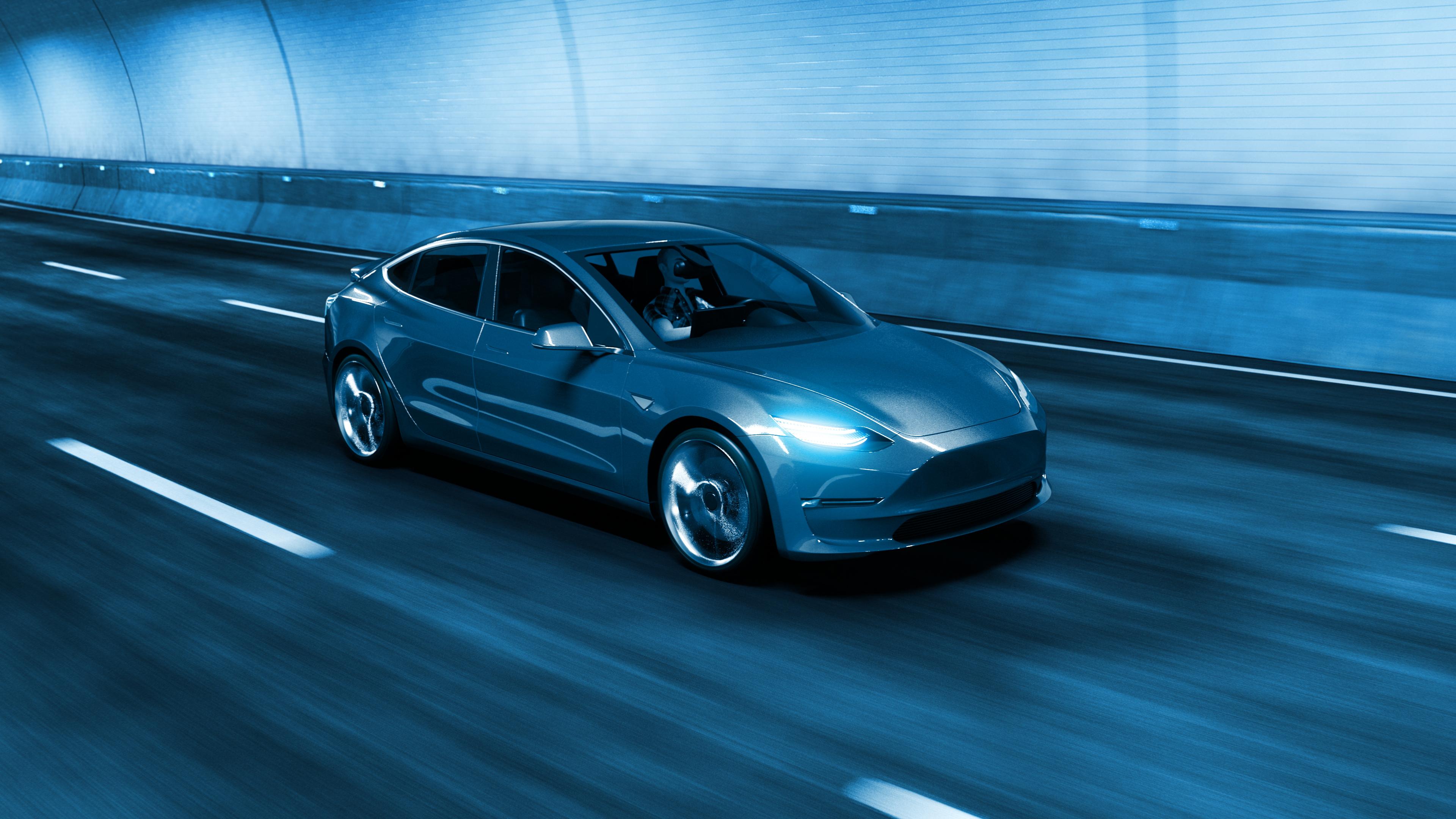 Should Tesla See Volkswagen's ID.3 as a Threat?
Volkswagen unveiled its all-electric ID.3 at the Frankfurt auto show. The model's name is conspicuously similar to the Tesla Model 3. Both the ID.3 and Model 3 are positioned as budget and entry-level electric cars.
Analysts often label several new electric vehicles as potential "Tesla-killers." Most fail to live up to these expectations, but the ID.3 could be a worthy rival to the Model 3.
Article continues below advertisement
Article continues below advertisement
Tesla and Volkswagen ID.3
Yesterday, Volkswagen unveiled its budget ID.3 electric car at the Frankfurt auto show. The company has increased its focus on electric cars and has launched several electric vehicles under different brands. Volkswagen Group already has models such as the Audi e-tron. Last month, it unveiled the Porsche Taycan. However, both the Audi e-tron and Taycan are positioned at higher price points. Observers see the Taycan as a competitor to Tesla's (TSLA) Model S. However, the Taycan's pricing is a lot higher than that of the Tesla Model S.
Tesla Model 3
Another aspect to consider here would be that the Models S and X are no longer Tesla's primary models. Cumulative Model S and X sales have gradually fallen. Instead, the Model 3 and the upcoming Model Y are the company's key drivers. The Model 3 is Tesla's mass-market electric vehicle and accounts for the bulk of its current shipments. So, to really be a "Tesla-killer," an electric vehicle should ideally take on the Model 3.
Article continues below advertisement
Previously, some saw the Chevrolet Bolt as a competitor to the Model 3. However, its sales never really took off. Now, General Motors (GM) is coming out with the Chevrolet Bolt 2020 with a slightly higher range. Its previous range wasn't terrible—it just wasn't able to impress potential buyers despite having a much lower price than the Model 3.
Could the Volkswagen ID.3 be the one?
Now, the Volkswagen ID.3 could be pitched as a competitor to Tesla's Model 3. The use of a "3" in the model name is likely not a coincidence. With that said, however, Volkswagen hasn't launched the ID.3 in the US.
Volkswagen has fully sold the 30,000 limited edition versions of its ID.3 vehicles. While Tesla bulls might scoff at that figure, that's all Volkswagen had on offer. Comparing Model 3 preorders with ID.3 limited edition preorders is a fallacy at best. Now, the question is whether the ID.3 can emerge as a serious competitor to the Model 3. Let's discuss this in perspective.
Article continues below advertisement
Article continues below advertisement
Price and range
From a pricing perspective, Volkswagen plans to keep the car's entry-level price at around $33,000 after tax in Germany. That's less than what a Model 3 would cost. According to Volkswagen, the base model will have a range of 205 miles. Volkswagen will also offer two more variants with ranges of 261 miles and 342 miles, respectively. So, from a pricing and range perspective, the ID.3 looks to offer good competition to the Model 3. But Tesla cars are known for their style and performance. It will likely take more than price and a small range differential to lure a potential Tesla buyer.
Can the ID.3 succeed?
Volkswagen is a strong brand in Europe and China. Both these regions are Tesla's major markets outside the US. From that angle, the ID.3 looks correctly placed.
According to Cleantechnica, "The hot new Volkswagen ID.3 is a genuinely competitive, compelling electric offering." It adds, "The ID.3 interior is fairly high tech and looks like it has a semi-premium quality to it."
In all, the ID.3 could give Tesla some healthy competition in international markets.