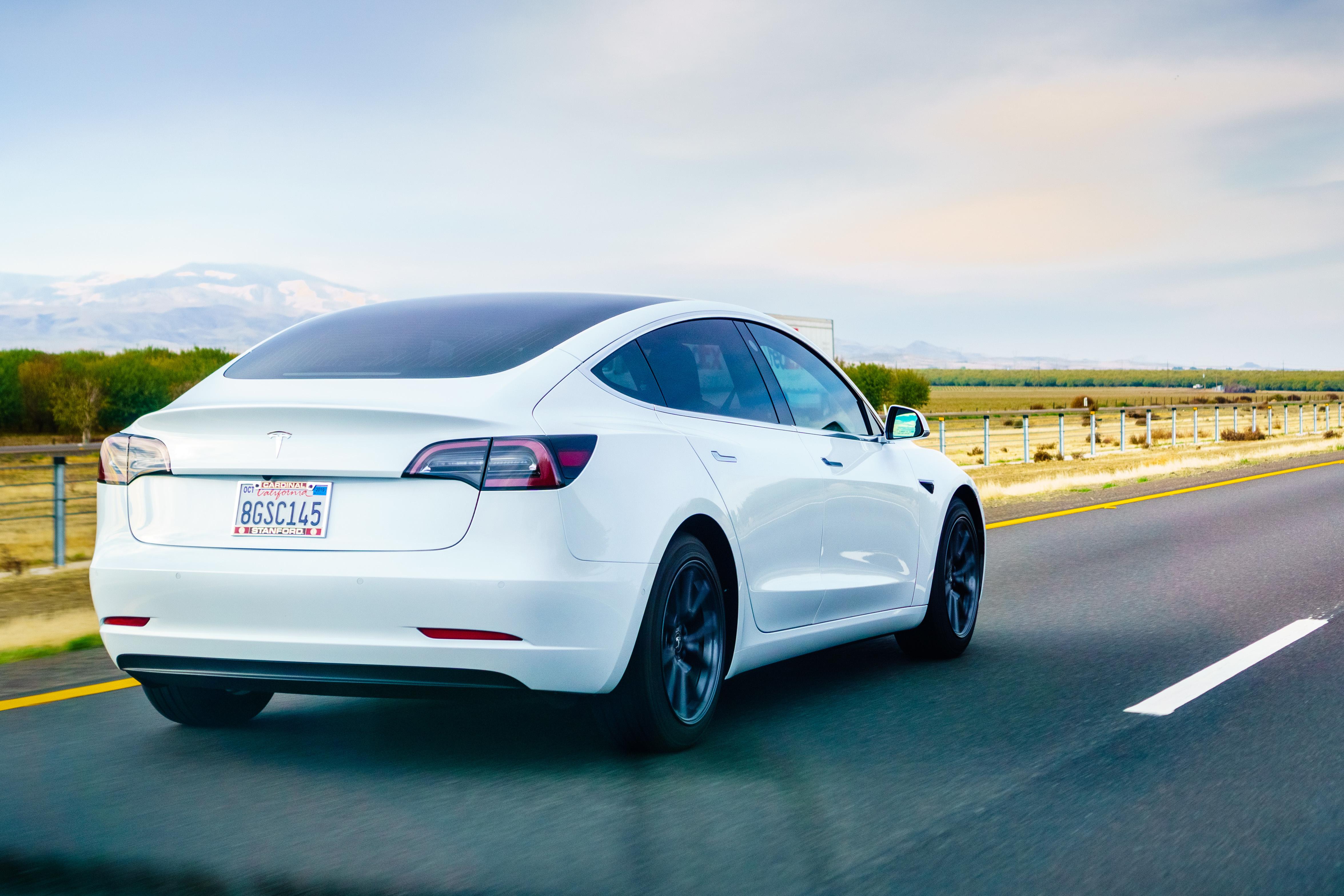 Are 'Tesla-Killers' Free Advertising for Tesla?
There have been several EV (electric vehicle) launches this year, with some being dubbed "Tesla-killers."
Last week, Porsche unveiled its Taycan. While the model has attracted a lot of attention, it may also be providing a form of free advertisement for Tesla.
General Motors' Chevy Bolt 2020 will reportedly have a higher range than Tesla's Model 3.
Established automakers have increased their focus on EVs. Last week, Porsche launched the Taycan, which reportedly has 30,000 pre-orders. Furthermore, Volkswagen has also fully sold the 30,000 units of its limited-edition ID.3. And General Motors (GM) announced last month that the Chevy Bolt 2020 would have a range of 259 miles, which is slightly higher than the Tesla (TSLA) Model 3 base model's standard range. However, it's worth noting that sales of Chevy Bolt's previous versions haven't been remarkable.
The movement toward EVs isn't surprising. TSLA has forced automakers to rethink their business plans, and consumers are shifting toward EVs. However, EVs might not be profitable for automakers, as demonstrated by Tesla. The company's frustrating losses have provided fodder to bears.
Article continues below advertisement
Article continues below advertisement
How other EV launches help Tesla
There's little denying that TSLA has established itself as a gold standard in the EV segment. In our view, every new EV launch by its peers is an advertisement for Tesla. Let's look at why.
Porsche unveiled the Taycan with much fanfare. However, even before the official unveiling, observers started comparing the Taycan with Tesla's Model S, from price to range and performance. Therefore, in a way, the launch acted as a marketing campaign for Tesla. Similarly, when Ford released its F-150 all-electric prototype video in July, comparisons were drawn to TSLA's upcoming pick-up truck.
The consensus is that the Taycan doesn't really compete with the Tesla Model S due to its higher price and lower range. Not many consumers other than Porsche fans seem willing to shell that much extra money for a few benefits on some performance metrics.
Tesla adds a bit of spice, gets free advertising
In case the Porsche Taycan unveiling wasn't enough of an advertisement, Tesla jumped into the ring. Tesla CEO Elon Musk teased the carmaker, tweeting, "Um @Porsche, this word Turbo does not mean what you think it does." He also challenged the Taycan to a race at Germany's Nürburgring track, though he hasn't yet booked the track. While Musk mocking gasoline cars is nothing new, this is the first time he's specifically targeted a new EV. And he also may have scored some advertising without spending a nickel.
Volkswagen's ID.3 has provided Tesla's Model 3 with another marketing platform, as the models seem similar based on their price and use of "3" in their brand names. However, the ID.3 is a limited-edition model. Therefore, it's hard to compare with the Tesla Model 3, whose production is unlimited.
Article continues below advertisement
When GM revealed the Chevy Bolt 2020 last month, it revealed it would have a range of 259 miles, strategically just above the Tesla Model 3's standard range. The Chevy Bolt, positioned as a budget EV, was seen by some as a competitor to Tesla's Model 3, but failed to live up to those expectations. Users have faulted the Chevy Bolt on several levels, from seats to performance. But again, the Chevy Bolt 2020 drew attention to the Tesla Model 3.
Tesla and new EV launch
Simply put, almost every EV launch seems like an ad campaign for TSLA. Analysts compare new EVs with existing or upcoming TSLA models, describing EVs and EV companies as "Tesla-killers"—Chinese EV maker NIO is one example.
With its lead in the US EV market, Tesla seems to be the benchmark for established automakers. From a marketing standpoint, it's working wonders for TSLA, whose story is built around EVs, solar power, and sustainable energy. Established automakers haven't been able to reinvent their brands to compete.
Correction: The text was updated to clarify that the Chevy Bolt 2020 will have a slightly higher range than the Tesla Model 3 base model.