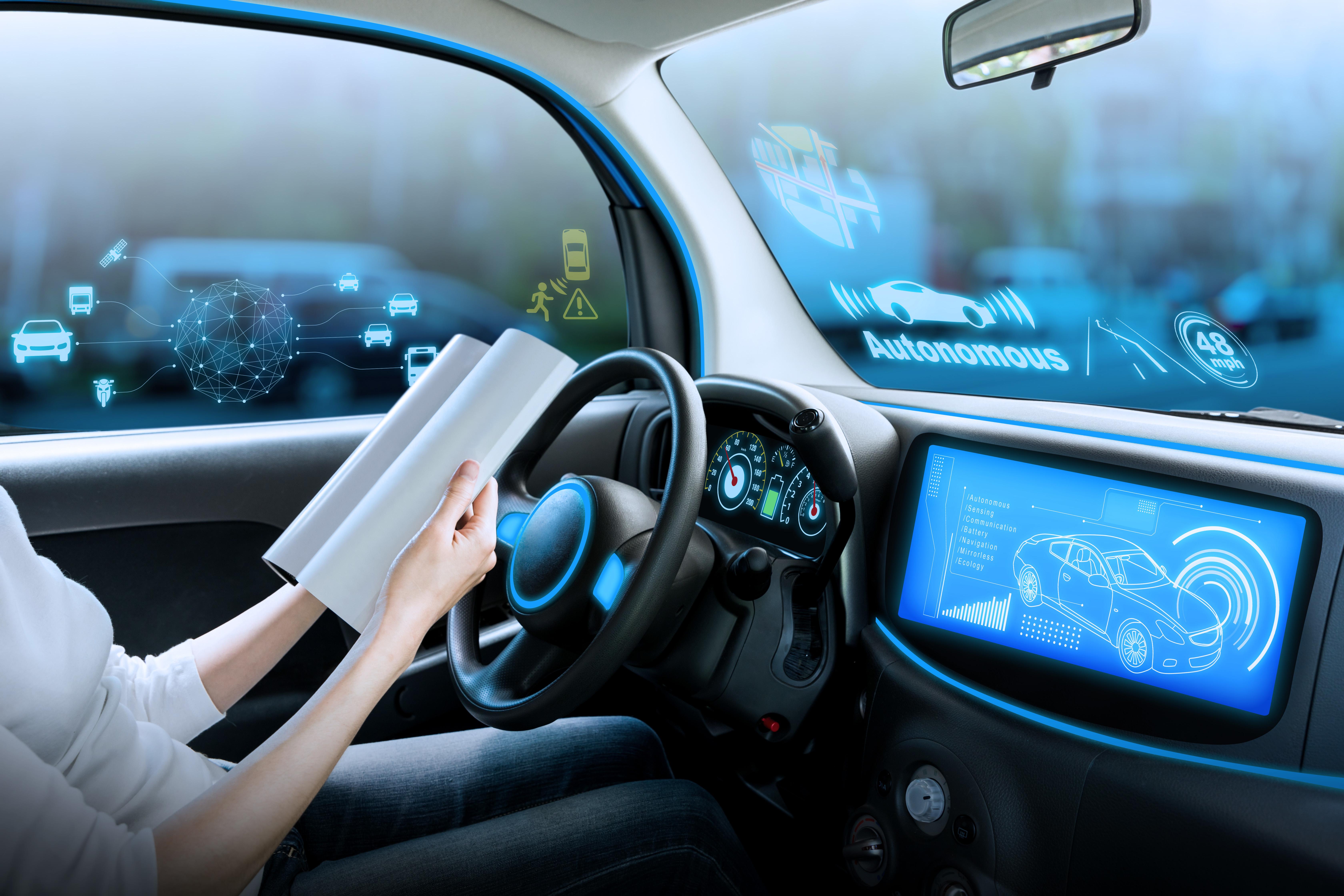 Robotaxis: Voyage versus Ford, Waymo, and Tesla
Autonomous ride-sharing startup Voyage has raised about $31 million in the Series B round, according to its press release. Franklin Templeton led the round, followed by Khosla Ventures, InMotion Ventures (Jaguar Land Rover's venture capital fund), and Chevron Technology Ventures, Chevron's (CVX) venture capital arm. This round brings Voyage's total funding to $52 million to date. The company plans to use the funds to expand its fleet size and team.
Article continues below advertisement
Article continues below advertisement
Voyage's robotaxi foray
Voyage, which started its journey in 2017, aims at providing a robotaxi service to commuters. Currently, it's operating in retirement zones in California and Florida. It has a multiyear exclusive license to operate self-driving ride-sharing vehicles in The Villages in Florida. The Villages is the largest retirement community in the world. It's spread over 32 square miles and is home to about 78 villages housing around 100–1,550 homes.
These kinds of retirement communities suit the Voyage robotaxi service. The company's autonomous vehicles operate within a speed limit of 25 miles per hour, which resonates with the calmer pace of the retirement world.
Voyage has come a long way from its first-generation (or G1) autonomous vehicles, which it called Homer. Voyage's G1 robotaxis was based on Ford Fusion and required a test driver. However, the advanced technology used in G2 has taken Voyage a step forward, and it's now launching a completely driverless vehicle.
The company's current fleet, known as G2, is based on the Chrysler Pacifica Hybrid minivan. The vehicle uses LiDAR technology to understand complex traffic conditions. G2 also uses best-in-class sensor vision and safety systems. Though Tesla isn't in favor of using LiDAR technology, Ford, Waymo, and General Motors have invested heavily in it.
With the latest round of funding, Voyage plans to expand its reach within and outside the retirement community. The company is also working on the next version of its autonomous vehicle, the G3.
Article continues below advertisement
Robotaxi competitors
Voyage's run from startup to expansion seems quite impressive. Though the funds raised by the company are lower than the investments made by leading automakers, Voyage is growing fast. In the autonomous ride-sharing industry, Alphabet's (GOOGL) (GOOG) Waymo, Ford (F), and Tesla (TSLA) are making huge investments in commercial launches.
Alphabet's Waymo: A major robotaxi player
Waymo is on its way toward the commercial launch of robotaxis. The company is already operating its service in two cities: Phoenix and Silicon Valley. In Phoenix, some rides are charged, while in Silicon Valley, the service is run for employees. Within the past couple of months, the robotaxis have completed 10,500 trips, 70% of which have received five-star ratings.
Further, Waymo has a strategic alliance with Land Rover Jaguar to design and produce an autonomous fleet of Jaguar I‑PACE vehicles. The duo expects as many as 20,000 I-Pace vehicles to be part of Waymo's ride-sharing autonomous network in the first two years of its production. To learn more, read Alphabet's Waymo Is Planning Massive Expansion of Taxi Service.
Article continues below advertisement
Article continues below advertisement
Ford is making its way
Ford is investing heavily in becoming a leader in the autonomous vehicle segment. The company, along with Volkswagen, has invested in Argo AI for research and development of autonomous vehicles. It plans to launch its self-driving cars by 2021.
Ford believes that the transportation industry is evolving fast, and robotaxis could bring in a new age of growth. The company plans to tap this opportunity with Ford Smart Mobility. Jim Hackett, president and CEO of Ford, said, "Transportation in the world today is on the cusp of a major revolution, and Ford plans to lead the way by changing the way the world moves through Ford Smart Mobility."
Robotaxis by Tesla
Another mainstream player, Tesla, is all set to launch its fleet of robotaxis by 2020. It will initially offer its Model 3 for the robotaxi service. Tesla is also planning to launch Tesla Network, which will allow owners to place their autonomous vehicles as robotaxis.
Tesla Network, an innovative concept, could change the way the transportation sector works. Moreover, customers will look at car ownership from a different perspective. Some might not want to own a car at all due to the availability of robotaxis. However, others could own a vehicle for the earnings opportunity (which Tesla puts at about $30,000 per year).
Article continues below advertisement
Tesla's car will come with a next-generation battery, which will be good for about 1 million miles. These cars will require minimal maintenance and have a competitive operating cost. The company expects its robotaxis to run at a cost of about $0.18 per mile, much lower than major ride-sharing companies.
Article continues below advertisement
Apple is still keeping its project a secret
Apple (AAPL) isn't far behind in the race. It's acquired Drive.ai for its hush-hush autonomous car project. Recently, it tested its self-driving car in Cupertino for its sensors. The company has been pretty quiet on its autonomous car progress, but it's testing more and more self-driving cars.
Overall
Voyage is quite small compared to the behemoths in the industry, but it's seeing impressive growth. It does plan to expand outside the retirement community, but it will need time to reach cities (considering its long path to commercialization in urban areas). Plus, in the next couple of years, leading automakers may have launched robotaxi networks. The company will likely need more time to grow in order to compete with the heavyweights.
To learn more, read Autonomous Cars: Ford and Tesla Have Big Plans.