Autonomous Cars: Ford and Tesla Have Big Plans
Ford and Tesla are stepping up the competition in the autonomous vehicles space. Both plan to launch ride-sharing networks with a fleet of autonomous cars.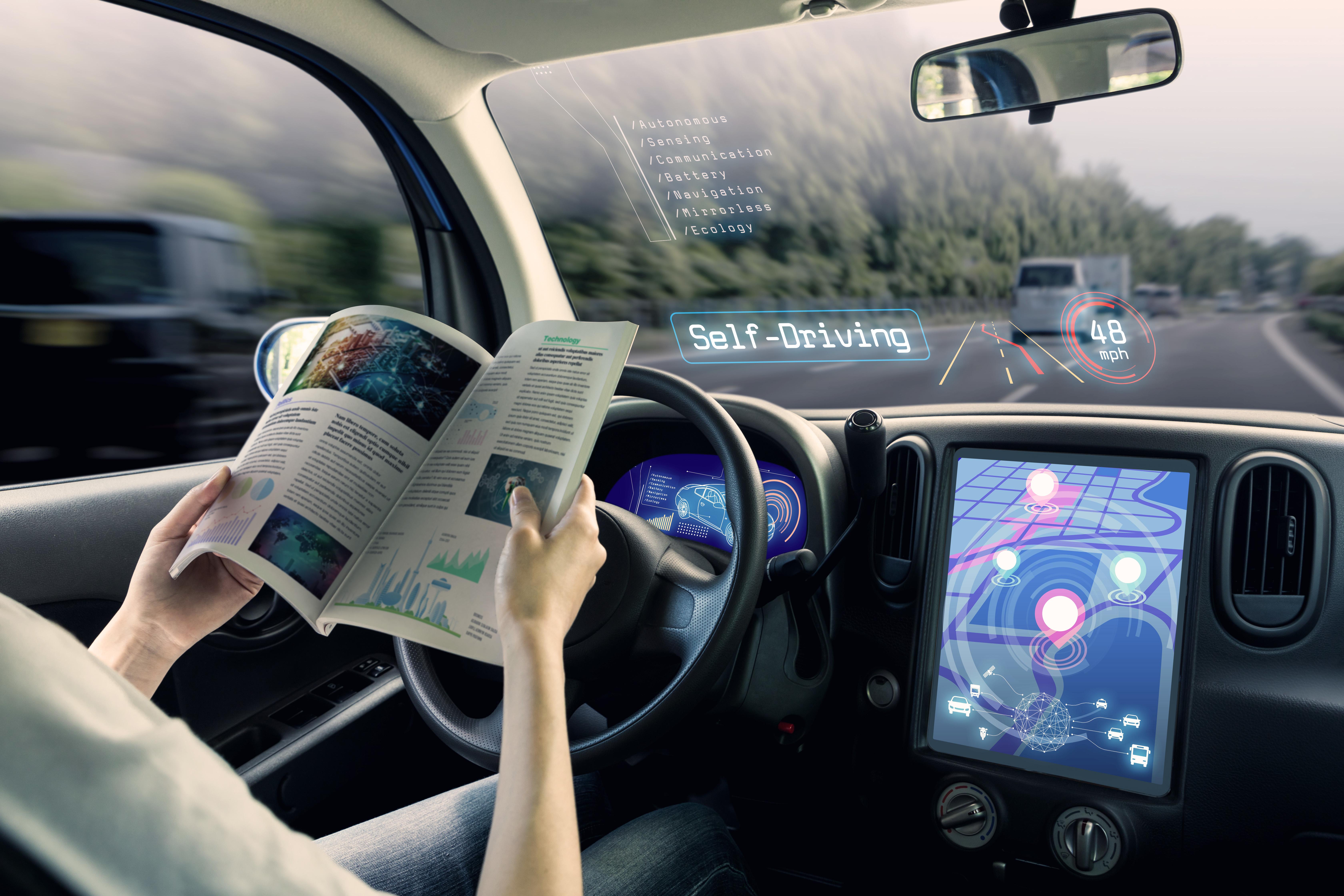 Ford (F) and Tesla (TSLA) are stepping up in the race to compete in the autonomous vehicles space. Both companies plan to launch a ride-sharing network with a fleet of autonomous cars. The vast potential market for self-driving cars is seeing automakers invest more in the space. However, Ford's expectation that its autonomous cars will last four years has caused jitters in the industry.
Article continues below advertisement
Article continues below advertisement
Ford focuses on autonomous cars
Ford plans to produce its self-driving cars by 2021. The vehicles will be without a steering wheel, gas pedal, or brake pedal. They'll also have geo-fenced areas for ride-sharing services. Ford Smart Mobility plans to tap the growing transportation services market. With Ford Smart Mobility, the company aims to become a leader in the autonomous car space.
In July, it was announced that Ford and Volkswagen (VLKAY) were investing about $7 billion in Argo AI. Ford will be able to integrate the self-driving system from Agro AI into its own vehicles in the US and Europe. Last year, Ford also partnered with Baidu to roll out autonomous cars in China.
Further, Ford believes that the demand and usage of autonomous cars will be so huge that it will be replaced in almost four years. Ford's autonomous vehicles operations chief, John Rich, told The Telegraph, "We will exhaust and crush a car every four years in this business."
Will autonomous cars reduce demand for traditional cars?
The automobile industry is rapidly changing, and self-driving cars will soon be a reality. If these cars could be controlled via smartphones to pick up or drop off passengers or goods, then the need to privately own cars would probably reduce. Instead of owning cars, people could start using autonomous vehicle ride-sharing services. This is the market automakers are targeting. Tesla Network also aims to tap this market.
Industry analysts worry that the change in trend will reduce the demand for traditional vehicles. On the possibility of a decline in demand, Rich said, "The thing that worries me least in this world is decreasing demand for cars."
Discussing car ownership and Tesla Network, Tesla CEO Elon Musk said, "Low-density areas will probably have customers owning their Tesla vehicles, only occasionally renting them vs. higher density areas with higher rates of rental."
Article continues below advertisement
Autonomous vehicle advantage
From being driver-operated to fully autonomous, there are six levels of automation, according to the SAE (Society of Automotive Engineers). Read All You Need to Know about the Levels of Autonomous Vehicles to learn more.
Most companies are aiming for the final level of full automation wherein no driver is needed. Ford's autonomous vehicles, which will launch by 2021, will be classified as SAE Level 4.
On automation, Musk explained during Tesla's Autonomy Day that "a human driver is like a camera on a gimbal…it can't see everywhere at the same time. Tesla can see all things at all times. The things it focuses on, however, start to become very human-like all the time. It turns and focuses on things in a way similar to how humans operate."
Autonomous vehicles will reduce maintenance costs and will be safer. Rich also said, "Every shred of evidence we've seen says that as you drive down the cost per mile, the miles traveled goes up. You start to help under-served populations [and] you start to move a lot more people."
Article continues below advertisement
Article continues below advertisement
Tesla's current battery pack, which currently lasts for 300,000–500,000 miles, will operate for a whopping 1 million miles with Tesla Network Development improvements. It will also require minimal maintenance. The company will delete vehicle parts that aren't needed. Musk believes the majority of cars will be electric in the future.
General Motors' (GM) GM Cruise arm is also investing heavily in the commercial launch of autonomous cars. The company is still testing the cars, which has delayed its launch beyond 2019. Cruise's CEO, Dan Ammann, said, "When you're working on the large scale deployment of mission critical safety systems, the mindset of 'move fast and break things' certainly doesn't cut it."
Continuous innovation in a burgeoning market
With the competition heating up in the autonomous car space, faster innovation will be the key distinguishing factor. While Ford plans to grow with Ford Smart Mobility, Tesla is also set to launch the Tesla Network. Both companies are continuously innovating to improve on their autonomous cars. Regardless of what the future holds, customers are all set to reap the benefits of safer and cheaper traveling options on the advent of autonomous cars.