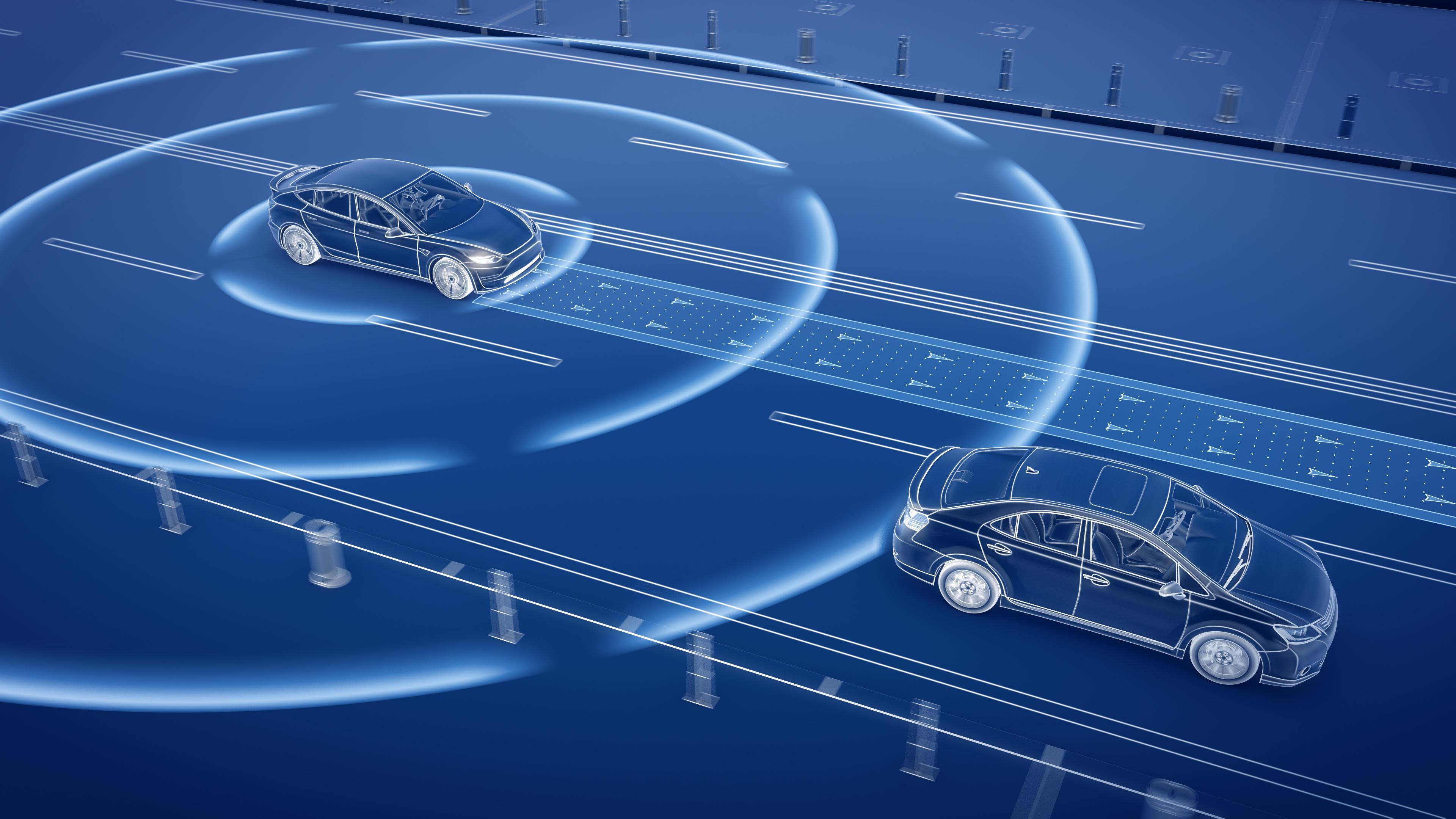 Hyundai-Aptiv Collab Heats Up Self-Driving Market
The competition in the self-driving technology market just heated up again. Hyundai Motor Company (HMC) has formed a joint venture with Aptiv. While Hyundai is a leading automaker, Aptiv is a tech company that deals in self-driving software, algorithms, platforms, and more. This partnership shows the importance of the growing autonomous vehicle industry for automakers and technology providers.
Article continues below advertisement
Hyundai's joint venture in the self-driving industry
The joint venture will place both companies in the self-driving market race. The equally owned joint venture will develop Society of Automotive Engineers level 4 and 5 self-driving technologies. The venture will start testing these technologies by 2020 and will make them commercially available by 2022.
Both companies have been working toward the research and development of autonomous vehicles for the past several years. While Hyundai has been testing its autonomous cars in Nevada, Aptiv is running a ride-hailing network in Las Vegas. Further, Aptiv's main business segments include Signal and Power Solutions and Advanced Safety and User Experience. In the second quarter, Aptiv earned most of its operating income from its Signal and Power Solutions. The segment contributed $337 million to its total operating income, which stood at $405 million in the quarter.
What Hyundai's management thinks
Hyundai Motor Group's executive vice chair, Euisun Chung, said, "The new joint venture marks the start of a journey with Aptiv toward our common goal of commercializing autonomous driving. The combined capabilities of Aptiv, a leading global technology company, and our Group, a global OEM, will create invaluable synergy to lead the autonomous driving landscape."
Autonomous vehicles seem to be the future of the auto industry. Like Hyundai and Aptiv, most leading players are teaming up with technology solutions providers to gain a competitive edge. Ford is collaborating with Argo AI, Jaguar Land Rover is tied up with Blackberry, and Toyota is collaborating with NVIDIA, to name a few. Let's look at a few of these tie-ups.
Article continues below advertisement
Ford investing in self-driving technology
Ford Motor Company (F) has invested about $1 billion in Argo AI for the research and development of self-driving technologies. Argo AI provides technology solutions that could be used by automakers for their self-driving cars. Volkswagen invests about $2.6 billion in Argo AI.
As per Argo AI, "With a potential market of three trillion miles driven per year in the United States, self-driving vehicles will only capture a small fraction in the beginning. But opportunities will be endless for companies to offer unique, and in some cases competing, services such as autonomous trucking, low-speed shuttles, middle-mile delivery, suburban and urban ride-hailing, ride-pooling, and many others."
Argo AI believes that as self-driving technology becomes advanced, it will be compared to human-operated systems on various parameters such as safety, convenience, and more. As self-driving technology starts scoring higher, more miles driven will convert to autonomous technology.
Jaguar-Blackberry tie-up
Jaguar Land Rover has collaborated with BlackBerry (BB) for the development of autonomous vehicles. BlackBerry will assist Jaguar in several areas, employing AI and machine learning to develop autonomous cars. It will help Jaguar improve its safety and security features using BlackBerry QNX and BlackBerry Cylance. To learn more, read Autonomous Vehicles: Jaguar Ties Up with BlackBerry.
Article continues below advertisement
Ford using Qualcomm chipsets
Ford uses Qualcomm's (QCOM) chipsets for its C-V2X (cellular vehicle-to-everything) technology. Qualcomm also offers advanced technologies such as heterogeneous connectivity, advanced precise positioning, and dedicated processing capabilities for the development of autonomous vehicles.
According to Qualcomm, "With this comprehensive telematics and V2X reference design, automakers, automotive suppliers, and roadside infrastructure vendors can quickly develop, safety-focused and differentiated products for the next-generation of the connected car."
Toyota-NVIDIA collaboration
Toyota Motor's (TM) research arms in Japan and the US have been collaborating with NVIDIA (NVDA) on various self-driving technologies. For example, Toyota is using NVIDIA's cloud-based AV simulator, Drive Constellation, to test the technology in the virtual world. It will also be using NVIDIA's platform for the development of deep neural networks.
Article continues below advertisement
NVIDIA-Tesla face-off
With competition increasing in the autonomous car industry, Tesla (TSLA) revealed its autonomous vehicle plans, which will deploy advanced technologies, on its Autonomy Day. The company expects to launch a fleet of self-driving taxis in 2020.
At the event, Tesla compared its Full Sell Driving computer with NVIDIA's Xavier computer. After the event, NVIDIA said Tesla hadn't made an accurate comparison.
In its blog, NVIDIA stated, "While we agree with him [Elon Musk] on the big picture—that this is a challenge that can only be tackled with supercomputer-class systems—there are a few inaccuracies in Tesla's Autonomy Day presentation that we need to correct. It's not useful to compare the performance of Tesla's two-chip Full Self Driving computer against NVIDIA's single-chip driver assistance system."
The face-off reflects the close watch kept by automakers and technology providers on the developments in the industry, again highlighting the intense competition.