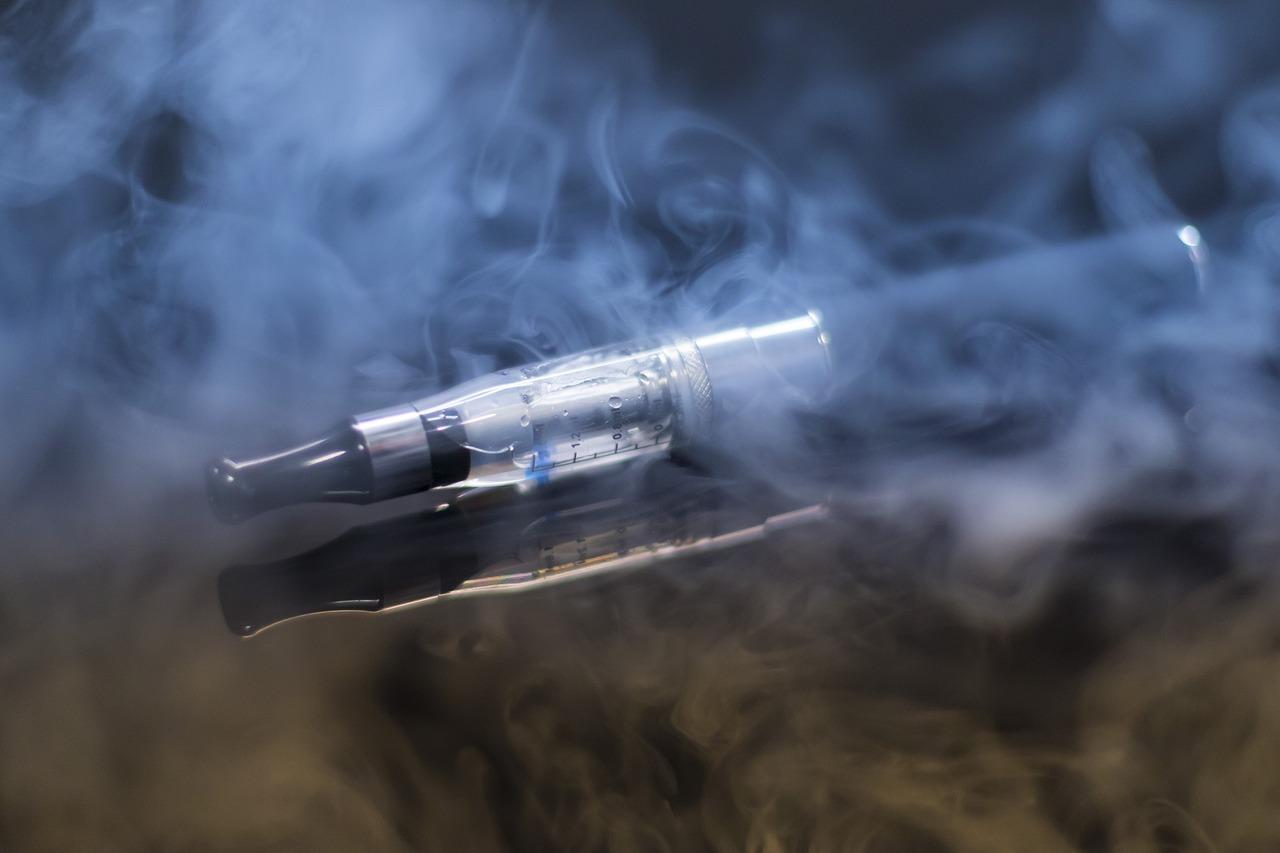 Cannabis Industry Heats Up, Trump Might Ban Vaping
Article continues below advertisement
Would a vaping ban impact cannabis?
Previously, I discussed how vaping concerns increase daily in the US. Notably, the number of vaping related deaths has risen drastically. On Wednesday, CNBC reported that the Trump administration might ban flavored e-cigarettes. FDA officials reported the sixth death from vaping related lung disease.
United States Secretary of Health and Human Services Alex Azar met with President Trump on Wednesday. Azar said, "The surge in underage vaping, which U.S. health officials have labeled as an "epidemic," is one of the reasons why they plan to ban them — at least until the FDA can thoroughly review their safety."
Stricter regulations to protect youth
Previously, I discussed how e-cigarette company Juul faces scrutiny from FDA officials. The company's devices and marketing strategies attract youth. Altria (MO) has a 35% stake in Juul. Altria's shares rose 1.0% on Wednesday.
Health officials and the Trump administration's decision involves keeping tobacco-flavored e-cigarettes on the market for adult use. Many adults use vaping to quit smoking. Health Canada and the FDA approved vaping. Notably, vaping gained popularity as an effective substitute for smoking. As a result, banning vaping would cause to rise in smoking-related health problems.
Article continues below advertisement
What will the FDA ban?
The FDA and the CDC are working together to investigate vaping issues. So far, vaping has caused six deaths in the US along and 450 cases of lung illnesses across 33 states and the US Virgin Islands. Five of the reported deaths were in California, Illinois, Indiana, Minnesota, and Oregon.
However, the exact causes haven't been identified accurately yet. The investigation highlights the need to keep sales of most flavored e-cigarettes to age-restricted stores. The FDA also plans to pursue bans on menthol cigarettes and flavored cigars.
Is vaping connected to cannabis?
Many investors wonder how vaping concerns could impact the cannabis industry. Vaping concerns have engulfed the country. Currently, there's a link between vaping concerns and cannabis. In New York, 34 cases have emerged where patients reported vaping THC, CBD, or some combination. Milton Teske, MD, a public health officer for Kings County and an emergency room doctor at Adventist Health in Hanford, California, identified the cases.
Both of the compounds are components of marijuana. While THC is the psychoactive component that causes the "high," CBD reduces the effect of THC when mixed in higher quantities.
Article continues below advertisement
Meanwhile, health officials determined that vitamin E acetate and black-market cartridges could be behind the outbreak. Notably, patients purchased the vape from a licensed dispensary. Recently, the person who died in Oregon used a vaping device containing cannabis. The cannabis came from a licensed dispensary.
Cannabis industry might pay a price 
Many cannabis players plan to expand their vape business. Canada will legalize vape products next month.
Canadian cannabis companies are all gearing up to expand their business in the new segment. While vaping is a concern in the US, Canada plans to ensure that it has a "highly regulated legal cannabis system which is equipped to ensure the safety of consumers who vape."
Article continues below advertisement
Peers' expectations
Recently, OrganiGram (OGI) expanded into a new facility to produce vape pen products. The company thinks that the vaporizer market will drive growth. Greg Engel, OrganiGram's CEO, said, "Although it's going to be critical for us to ensure that we look at all of our input materials and we get specific analysis to make sure there are no additional contaminants in the product, we must remember we are in a highly regulated environment in Canada where consumer safety comes first." So far, the stock has gained 12.3% in September.
Also, Aphria (APHA) wants to diversify its consumer base with the vaping business. The company aims to capture 30% of the Canadian adult-use market by 2021. Aphria and OrganiGram have a partnership with Pax Labs—a US vaping company. If Canada allows cannabis-extract sales for vaping, Aphria plans to develop PAX pods. Aphria stock has gained 10.2% in September.
Canopy Growth (CGC) (WEED) is expanding its vape business. The company will allow its new distribution partner, Greenlane Holdings, to distribute its vaporizers in the US market. Canopy Growth plans to benefit from the vaping and hemp business. The stock has gained 16.2% in September. Aurora Cannabis plans to expand its hemp business more. Recently, the company reported its fourth-quarter results. Read Aurora Cannabis: Are Its Q4 Results Good or Bad News? to learn more.
Stay with us to learn more about the cannabis industry.