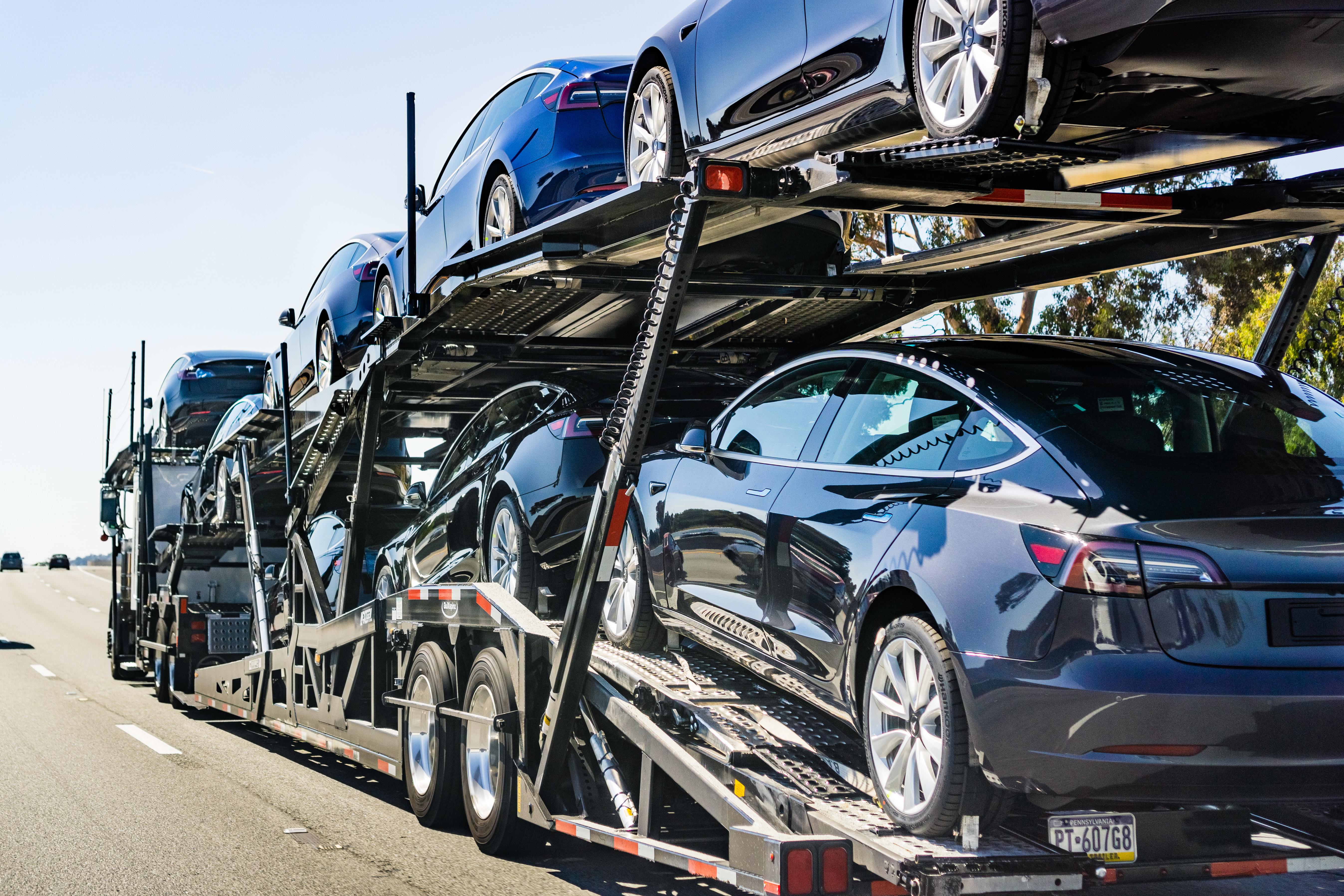 Can Tesla Boost Its Financials by Learning from Amazon?
Tesla (TSLA) brought EVs into the mainstream when legacy automakers such as Ford and General Motors were struggling to meet emissions standards. However, the EV pioneer has had its share of problems, specifically with new model deliveries. In a July interview with Bloomberg Businessweek, Tesla CEO Elon Musk referred to the company's Model 3 ramp-up to 3,000 per week as "production hell," risking his "credibility, the credibility of the whole team."
Article continues below advertisement
Article continues below advertisement
Moved from "production hell" to "delivery logistics hell"
In September 2018, Musk tweeted, "Sorry, we've gone from production hell to delivery logistics hell, but this problem is far more tractable. We're making rapid progress." The logistics problem worsened when the company started delivering Model 3s overseas this year.
During Tesla's Q4 2018 earnings release, it said, "we have purchased and are continuing to purchase our own car-hauling truck capacity for vehicle shipments. This gives us far more control while lowering costs and improving customer satisfaction." Vehicle delivery delays can impact a producer's financials.
Tesla's logistics delivery model unlike legacy automakers'
Tesla is also exploring an option that other automakers typically don't consider. In September 2018, Electrek reported Tesla was delivering Model 3 vehicles directly to customers via its Tesla Direct service. And this month, Electrek noted, "Tesla owns and operates all its own stores, service centers, and delivery centers without doing business with third-party franchise dealerships."
Therefore, as Tesla manages its own inventory, it faces more logistics challenges than other automakers. Furthermore, several US car dealerships are lobbying to prevent the automaker from selling its vehicles directly.
Article continues below advertisement
Addressing its logistics issues by learning from Amazon
Musk seems serious about addressing Tesla's logistics issues. Electrek reports that the CEO, in an employee call in September, emphasized how the company needs to reduce delivery delays. Musk also suggested the automaker take inspiration from Amazon's (AMZN) delivery model. Amazon keeps deliveries moving to fulfillment centers, even before customers place orders. This model reduces transit time and delays.
Elektrek adds that another problem facing Tesla is that custom-ordered vehicles don't leave the factory until the customer is ready to take the delivery. To address this issue, Musk suggested the company put vehicles in transit right away, starting in the fourth quarter. Customers could then pick them up from local delivery centers at their convenience. Electrek reports Musk said, "Amazon would go bankrupt if they would have to wait for customers to be ready to take delivery before shipping."
Article continues below advertisement
Article continues below advertisement
Delivery and financial issues
By resolving its logistics issues, Tesla would have its finances tied up in vehicles for a shorter time. As a result, its capital would be freed up earlier, cushioning the company's financials and working capital. Musk has long emphasized that resolving logistics issues would improve financials.
The "logistics hell" Tesla experienced with overseas deliveries was especially pervasive in China and Europe. In its Q1 2019 update, Tesla noted that huge global shipments from a single facility in Fremont, California, caused "longer average shipping times and increased vehicles in transit." The company could minimize delays by having factories closer to customers. Tesla is making rapid progress toward this goal in China with its Gigafactory 3.
Tesla could gain from having factories closer to customers
To produce Model 3s and Model Ys for domestic China consumption, Tesla is building a factory in the country, Gigafactory 3. It's set to provide a cheaper alternative to importing cars from the US, and solve some overseas logistics issues. Lower shipping costs could cut Tesla's costs while boosting its margins.
The EV maker is also planning a factory in Europe. The company already has a factory in the Netherlands assembling its final products. It's now reportedly looking to open a full battery and vehicle factory in Germany.
Musk trying to address Tesla's issues
Musk taking inspiration from Amazon seems like a good move for the company. Amazon's delivery model sets it apart from its competition. Such a model could help Tesla as it ramps up its new model production.
Musk is also serious about addressing the service issues that have been plaguing Tesla for some time now. To learn more, read How Musk is Trying to Address Tesla's Service Issues. Investors are now looking forward to Tesla's Q3 2019 delivery report. For insights, read Can Tesla Top Its Q2 Deliveries Record with a Q3 Push?