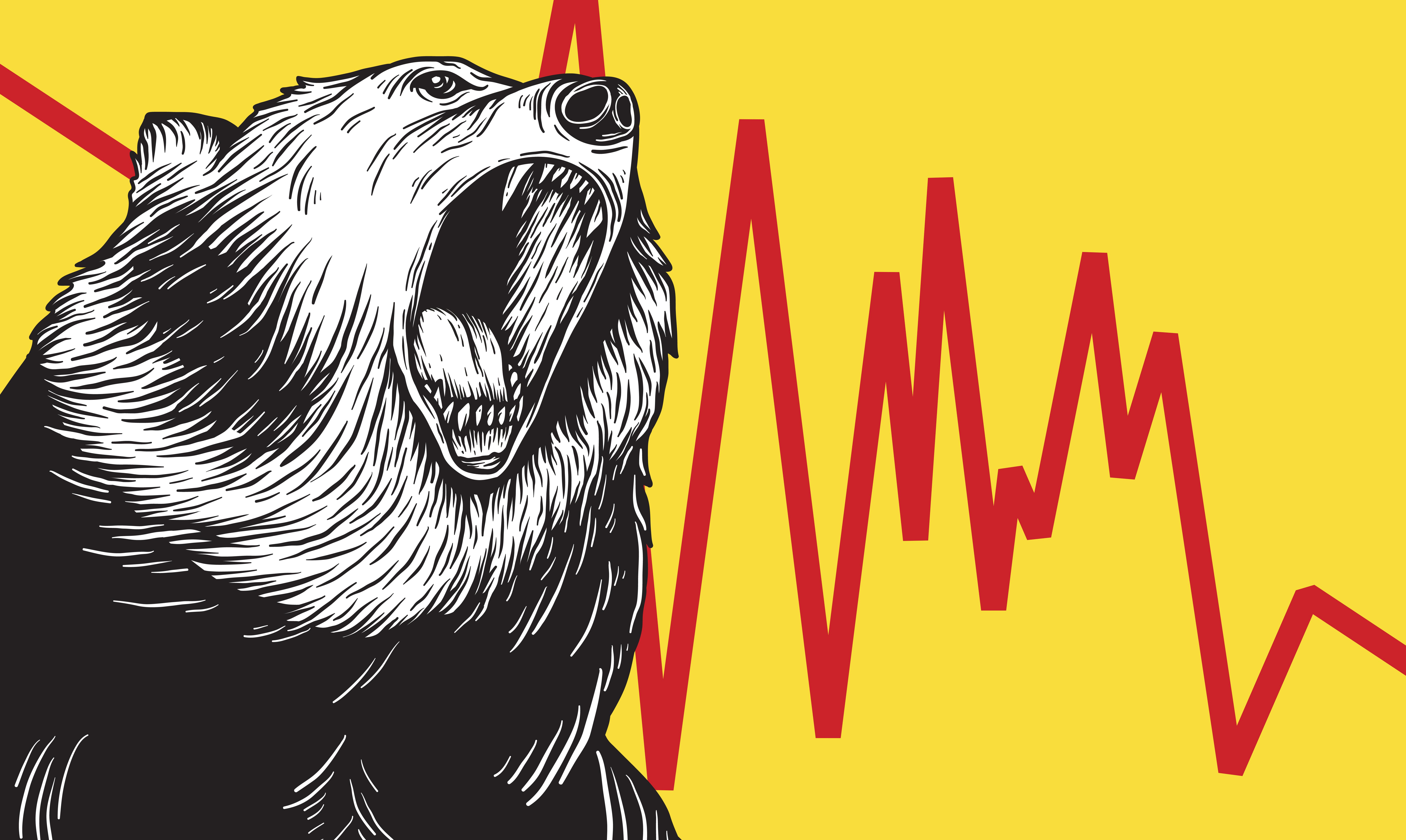 Why the Nasdaq and S&P 500 Are Down Today
<p>The S&#038;P 500 Index was down 0.49% at 11:52 AM ET while Tesla (TSLA) was leading Nasdaq's (QQQ) 0.76% drop at the same time.</p>
NASDAQ and S&P 500 under pressure
After three straight days of gains, US stock indexes are under pressure today. The S&P 500 Index was down 0.49% at 11:52 AM ET, while Tesla (TSLA) was leading Nasdaq's (QQQ) 0.76% drop at the same time. Most of the sectors except telecom and consumer non-cyclicals were trading in the red at 11:50 AM ET. Disappointing earnings coupled with the ECB chief's monetary policy remarks have been the main focus of the market today.
Article continues below advertisement
Article continues below advertisement
Which stocks are dragging down S&P 500 and NASDAQ?
AT 11:58 AM ET, Tesla (TSLA) was trading 14.3% lower. The stock opened substantially lower today and has added to the losses so far. Tesla (TSLA) reported its Q2 earnings after market close yesterday. At $1.22 per share, the loss in Q2 came out to be triple that of the expected 40 cents. Revenues were also lower than expected. However, the company reaffirmed its full-year guidance.
Why is Ford bleeding today?
Another automaker, Ford (F), was down 7% at 12:07 PM ET today after reporting its Q2 earnings after market hours yesterday. While the revenue came in higher than expected, the adjusted EPS fell short of market expectations, taking the stock down in pre-market sessions. The guidance has also been revised to EPS of $1.275 at the midpoint of the range, way below analyst expectations of $1.39 per share. Interestingly, Ford is investing heavily in electric vehicles, Tesla's core area.
Article continues below advertisement
Boeing continues to suffer
Boeing (BA), which lost 3.12% yesterday on dismal earnings, continued to be under severe pressure today as American Airlines warned of profit pressure while Southeast Airlines suspended service at Newark and put 737 MAX off schedule until next year.
Facebook reverses pre-market gains
Facebook (FB), which rose early, reversed the gains in a freefall right after the open, dragging down the S&P 500. At 12:25 PM ET, the stock was down 2.2%. Yesterday, the Federal Trade Commission announced a record $5 billion fine on FB. After the market close, FB announced its Q2 earnings, which topped analyst expectations. While Facebook has cleared the FTC hurdle, the US Department of Justice is expected to go behind the social media giant along with other big tech firms.
Boeing drags GE down
After posting gains for three consecutive sessions along with the S&P 500, GE (GE) was trading 2.15% down at 12:32 PM ET today. The Boeing saga weighed on GE, which provides engines for the grounded 737 MAX, after Boeing reported that 777 deliveries next year could also be delayed.