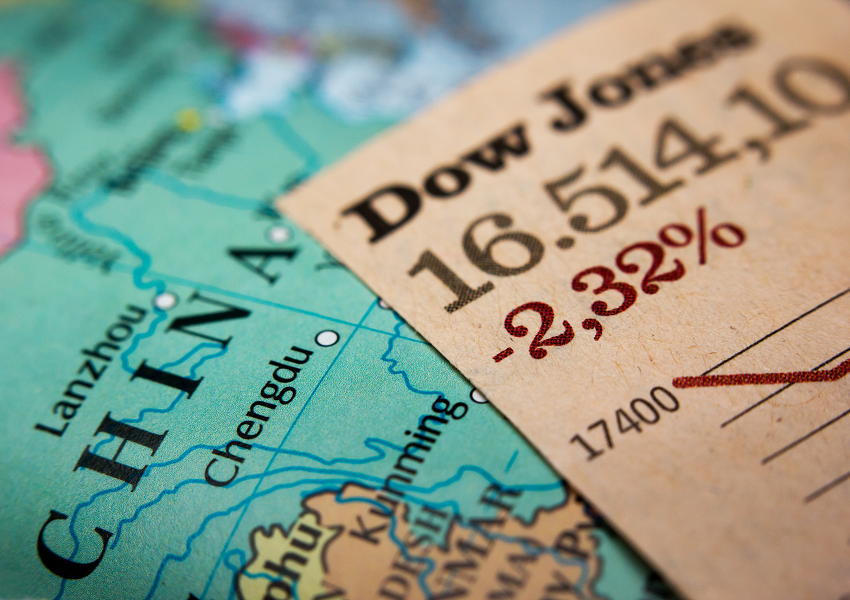 Boeing, Caterpillar Drag Down the Dow Jones
On Wednesday, the Dow Jones fell while other major US indexes moved up. The Dow was mainly pulled down by two of its high-weighted stocks—Boeing (BA) and Caterpillar (CAT). At 9%, Boeing comprises the largest share of the 30-stock index, while Caterpillar ranks 14th at 3.3%.
Article continues below advertisement
What dragged down the Dow Jones
The aircraft manufacturer's stock fell 3.1% ($11.64) yesterday, whereas the farm and construction equipment provider's fell 4.5% ($6.19). As a result, the Dow Jones fell 0.3% (79 points) to 27,269.97. Meanwhile, the NASDAQ Composite and the S&P 500 gained 70 and 14 points, respectively, to close at 8,321.50 and 3,019.56.
Despite Boeing and Caterpillar falling, the Industrial Select Sector SPDR ETF (XLI) gained 0.4% yesterday, boosted by United Parcel Service (UPS) and Lockheed Martin (LMT). The ETF invests in industrial stocks, included the S&P 500. Boeing, Caterpillar, Lockheed, and United Parcel have weights of 8.3%, 3.4%, 3.7%, and 3.1%, respectively, in XLI.
Why Boeing stock fell
Boeing stock fell after the company reported dismal second-quarter results and warned it may halt 737 MAX production if its grounding drags on. The company's top and bottom lines both missed analysts' estimates and fell significantly YoY (year-over-year).
The company's weak quarterly performance reflects the ongoing troubles with its fast-selling 737 MAX planes. Airlines have refused delivery of the aircraft following two deadly accidents within five months. The planes account for nearly 70% of Boeing's overall commercial jet deliveries, and approximately 30% of the company's overall operating profit. As a result of 737 MAX shipments being halted, Boeing's total shipments for 737 series jets fell 82.5% YoY in the second quarter. Its overall commercial aircraft deliveries plunged 54% YoY to 90 units.
Article continues below advertisement
In the second quarter, the company recorded an after-tax charge of $4.9 billion in connection with the MAX grounding. The company said the charge is an estimated concession to MAX costumers for their loss of revenue and operating profit. According to Boeing, the after-tax cost has lowered its second-quarter sales and pre-tax income by $5.6 billion.
Investors became more cautious after the company warned of slowing or even halting MAX production if the ban on the jet continues. Boeing CEO Dennis Muilenburg said, "those alternatives could include different production rates. They could include a temporary shutdown of the line, not something we want to do, but an alternative that we have to prepare for."
Why Caterpillar stock fell
Caterpillar stock fell on Wednesday after the company reported lower-than-expected results for fiscal 2019's second quarter. The company's top and bottom lines both fell short of analysts' expectations, and its earnings fell YoY.
The company cited increased manufacturing costs as the main reason behind its dismal quarterly performance. Its material, variable labor, and warranty expenses rose significantly during the quarter. Additionally, its revenue was sluggish, hurt by weak construction machine demand in the Asia-Pacific region and soft sales in its energy and transportation division.
Investors became cautious about Caterpillar's near-term growth prospects after it provided pessimistic earnings guidance. The company now anticipates 2019 earnings at the lower end of its previous guidance of $12.06–$13.06.