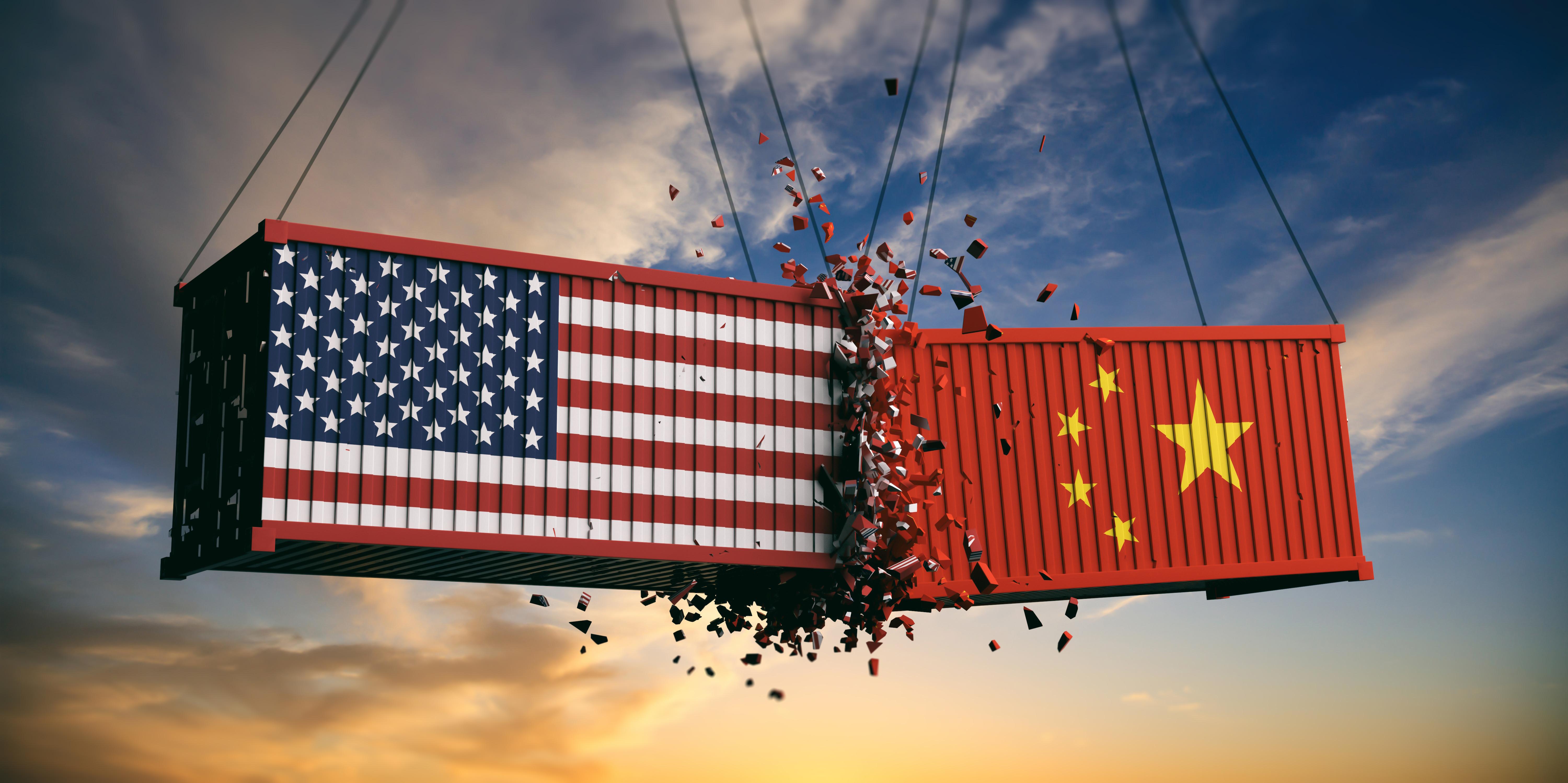 Taiwan Is the Latest Flashpoint in US-China Relations
US-China relations have taken a turn for the worse over the last year. While the trade relations between the two countries have been getting all the limelight, behind the scenes, there is much more happening when it comes to US-China relations. Trade is only a part of the bigger picture. Reuters reported that China "would impose sanctions on U.S. firms involved in a deal to sell $2.2-billion worth of tanks, missiles and related equipment to Taiwan, saying it harmed China's sovereignty and national security." Last week, Taiwan President Tsai Ing-wen was also in New York en route to her visit to the Caribbean. The visit has also not gone down well with China.
Article continues below advertisement
Article continues below advertisement
China has warned the United States in no uncertain terms. China's top diplomat Wang Yi said, "We urge the U.S. to fully recognize the gravity of the Taiwan question … (and) not to play with fire on the question of Taiwan." China regards Taiwan as its own territory. The country has historically opposed sales of any military equipment to Taiwan. Taiwan, or for that matter, Tibet, has always been an emotional and sensitive issue in China. One China policy has been the basis of Chinese diplomacy. In a nutshell, no country can have diplomatic relations with China if it has official diplomatic relations with Taiwan. Meanwhile, this is not the first standoff in China-United States relations. Raytheon will be supplying the said military equipment to Taiwan. While China's sanctions wouldn't mean much for the company, they reflect the uneasiness in US-China relations.
Not the first instance
Last year the Trump administration imposed sanctions on the Chinese army for buying a missile defense system from Russia. China had vehemently opposed the sanctions. In what could complicate the scenario for the Trump administration, Turkey has also taken the delivery of the same system from Russia. India has also signed a deal to buy the same missile defense system. The country is lobbying for an exemption citing its historical dependence on Russian arms.
Article continues below advertisement
Huawei is another flashpoint in US-China relations
Huawei has been another flashpoint in China-United States relations. The United States has warned its allies against allowing Huawei in its 5G infrastructure rollout. Plus, Canadian officials arrested Huawei's CFO on charges that the company dodged US sanctions on Iran. President Trump also imposed sanctions on Huawei under national security laws. However, the sanctions were somewhat relaxed after the meeting between Trump and Xi Jinping. Chipmaker stocks like NVIDIA (NVDA), Micron (MU), Intel (INTC), Broadcom (AVGO), and Qualcomm (QCOM) have also been volatile amid the news about Huawei.
According to a CNBC report, Qualcomm, Micron, Broadcom, and Intel have revenue exposure of 67%, 66%, 49%, and 42%, respectively, to China. Earlier this year, both Apple (AAPL) and NVIDIA warned that China's slowdown is hurting their earnings. Apple is up almost 30% so far in 2019. After the Huawei ban, Microsoft (MSFT) and Alphabet (GOOG) also scaled back their business with Huawei. While Microsoft is up a handsome 38% this year, Alphabet stock has underperformed the SPDR S&P 500 ETF (SPY) so far. Alphabet is up 10.6% year-to-date while SPY has risen 21.4% during the period.
Article continues below advertisement
Article continues below advertisement
USMCA
In the USMCA, there is a clause that states that if any of the member countries enter a trade agreement with a non-market economy, the remaining countries can exit the USMCA and sign a bilateral deal instead. Although the clause doesn't name any countries, the clause apparently targets China. While Mexico has ratified the USMCA, the United States and Canada need to ratify the agreement before it can replace the NAFTA.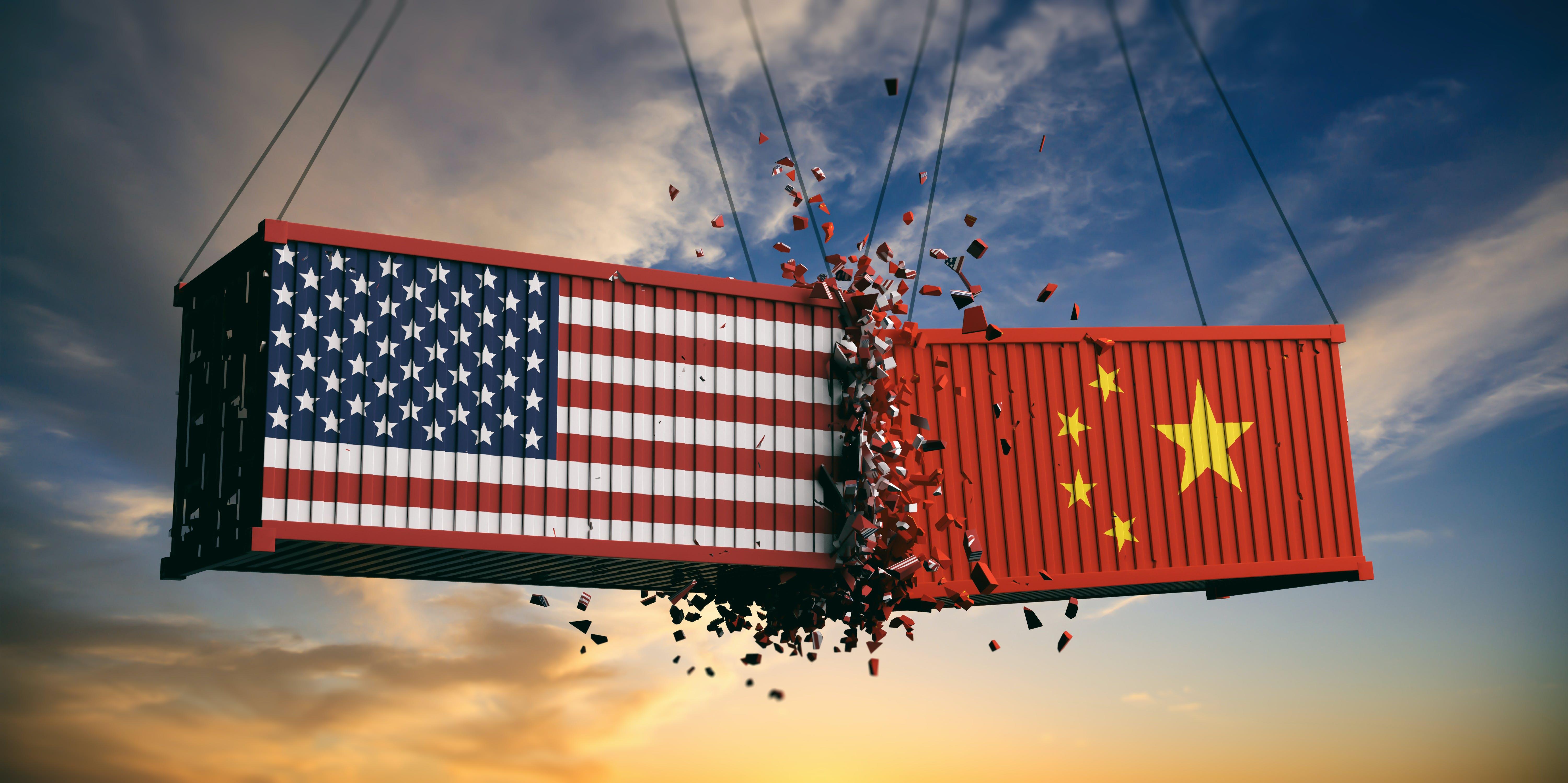 Article continues below advertisement
South China Sea and BRI
China's activities in the South China Sea have also been a headwind for US-China relations. Under its BRI (Belt and Road Initiative), China is investing in infrastructure beyond its borders. The Trump administration hasn't officially opposed China's BRI, which is a brainchild of Xi Jinping. However, the United States has raised a red flag by citing the debt burden it brings for participating countries. The United States had also opposed an IMF bailout for Pakistan last year. The US emphasized that it amounted to bailing out China, which has invested significantly in the country.
Article continues below advertisement
To sum it up, while trade seems to be the key flashpoint when it comes to China-United States relations, it's basically a turf war between the world's two largest economies. Even in trade, while the United States is mainly seeking to lower the trade deficit and improve market access for US companies with other countries, it is demanding a radical shift from China. Apart from the trade deficit, US-China trade talks revolve around intellectual property rights, forced technology transfers, and China's massive subsidies to its industrial sector.
Article continues below advertisement
What to expect
While the United States and China declared a truce last month—the third since the trade war erupted last year—China-United States relations have been far from smooth over the last two weeks. So, what should be the way forward? According to Council on Foreign Relations, "While the United States should not turn a blind eye to the economic, political, and security challenges posed by China's rise and should be clear that any aggressive behavior on China's part would be met with strong opposition, U.S. strategy toward China must focus on creating and taking advantage of opportunities to build on common interests in the region and as regards a number of global concerns."
But that's easier said than done. Alibaba's (BABA) founder, Jack Ma, expects the US-China trade tensions to last for decades. Alibaba is reportedly planning a Hong Kong listing. The current China-United States rivalry seems to have a parallel with the cold war. It wouldn't be unfair to say that in some ways we're already seeing a cold war between the world's two largest economies. Read Cold War 2.0: Why It Looks Like a Real Possibility for more analysis.