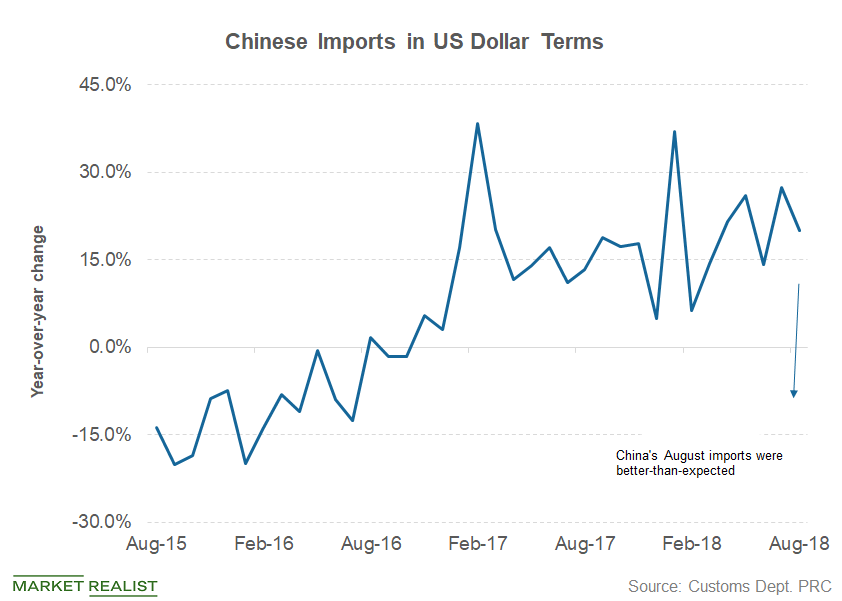 Cold War 2.0: Why It Looks Like a Real Possibility
<p>The trade war is expected to be a long-term affair, according to several observers including Alibaba's (BABA) Jack Ma.</p>
Cold war 2.0
According to Reuters, quoting a Foreign Ministry statement, China's Foreign Minister Wang Yi said, "China and the United States can have competition, but should not use a Cold War mentality to view each other, and nor should they slip into the trap of a zero-sum game." While the US-China trade spat has been in the headlines, there have been other simmering issues between the world's two biggest economies.
Article continues below advertisement
Article continues below advertisement
Military
Recently, the US approved the sale of some military hardware to Taiwan—a move that hasn't historically gone down well with China. In another move, the US imposed sanctions on the Chinese military for buying weapons systems from Russia. The move invited sharp reactions from China's foreign ministry, which called for the US (SPY) to "immediately correct the mistake and rescind the so-called sanctions, otherwise the U.S. side will necessarily bear responsibility for the consequences." Last week, the US also flew its B-52 bombers over the disputed South China Sea.
Long-term affair
The trade war is expected to be a long-term affair, according to several observers including Alibaba's (BABA) Jack Ma. He expects the trade war to last for decades. Looking at the tough line taken by the Trump Administration on China (FXI), it would be difficult for any future administration to fully rescind the rhetoric.
China's stature economically and diplomatically has been growing in the last decade. Although some observers argue that President Trump is probably late in addressing the US manufacturing sector's decline (DIA), the timing looks right to take on China.