Bill Ackman Thanks Warren Buffett for His Fund's Comeback in 2019
Bill Ackman has made a huge comeback in 2019.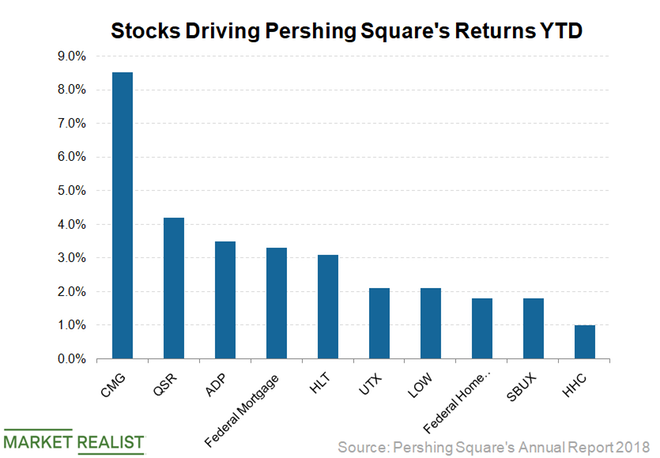 Bill Ackman thanks Warren Buffett
Bill Ackman has made a huge comeback in 2019. His fund, Pershing Square, is up 40% year-to-date. He credits this comeback to the insights he gained from years of studying his mentor, Warren Buffett.
Article continues below advertisement
Article continues below advertisement
As reported by Yahoo Finance, during a money manager conference in New York on April 16, Ackman said, "one of the most instructive things" in his career has been reading Berkshire Hathaway (BRK.A) (BRK.B) founder Warren Buffett's legendary investor letters. He also said that it was "a pretty interesting decision" for Buffett to transition to a publicly trading company from a hedge fund.
Permanent capital structure
Ackman also said, "I think it's instructive. And, I think what Mr. Buffett realized in 1969 is that being a longterm investor with short-dated capital is just ultimately going to lead to a bad outcome at some point in time."
Like Buffett, Ackman also has the mission of having a permanent capital structure. A step in this direction was Pershing's launch of a publicly traded fund in 2014.
Pershing Square's transition
Bill Ackman is now returning to the basics of investing. He said that he turned from a hedge fund manager to the CEO of an asset management business, which he "never really aspired to be."
With Ackman's transition, Pershing Square is again back to achieving market-beating (SPY) (DIA) gains. Pershing Square's major stock bets include Chipotle (CMG), Lowe's (LOW), Restaurant Brands International (QSR), Starbucks (SBUX), United Technologies (UTX), ADP (ADP), and Howard Hughes Companies (HHC).