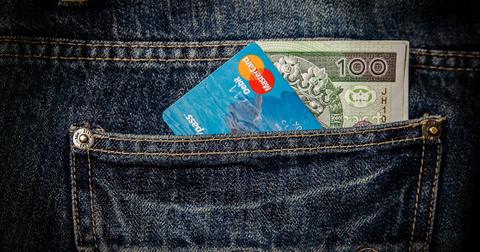 Why Citigroup Sees Recent Panic as a Buying Opportunity
By Anuradha Garg

Updated
Citigroup says stock markets are in panic mode
Citigroup's (C) US equity strategist, Tobias Levkovich, said that stock market investors have finally entered panic mode after the wild ride at the end of 2018. According to CNBC, Levkovich said this panic indicates "high probabilities of making money (with average 18% upward moves looking out 12 months)." The firm's sentiment gauge has a good track record in predicting euphoria, which typically precedes a pullback and panic and is usually associated with a potential surge.
Market concerns
In the last quarter of 2018, the S&P 500 (SPY), the Dow Jones Industrial Average Index (DIA), and the NASDAQ Composite (QQQ) fell by 14%, 11.8%, and 17%, respectively. The major market concerns leading to this sell-off included the uncertainties surrounding the US-China trade conflict, the Fed's rate hikes, the expected deceleration in earnings and margins in 2019, and concerns regarding the global slowdown.
Potential upside
The sell-off in equities led Levkovich to lower his year-end 2019 S&P 500 (SPY) forecast from 3,100 to 2,850. He, however, maintained that the market worries over the collapse in the economy and profits are overdone. In fact, he believes "valuation is now indicative of 16%-like upside opportunity."
As we discussed in If This Is the Deep Panic Jim Paulsen Talked About, Start Buying, Paulsen also believes that the bearish trend is reversing and softer data would be able to convince the Fed to go slow on rate hikes. He contended that in absence of higher rates, markets can keep rising.
It's usually a good strategy to focus on companies that have grown their earnings consistently and have solid balance sheets. In late cycles, investors may also want to increase their allocations to cash, fixed income (TLT), and precious metals (GLD) (SLV).
To learn more, read Dalio's Advice on How to Prepare for the Next Downturn.