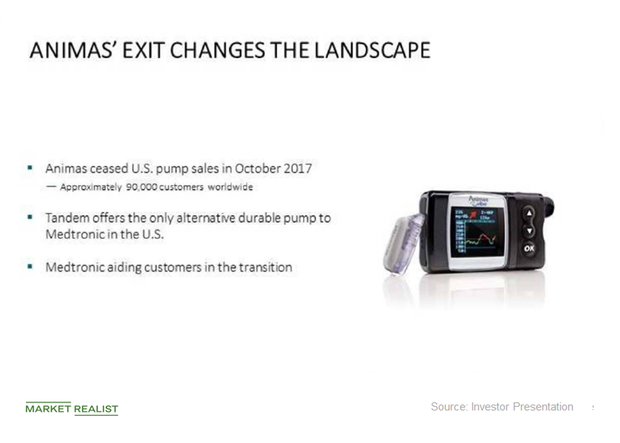 Tandem Diabetes Care's International Expansion Strategy
Tandem Diabetes Care's international expansion plans
Tandem Diabetes Care (TNDM) is slated to begin its international expansion later this year to capture opportunities arising after Johnson & Johnson's (JNJ) exit from the insulin pump market, which was announced in October 2017. At the time, the move largely benefited Medtronic (MDT), the largest player in the insulin pump market.
Article continues below advertisement
Tandem's international expansion strategy
Tandem is evaluating expansion opportunities outside the United States, focusing on feasibility in terms of reimbursement and financial and strategic fit. The company sees Canada as a good start due to its proximity and existing relationships, and expects to be able to leverage its existing US infrastructure to support business in Canada.
Also, Tandem received CE[1.European Conformity] approval for its t:slim X2 insulin pump in April and is awaiting Health Canada's approval. The company plans to commercialize its insulin pumps through direct sales in Canada, and through distributors in Italy, Scandinavia, New Zealand, and Australia.
Over the long term, management expects international sales to contribute 10%–15% of its overall sales. Next, we'll discuss Tandem's guidance for fiscal 2018.
Check out all the data we've added to our quote pages. Now you can get a valuation snapshot, earnings and revenue estimates, and historical data as well as dividend info. Take a look!