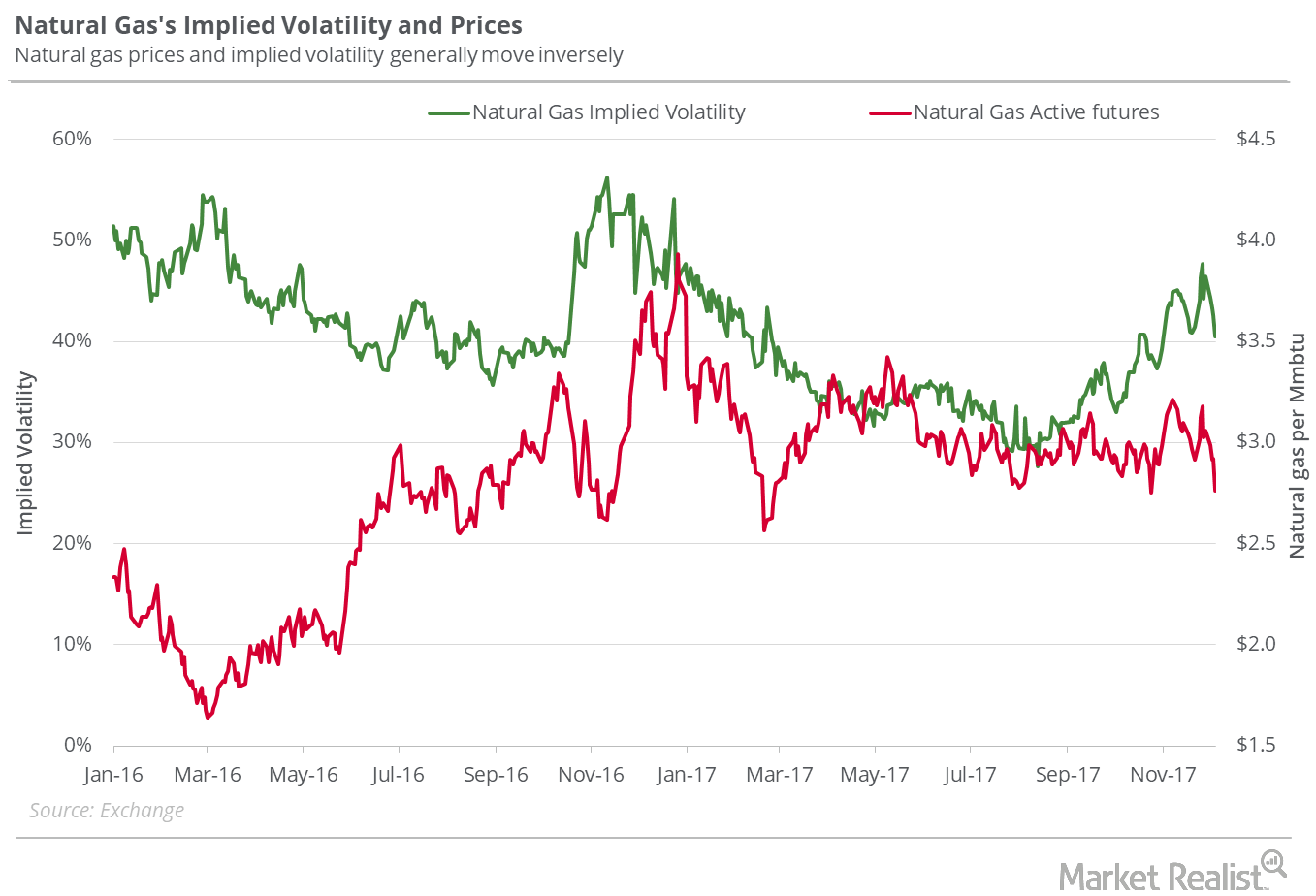 Possibilities for Natural Gas Prices Next Week
Implied volatility
On December 7, 2017, natural gas's implied volatility was 40.5% or ~7.5% less than its 15-day average. On November 29, the implied volatility rose to 47.7%—the highest in 2017. Volatility can rise with large price changes in a stock or a commodity.
Article continues below advertisement
Natural gas prices
With a probability of 68% on December 8–14, 2017, natural gas (GASL) (GASX) futures could close between $2.61 and $2.91 per MMBtu. For this forecast, natural gas prices are assumed to be normally distributed. The prices are based on the current implied volatility of 40.5%.
On December 7, 2017, natural gas January 2018 futures settled at $2.76 per MMBtu. Energy investors in ETFs that follow natural gas prices like the United States Natural Gas Fund LP (UNG), the ProShares Ultra Bloomberg Natural Gas (BOIL), and the First Trust ISE-Revere Natural Gas ETF (FCG) might be disappointed if natural gas falls more.
Visit Market Realist's Energy and Power page for updates on natural gas prices.