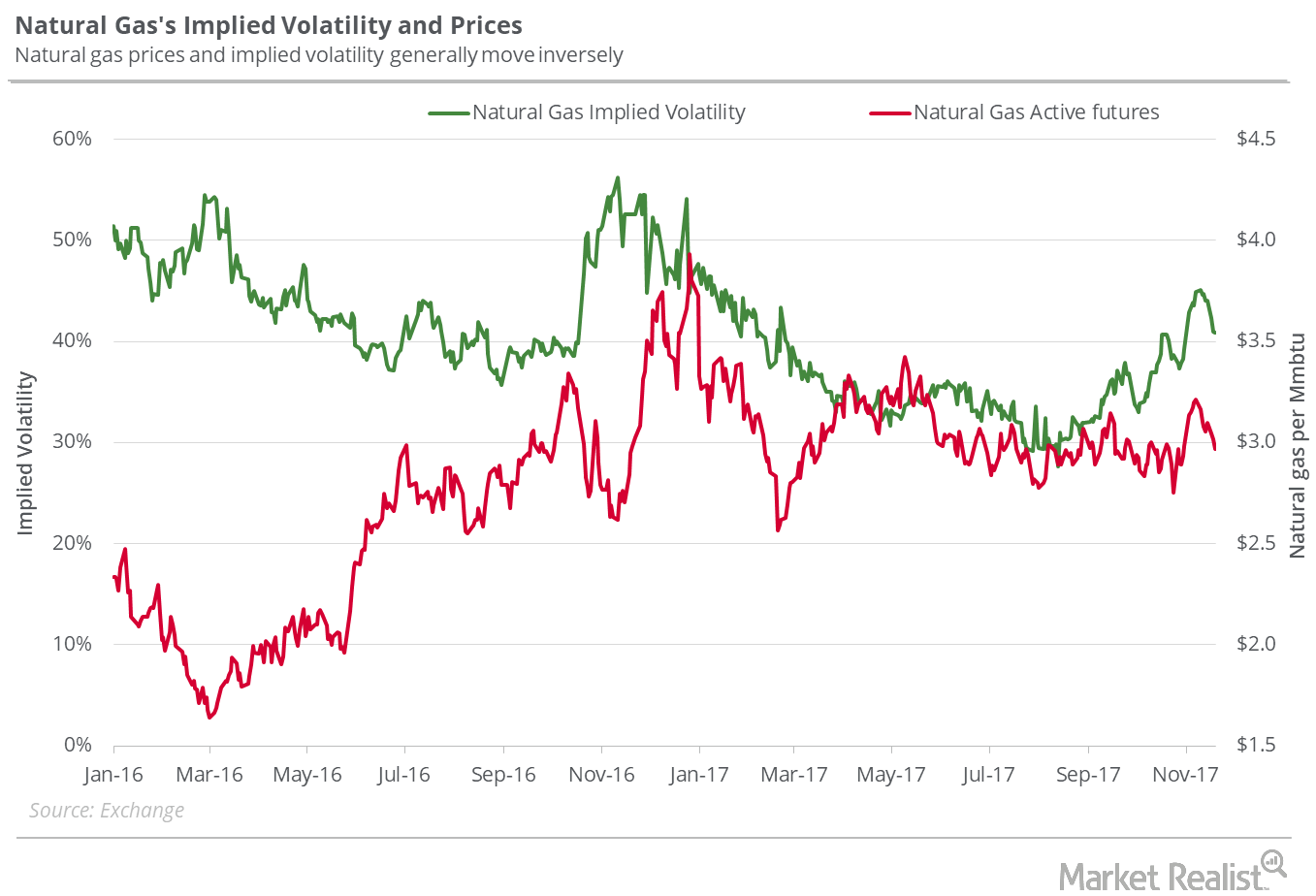 Analyzing the Downside for Natural Gas Next Week
Natural gas's volatility
On November 22, 2017, natural gas's implied volatility was 41%—approximately 3.7% below its 15-day average.
Although natural gas (GASL) (GASX) and its implied volatility have shared an inverse relationship in the past, the two seem to be dropping in tandem due to the slow meltdown in prices—compared to the sharp drops that gas usually experiences.
Sharp movements in a security, in any direction, can cause its volatility to rise. Usually, drops tend to be sharper in financial markets. Sharp spikes in prices can cause the implied volatility to rise, while slow drops can cause the volatility to fall.
Article continues below advertisement
Price forecast
On November 24–30, natural gas active futures could close between $2.89 and $3.23 per MMBtu (million British thermal units) with a probability 68%. For this, we assume that prices are normally distributed. We also considered natural gas's implied volatility of 41% and a standard deviation of one.
On November 22, 2017, natural gas active futures settled at $3.059 per MMBtu. ETFs like the United States Natural Gas Fund LP (UNG), the ProShares Ultra Bloomberg Natural Gas (BOIL), and the First Trust ISE-Revere Natural Gas ETF (FCG) could see weakness because of their direct relationship with natural gas prices if the energy commodity falls below the $3 level.
Read Natural Gas: More Downside Risk? to learn more about natural gas prices.