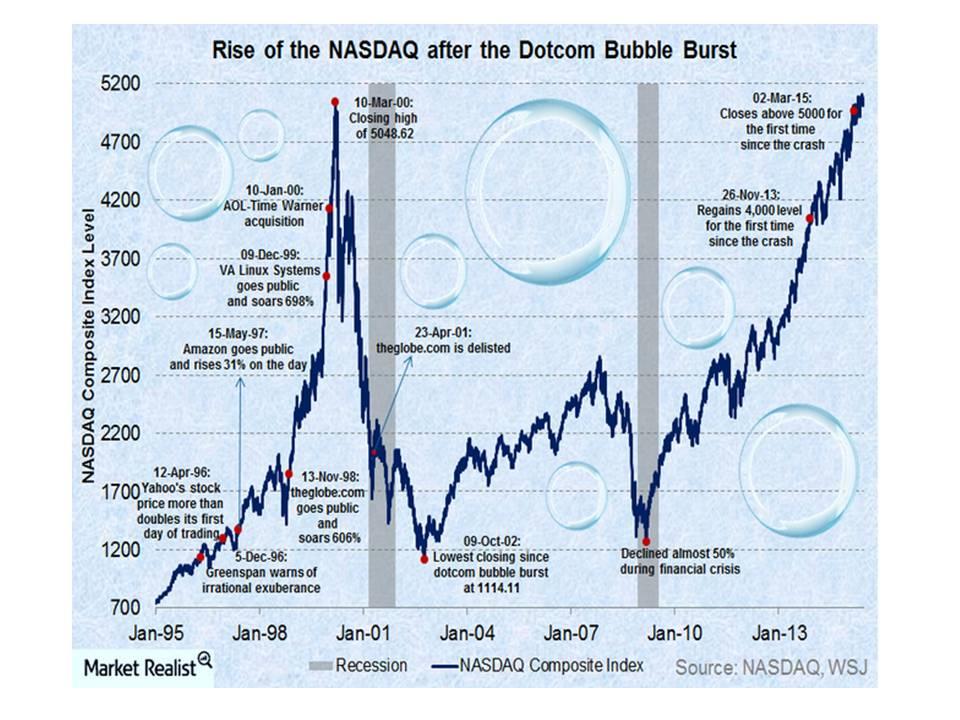 Then and Now: Key Insights into the Technology Sector
By Russ Koesterich, CFA

Oct. 11 2020, Updated 12:29 p.m. ET
Russ Koesterich met with a number of leaders in the technology sector and shared his insights on today's changed tech landscape and innovation's impact on the economy and financial markets.
Despite living in the San Francisco Bay Area, I spend very little time in Silicon Valley and even less time interacting with the tech intelligentsia. So it was an interesting diversion to take a trip to tech land, spend a couple of days south of the city, meeting with a number of tech CEOs and venture capitalists. Once I adjusted to my new surroundings (a process that involved having my tie forcibly removed and the grudging acceptance that everyone—OK, almost everyone—was younger, smarter and better educated than me), I was able to focus on some key lessons.
Market Realist – US technology stocks have been split this year. While the S&P 500 (SPY) (IVV) and the Dow Jones Industrial Average (DIA) are reporting YTD returns of ~2% and ~1.5%, respectively, the tech-heavy NASDAQ Composite (QQQ) rose ~8%. It rose more than 4x the other two indices.
Article continues below advertisement
NASDAQ closed at an all-time high of 5,106.6 on May 27, 2015. It took NASDAQ almost 15 years to regain the 5,000 levels last seen before the dotcom bubble burst. From the lowest closing of the index after the tech bubble burst (VGT) on October 9, 2002, to its all time record high in May 2015, the NASDAQ Composite rose by a humongous 358%. NASDAQ's rise after the tech and housing bubble bursts can be seen in the previous graph.
The frothiness of the tech sector has been a source of worry for investors. They're concerned that tech equities are in a bubble again. However, there are some key differences in the past NASDAQ and the NASDAQ of today! For starters, technology companies largely seem to be profit-making entities thriving on fundamentals, unlike in 2000 where market sentiment alone was inflating tech prices.
According to research by Morgan Stanley, more than 50% of the tech companies were loss-making entities in 1999 and 2000. In stark contrast, more than 90% of the technology companies have positive operating profit margins today. This can be seen in the previous graph.
In this series, we'll discuss the current landscape of the tech sector, how it's different from the dotcom bubble burst, the new areas of opportunity in the sector, and which areas to avoid.