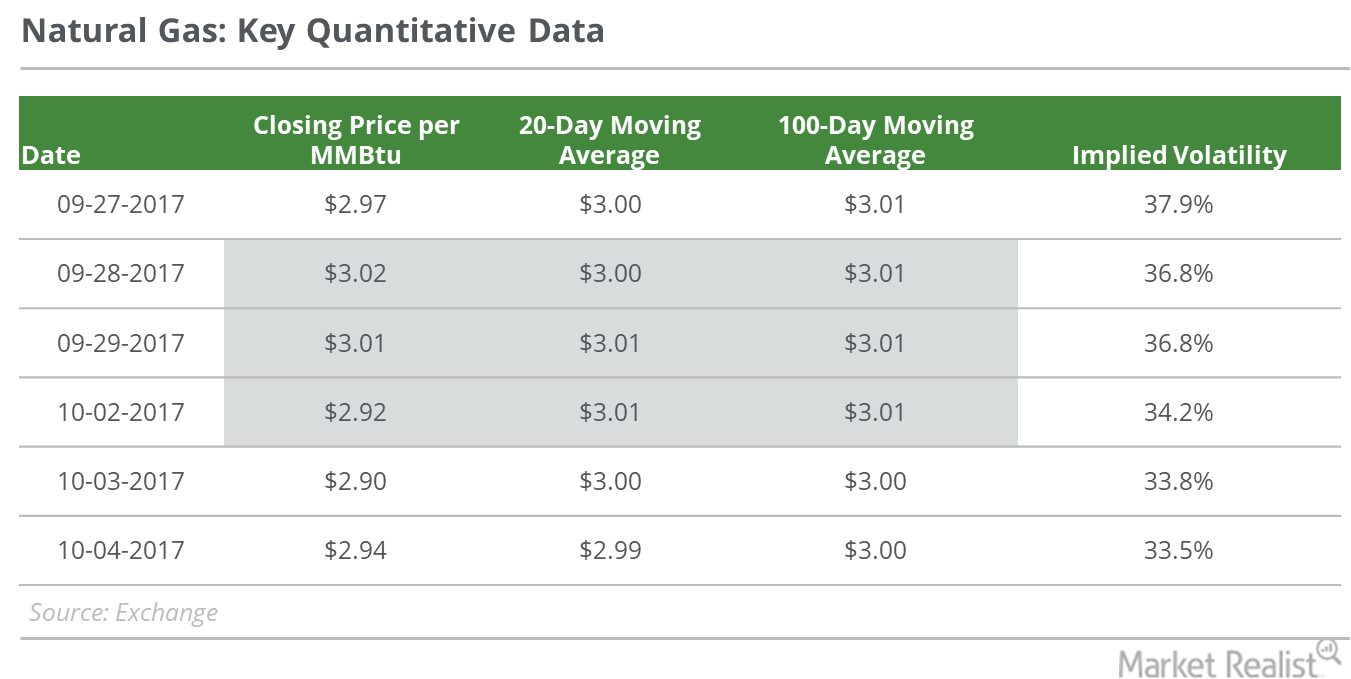 Could La Niña Save Natural Gas Bulls?
Natural gas futures
Among the equity indexes, the S&P 500 Index (SPY) and the Dow Jones Industrial Average Index (DIA) rose 1.2% and 1.4%, respectively, over this period. The plunge in energy prices could be a concern for these equity indexes. In the previous week, bearish weather forecasts could have contributed to the fall in natural gas prices.
Article continues below advertisement
La Niña
In a report released on October 2, 2017, the Climate Prediction Center reiterated the chances of La Niña occurring in the winter of 2017–2018 to be 55–60%. If the effects of La Niña bring extreme cold to the US, natural gas usage for heating demand could rise. However, natural gas prices have been struggling below the psychologically important level of $3 since October 2, 2017.
Moving averages
On October 4, 2017, natural gas active futures stood 1.8%, 0.2%, and 1.9% below their 20-day, 50-day, and 100-day moving averages, respectively. The 50-day moving average was still 4.3% below the 200-day moving average.
The difference between these two moving averages has fallen only 20 basis points in the past five trading sessions, raising concerns about long bets on natural gas prices.