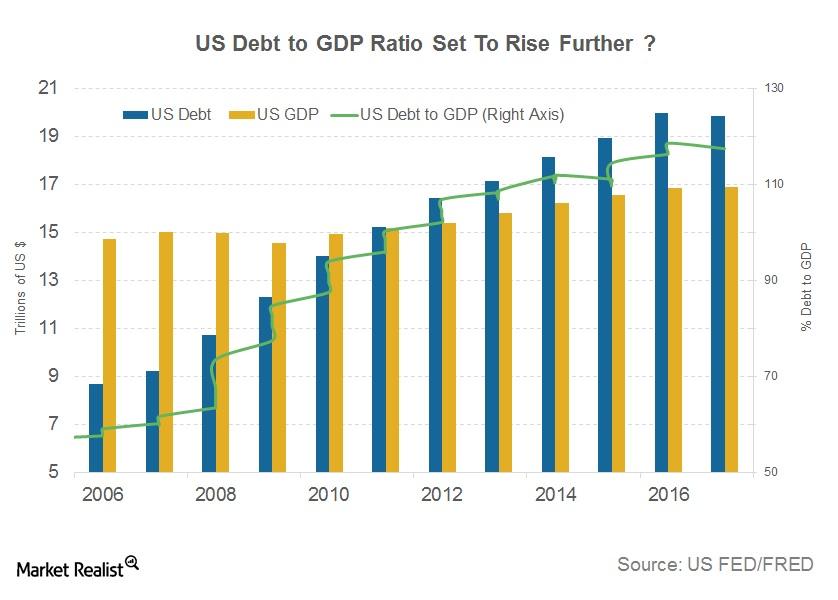 Why the US Debt Ceiling Fight Has Been Postponed
By Ricky Cove

Sep. 8 2017, Updated 10:21 a.m. ET
US Congress agrees to three-month suspension
In our earlier series listing the risks to markets in September, we said that the US debt ceiling crisis is one major uncertainty for markets in September. Fortunately, the risk no longer exists, as President Trump struck a deal with the Democrats on Thursday. This was a surprise for many, as markets were expecting a deadlock until the end of the month. Even members of the Republican party including the speaker of the house, Paul Ryan, said that the idea of suspending the debt limit was "ridiculous and disgraceful."
Article continues below advertisement
Details of the deal
The key reason for this deal was to approve aid to Hurricane Harvey victims. A US government shutdown could have adversely impacted the relief operations. Both parties have agreed to suspend the debt limit for three months, which means the funding for the government continues until mid-December. The Federal Reserve can issue more debt (GOVT) and there will not be a default of its borrowing for the time being. These measures are only temporary relief, and we'll have to revisit the debt limit crisis in a few months.
Impact on the markets
Removal of this uncertainty (VXX) was a huge relief for markets. Volatility, as measured by the VIX Index (VIXY), fell and risk appetite improved. The bond market (BND) reaction was minimal with the ten-year yield (IEI) moving three basis points after the announcement but has since dropped back as the focus now shifts to the FOMC meeting.
In the next part of this series, we'll discuss developments in the North Korea crisis.