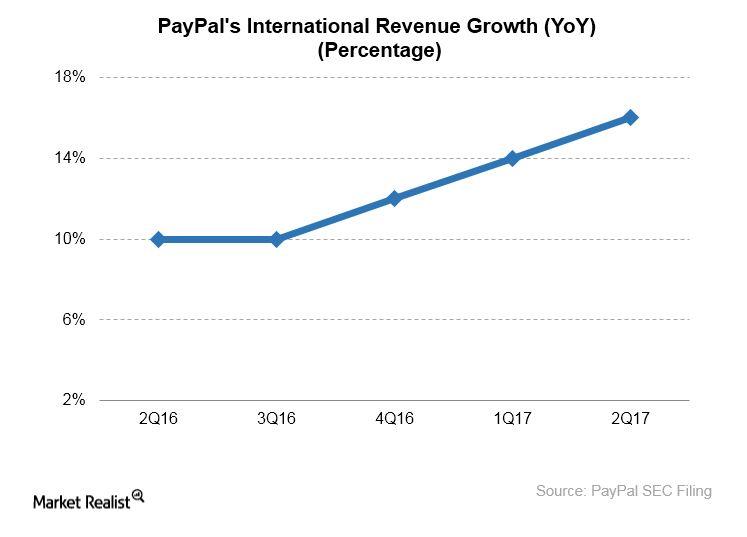 Examining PayPal's Strategic Partnerships
Expanding the addressable market
In the last few months, PayPal (PYPL) has entered into some strategic partnerships as it works to expand its addressable market and increase the relevance of its platform.
PayPal is in a race against Square (SQ) and Amazon (AMZN) to capture revenues in the digital payments market. PayPal is betting on the deals it is making with strategic partners to help it tackle the growing opposition from payment rivals.
Article continues below advertisement
Baidu and PayPal find common ground
PayPal cooperates with banks
In pursuit of new growth opportunities, PayPal has sought to work closely with banks, which once viewed the payment processor as a rival. As part of its ongoing relationship-building initiative with banks, PayPal recently announced deals with Bank of America (BAC), JPMorgan Chase (JPM), and Citigroup (C) to simplify online shopping for their cardholders.
Boost to international business
PayPal counts Alphabet's (GOOGL) Google and Apple (AAPL) among its strategic partners. With Apple, PayPal provides payment support for iTunes users in 12 countries. As such, the arrangement with Apple has the potential to boost PayPal's international sales. For 2Q17, PayPal reported international revenues of $1.4 billion, up 16% year-over-year, as shown in the chart above.