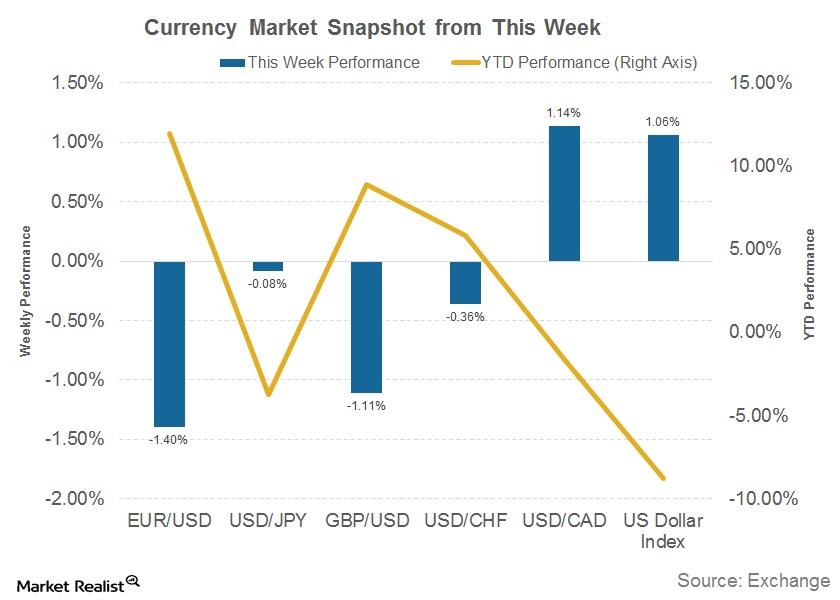 Could Rising Interest Rates Help the US Dollar?
Double dose of optimism for the US dollar
The US dollar (UUP) was being written off before the beginning of September, as the Fed was expected to stay on hold and other major central banks were expected to start policy normalization. However, the Fed had a surprise in store for the market. The FOMC's (Federal Open Market Committee) September statement was surprisingly hawkish, backed by an uptick in US inflation (TIP) in August, and signaling the possibility of another rate hike before the end of 2017. As higher interest rates in the United States are likely to increase demand for the dollar, this announcement helped the US dollar index (USDU) recover from a two-year low.
Article continues below advertisement
Repatriation benefit another boost to the US dollar
Another boost to the US dollar (UDN) was Trump's tax reform proposal, which also included a lower tax window to repatriate overseas profits of US multinational companies. If this proposal is passed by Congress, US companies are expected to repatriate overseas profits to the United States, which is likely to create additional demand for the US dollar. Therefore, news of the proposal led to a sharp rally in the US dollar.
Will the US dollar continue to rally?
The US dollar has depreciated against the euro (FXE) by 12.0% so far this year, so it may be more accurate to call the dollar's ascent a recovery rather than a rally. Furthermore, recovery depends on input. First, the tax reform must be approved by Congress, and then US companies must be willing to repatriate overseas profits. Although reform seems like an uphill task, the US dollar is likely to remain supported until the bill is rejected. Second, if US economic data continues to improve, the odds of a December rate hike are likely to remain high, and this sentiment could keep demand for the US dollar higher.