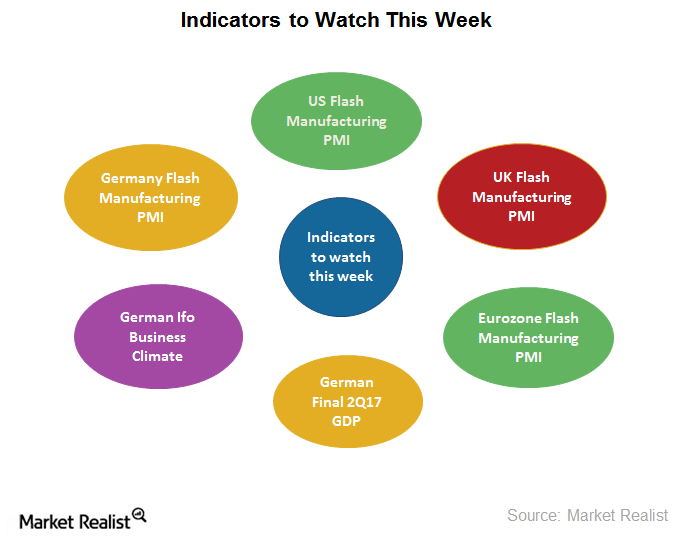 Important Economic Indicators to Watch Next Week
Economic indicators
There are several important economic indicators that investors should watch next week:
Article continues below advertisement
Performance of ACWI
The iShares MSCI All Country World Index ETF's (ACWI) performance depends on how the above global indicators perform. It's important for investors to track the performance of these indicators to identify the global market's movement.
The most important indicators next week are the global flash manufacturing PMIs. Manufacturing PMIs are important indicators for the economy—they show the trend of manufacturing activity, exports, and employment in the economy. Many policymakers use the report to make important policy decisions.
We'll also look at Germany's GDP and Ifo business climate. The GDP is the most important economic indicator. It shows whether economic growth is improving or declining. The GDP report has a sizeable impact on the market performance.
Read Is the Market Showing a Gradual Crackdown? to learn more.